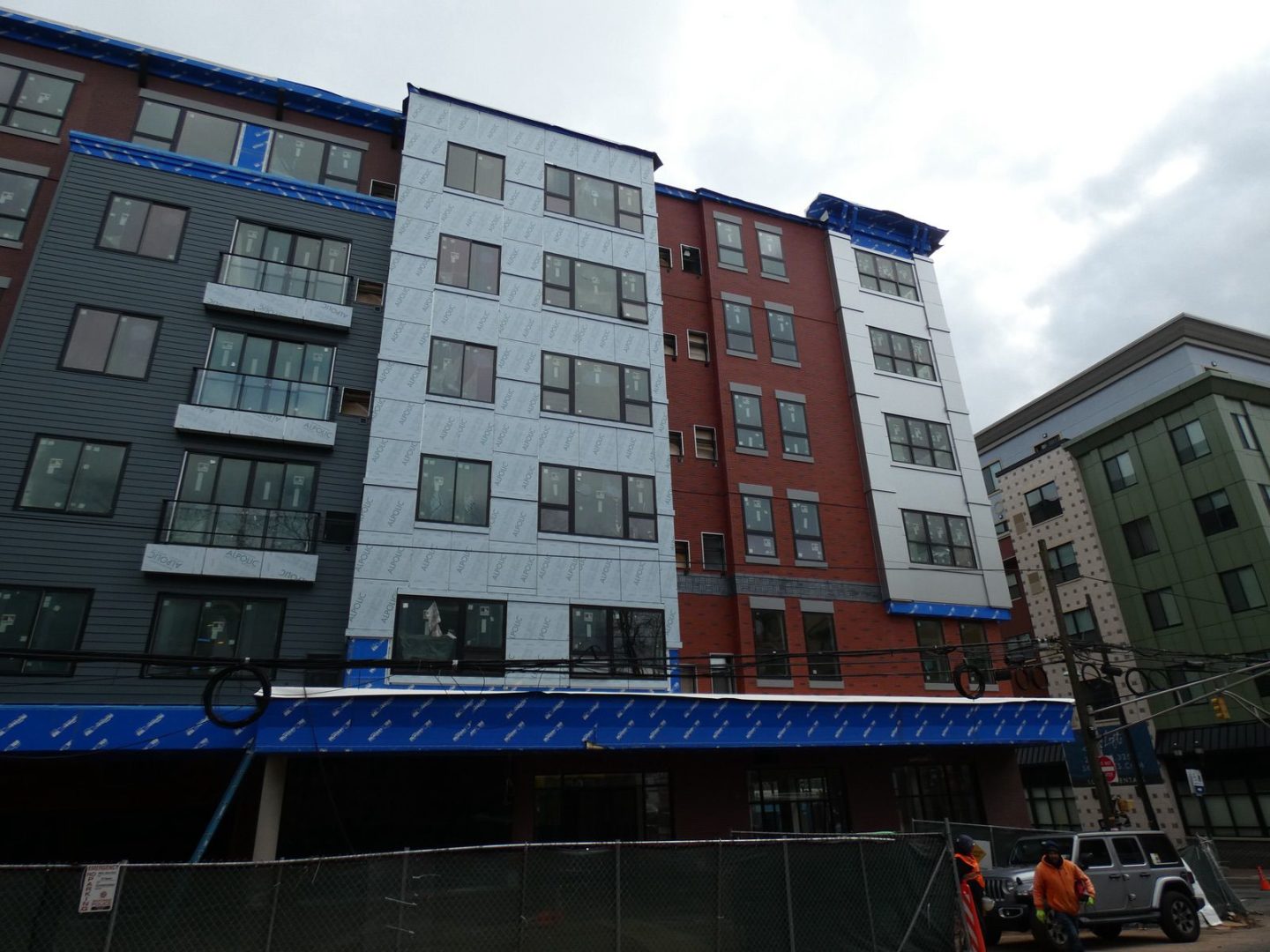 Fifteen years ago, the intersection of Avenue E and East 22nd Street in Bayonne had a vacant lot at one corner, a parking lot at the opposite corner, a Bath Connection and plumbing supply business across the street, and the Bayonne Family Community Center at the remaining quadrant.
Today, while the community center remains standing as it has for the last century, each of the other corners at this intersection has been transformed by new development. The lot that once sat vacant now contains the five-story 245 Avenue E development while the old parking lot site is home to the Skye Lofts South complex.
Meanwhile, at 252-268 Avenue E where the plumbing company once operated, construction is nearing completion on the Skye Lofts North development. Work has all but wrapped up on the facade of the complex, which is six stories tall.
A resolution adopted by the Bayonne Municipal Council in 2019 identified the developer as 252-268 Avenue E Urban Renewal, LLC and said that there will be 98 residential units. A previous proposal called for 90 apartments.
A groundbreaking ceremony for Skye Lofts North took place two years ago, with TAPinto Bayonne reporting at the time that there were plans for community room and rooftop terrace.
These developments are all situated within a few yards of the Hudson-Bergen Light Rail's 22nd Street stop. Although the light rail began serving this part of Bayonne nearly two decades ago, much of the neighborhood's multi-family transit-oriented development has occurred over the last several years.
In addition to the Skye Lofts projects, a number of other complexes such as 19 East have been built while others like a redevelopment of the old School of Our Lady of Mount Carmel and a new 40-unit building on Avenue E are in the works.