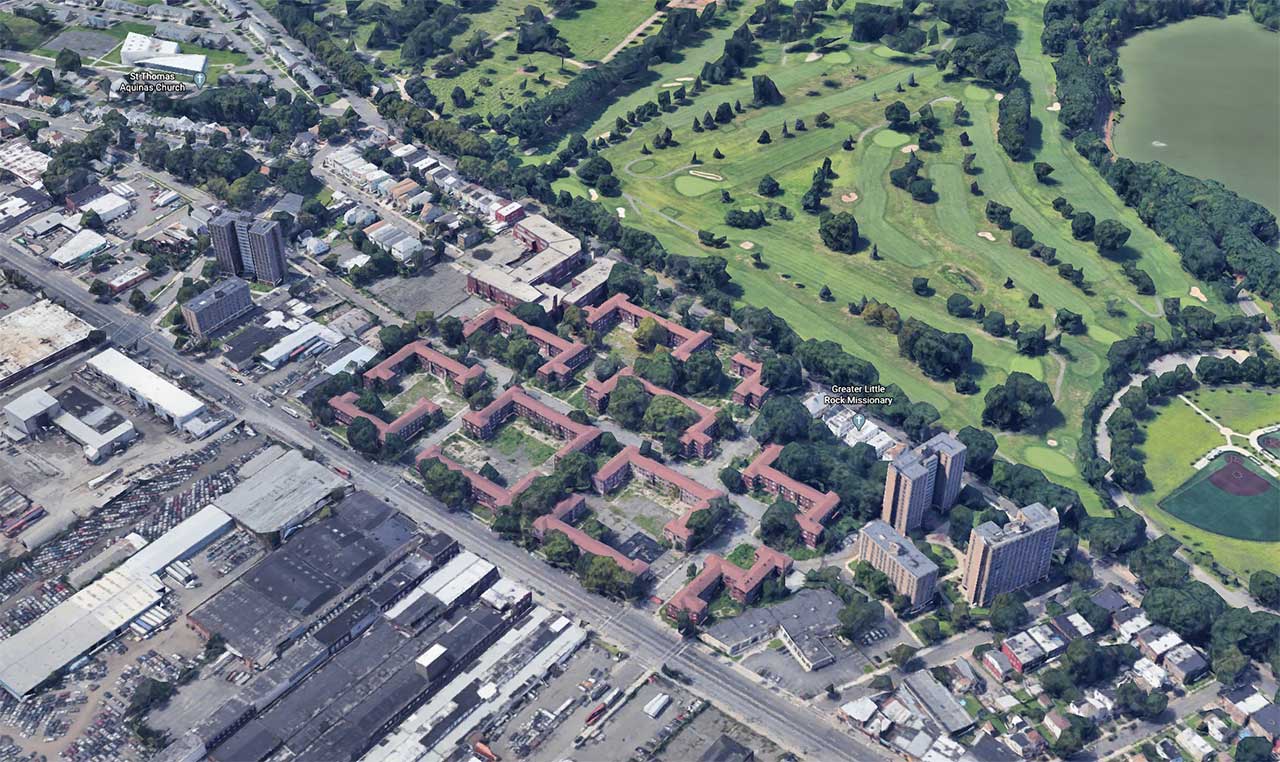 A former public housing complex that has sat vacant for several years could be one of multiple sites in Newark's South Ward to receive a critical designation.
The old 503-unit Seth Boyden Terrace property at 741-811 Frelinghuysen Avenue could soon be classified as a "non-condemnation area in need of redevelopment" along with five other locations in the Dayton neighborhood.
"A non-condemnation area in need of redevelopment designation shall not authorize the City to exercise the power of eminent domain to acquire any property in the redevelopment area," according to a legal notice.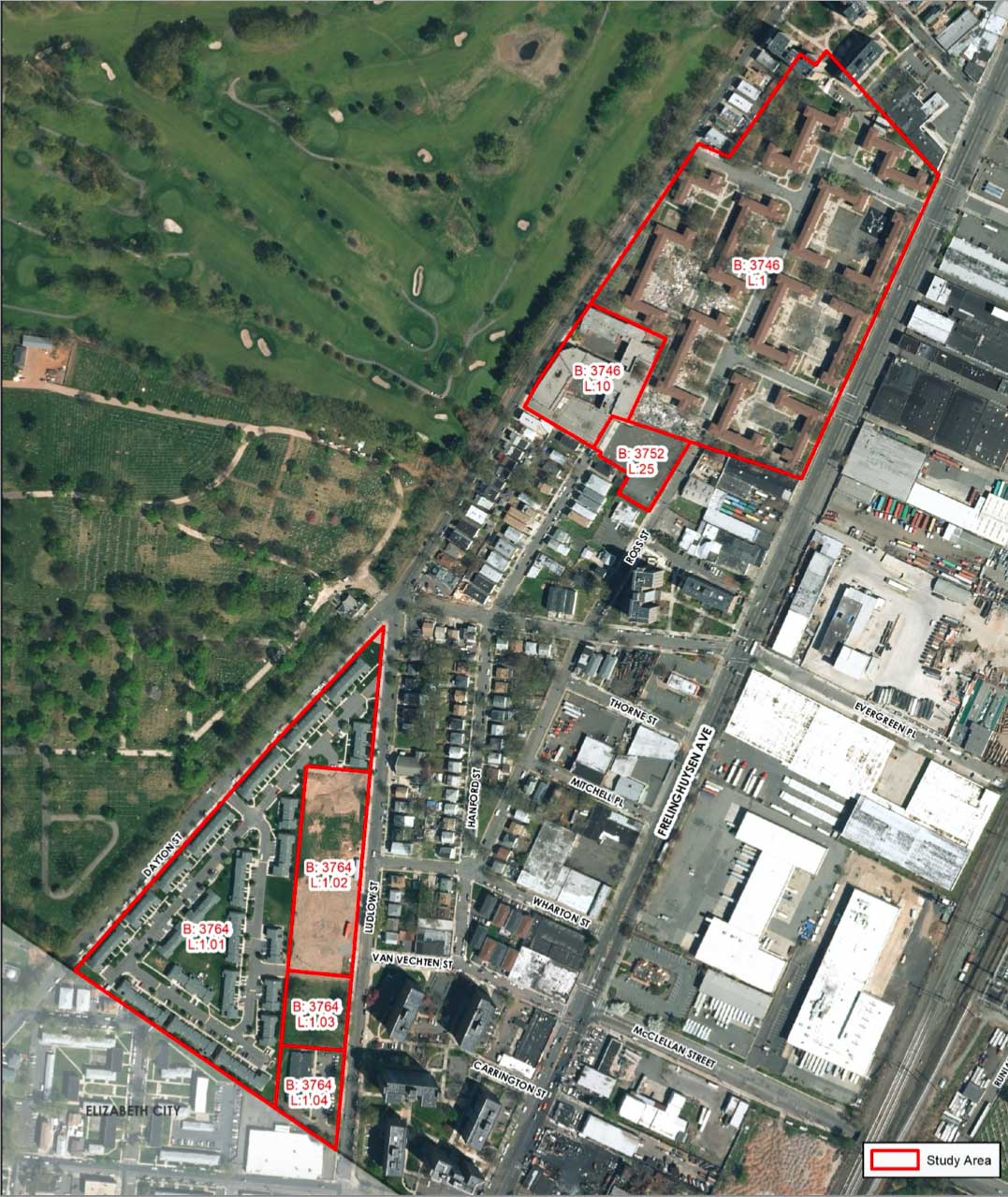 During its meeting over Zoom today, June 15, at 6:00 p.m., the Newark Central Planning Board is scheduled to discuss the results of a recent study by Red Bank-based Heyer, Gruel & Associates that calls for giving this designation to the Seth Boyden Terrace premises and 210-236 Dayton Street in addition to 1-37, 39-83, 85-89, and 101-121 Ludlow Street.
The properties in question include the 143-unit Kretchmer Homes complex, the Training Recreation Education Center, the shuttered Dayton Street School, a Newark Community Health Center location, and an undeveloped lot.
The study mentioned that the condition of the 15-year-old Kretchmer Homes is declining and that "the property is deteriorating at a rate faster than it can be maintained," while the buildings at the Seth Boyden Terrace site were described as having fallen "into so great a state of disrepair as to be untenantable and would not be conducive to wholesome living conditions."
The latter site was even referred to as a "dumping ground for the surrounding area" in the report, which cited items such as furniture and tires scattered around the property.
Meanwhile, the study also stated that the area around the Kretchmer Homes "is in a section of the City that has virtually no access to transit, is beset by environmental justice concerns related to air quality and historic industrial uses and has limited market rate housing and retail activity," adding that "this combination of factors has depressed the neighborhood and makes redevelopment of the properties through the instrumentality of private capital unlikely."
This news comes a few weeks after Jersey Digs reported that potential commercial and residential developer partners for the Seth Boyden Terrace site were being identified by the Newark Housing Authority. However, the names of these potential partners have not yet been announced.
Note to readers: The dates that matters are scheduled to be discussed by the Newark Central Planning Board and other commissions and subject to change.
Related: