"Go west, young man, go west." Ok, so maybe John Babsone Lane Soule wasn't talking about Jersey City but the saying is certainly applicable in Jersey City today. Developers are moving westward at a breakneck pace in hopes to cash in on the huge potential of Journal Square.
For the developer ready to avoid the approval process and jump right in, today we bring you a listing for a fully approved development site at 110 Tonnelle Avenue. As it sits, the 20,000 square foot lot contains a 15 unit property with 20 parking spaces. But the real opportunity is in the fully approved plans for a new 130-unit luxury rental building.
The new 8 story building, designed by Hampton Hill Architecture, also features four retail spaces along Tonnelle Ave that range from 1,500 – 2,000 square feet. A bike storage room and ten parking spaces are planned on the ground level as well. Most of the units are studio and one-bedrooms with a few three-bedrooms mixed in.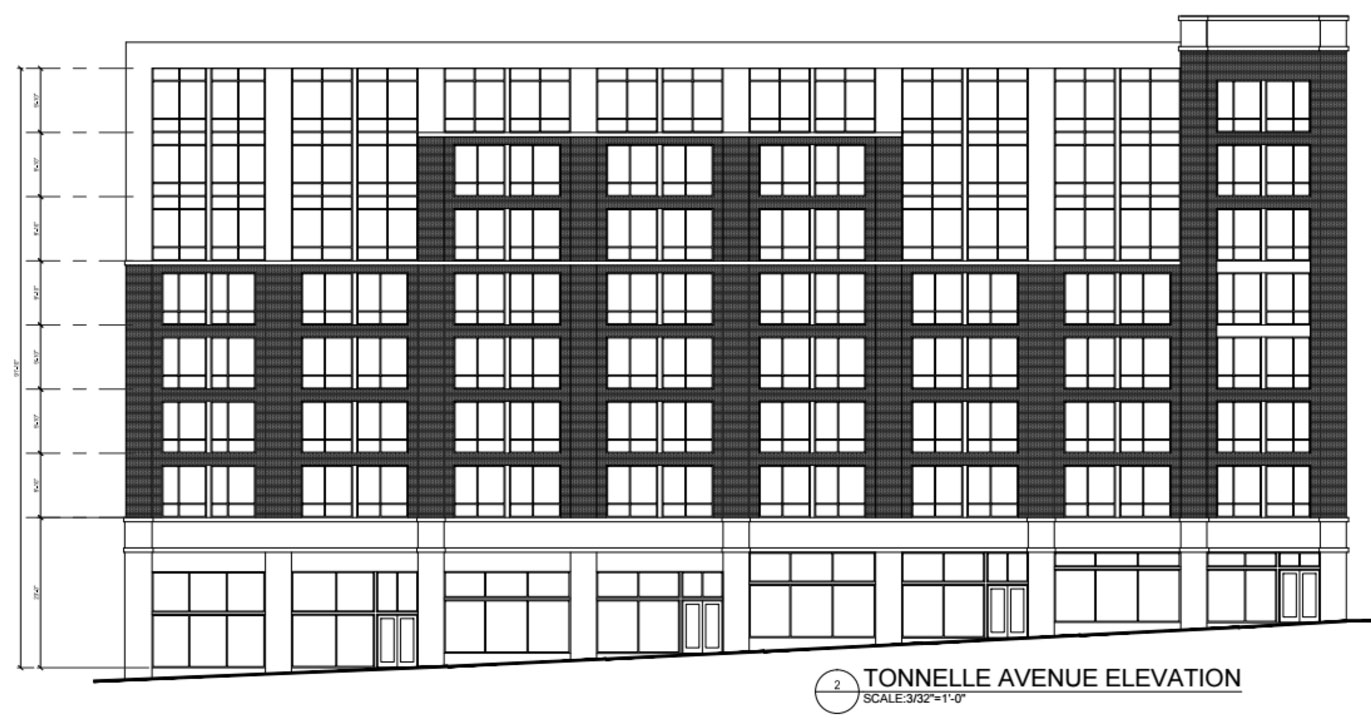 According to the current plans, the new building will be clad in a grey brick paired with slate blue paneling.
The listing states the project would be great "for eager and creative developers who want to be a part of all of the action going on in JSQ." For all this, they're asking $8.5 million.
[gmap height="250px"]110 Tonnele Ave, Jersey City, NJ 07306[/gmap]
110 Tonnele Ave, Jersey City, NJ 07306