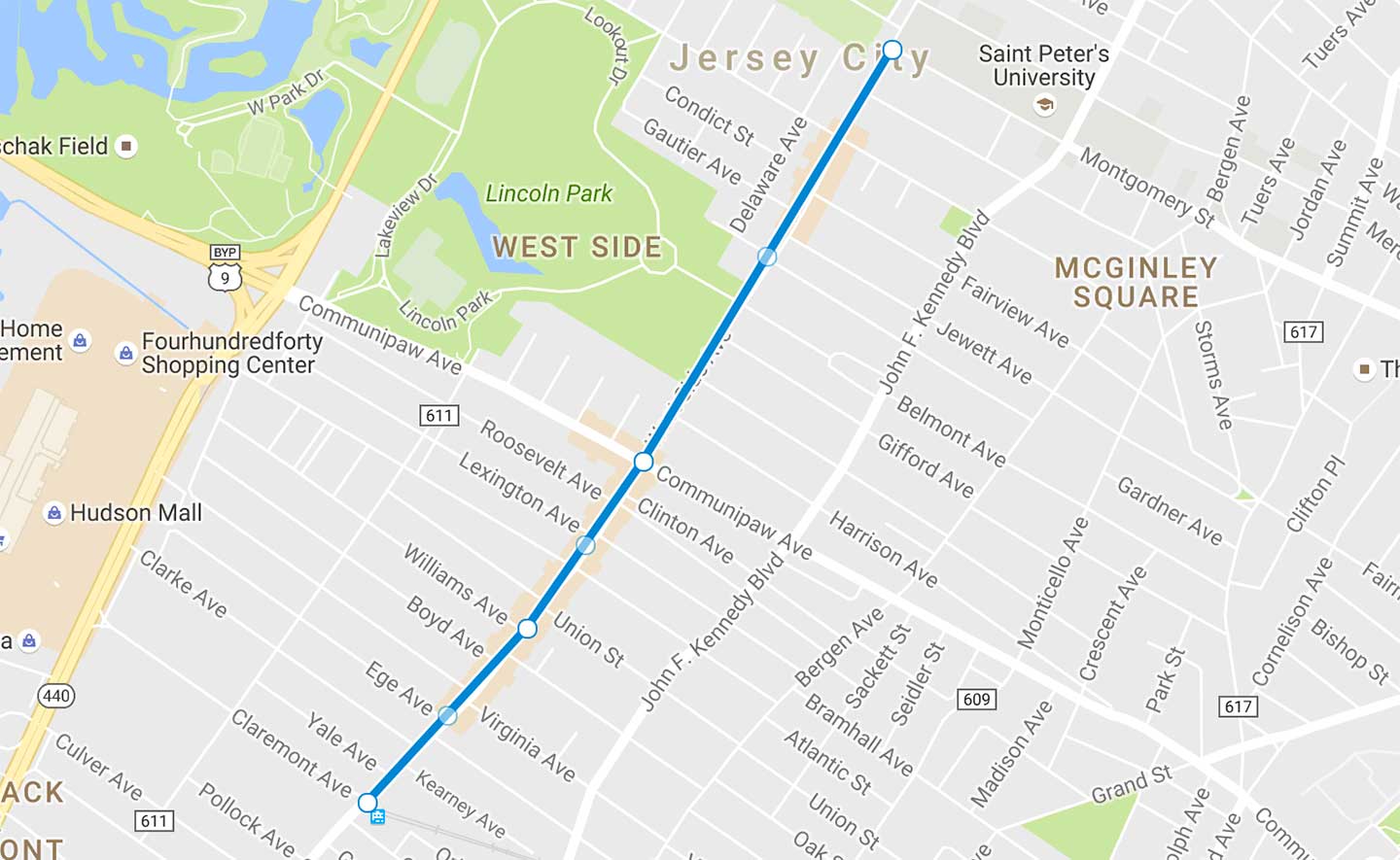 UPDATE: City Council voted Yes to the new restaurant overlay zone at their meeting on Nov 9, 2016.
Following the success of the Newark avenue restaurant row, Jersey City wants to replicate the concept in other areas throughout the city. A few months back, a proposal passed to create a restaurant overlay zone in Bergen-Lafayette. Now this week, City Council will vote on an ordinance that would facilitate the development of a brand new restaurant row on Jersey City's West Side Avenue. More specifically, it would include the 14-block stretch between Montgomery and Claremont streets.
The issue at hand is zoning. The proposal would add one mile of West End Avenue to the already existing Restaurant Overlay Zone (ROZ). In essence, a Restaurant Overlay Zone would nullify the existing New Jersey statue that prohibits additional liquor licenses within 750 of an existing one. Additionally, it would allow for the rezoning of residential and/or industrial properties so that they can become commercial.
The expansion of the Restaurant Overlay Zone is intended to incentivize restaurant owners to open up shop along West Side Avenue. While this would be this great news for hungry residents, city officials hope it would, in turn, stimulate the local economy by driving business into the neighborhood and create more jobs.
Councilman John Hallanan, a proponent of the ordinance, said in a statement, "West Side Avenue was once home to numerous restaurants: IIvento's, Jules, the Family Tree, the list goes on. They are all gone." He believes the rezoning "will inject some much-needed street life into the area."
Mayor Steve Fulop also backs the proposal, pointing out, "We have seen the benefits of Restaurant Row legislation in downtown and now we want to bring that opportunity to the west side of the city, which would benefit greatly from new restaurants, cafes, and the jobs and economic activity that come with it."
The community seems to agree. In fact, the West Side Community Alliance has officially endorsed the ordinance. If the proposal passes this week, it could yield another massive selling point for prospective Jersey City residents looking to avoid having to travel downtown or into Manhattan for a nice dinner out.