In collaboration with Dixon Projects, follow along as we chronicle the residential conversion of Downtown Jersey City's historic and architecturally significant Scotch Presbyterian Church.
Situated in the quiet, tree-lined Van Vorst Park Historic District, a stunning four-story church and three-story parsonage create a beautiful backdrop for Downtown Jersey City residents and passersby alike.
Built in 1874 as Scotch Presbyterian congregation, this gothic revival style church passed through a variety of owners before becoming Bethesda Baptist Church in its last iteration. After suffering a fire in 2007, the church sought to repair this suffocated building, but ultimately became bankrupt.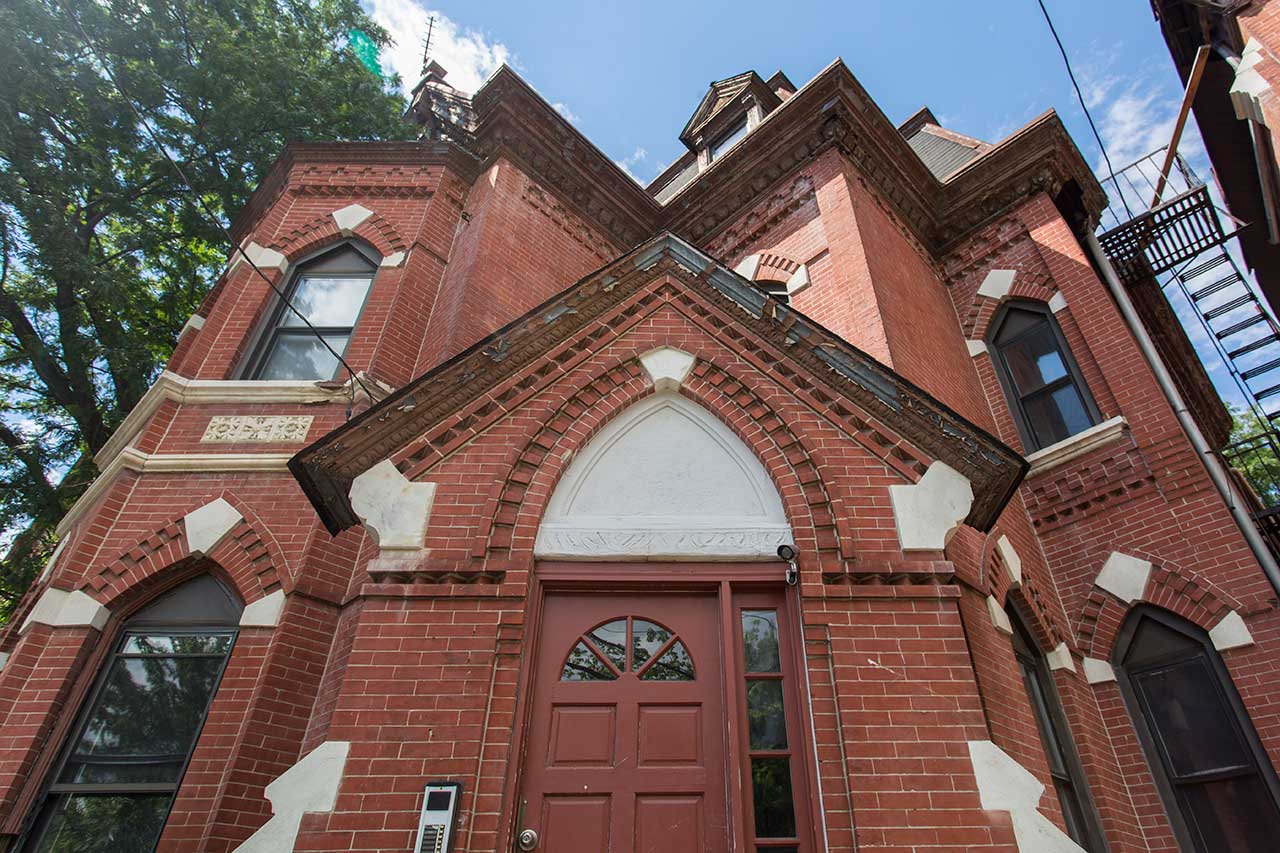 Although striking from the exterior with ornamented windows, pointed arches and a beautiful brick facade, the interior of this neglected sanctuary was begging to be salvaged. Well-known for historically accurate renovations, Dixon Projects quickly recognized the opportunity to redevelop the two buildings and return them to a state of grandeur.
Acting as Lead Project Manager on this exciting endeavor, Gabe Felici, Associate Director of Dixon Projects, shares, "Dixon Projects is famous for our ability to bring derelict buildings back from the ashes. Restoring grandeur is simply a matter of course for us. However, the proposed renovation of the Mercer Street church is of particular significance for us. It's not every day that we have an opportunity to revive a historic burnt out church and mold-ridden parsonage."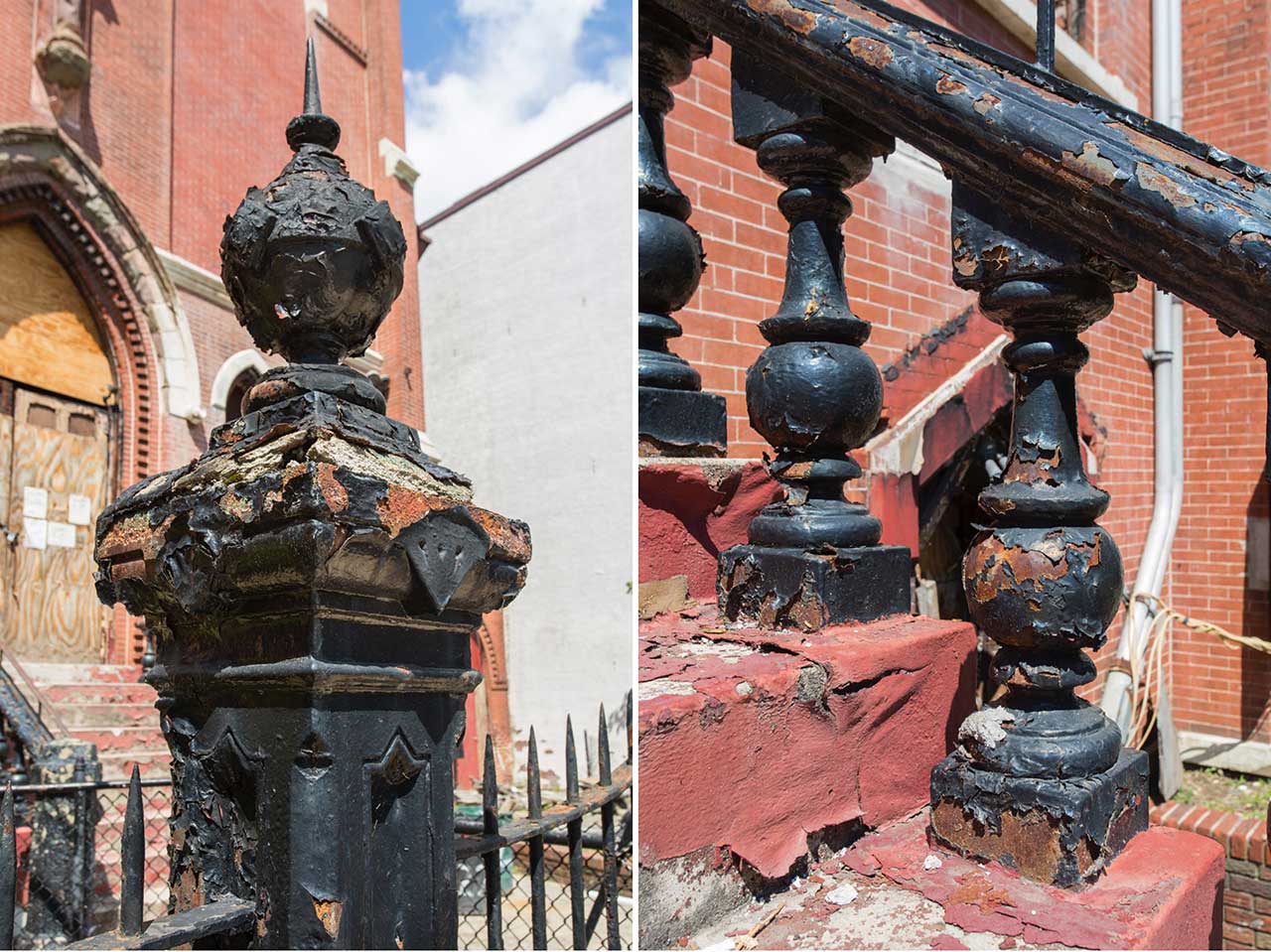 In terms of the renovation's projected course, Gabe explains, "Converting their existing usage into a luxury apartment complex is both exciting and stressful. There's a litany of constructability and feasibility analyses to perform before even a single hammer has swung." He continues, "Having said that, there isn't a doubt in my mind that we will knock this one straight out of the park – Van Vorst Park specifically – and restore another spectacular building in Historic Jersey City."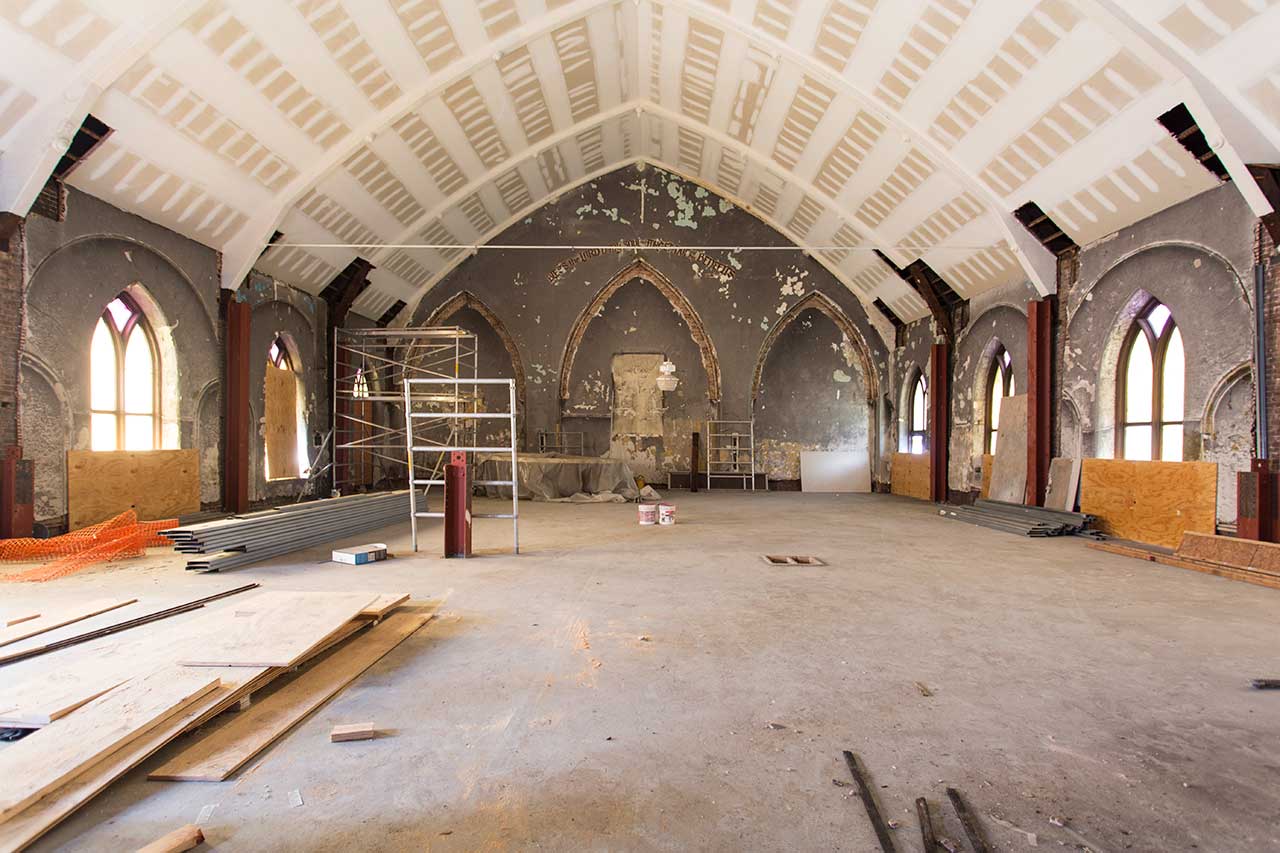 Due to the scale of the renovation, and because the property was zoned as a church rather than as a residential property, Gabe and the Dixon Projects team needed to obtain several approvals in order to move forward. In historic areas like the Van Vorst Park District, approvals are often hard to come by, but because of Dixon's previous expertise in historically accurate renovations, unanimous approval was obtained at all three presentations, including the Van Vorst Park Community Association, the Historic Preservation Committee and the Jersey City Planning Board.
Behind the decrepit doors of this charred church lay the historic bones of what once was. The Mercer Street Church was once a lively gathering place for many religious Jersey City residents before succumbing to the fire. Primed to breathe new life into this building, the Dixon Projects team will divide the church into eight units featuring modern upgrades and spacious layouts. Four of the eight units will offer direct elevator access via key card providing residents with both privacy and security. Each unit is to include bedrooms (each with their own closet space), abundant windows for natural lighting, a washer and dryer and a stunning kitchen just off the living and dining space.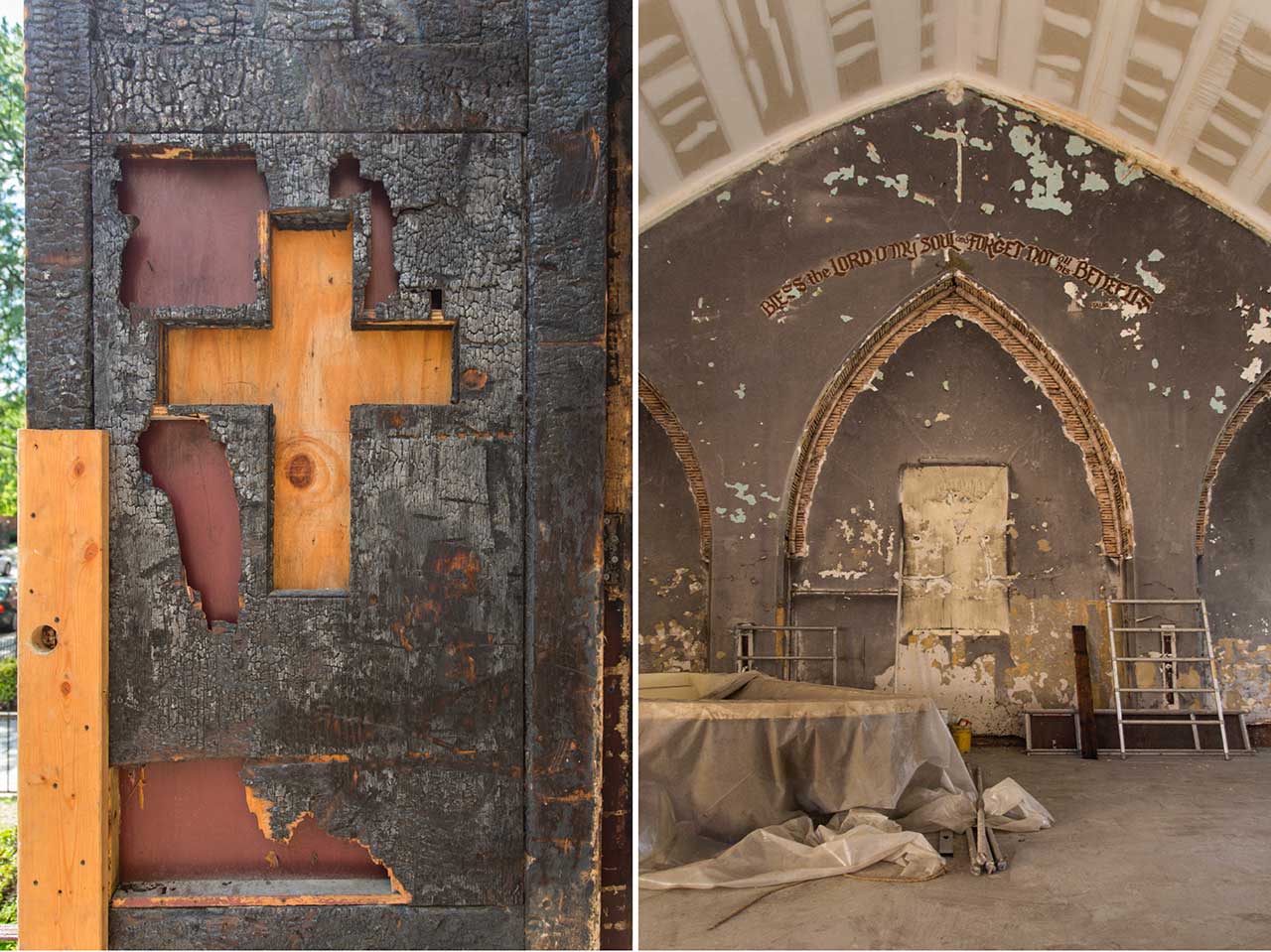 At the top two levels of the church, the Projects team has plans for two duplex units each hosting their own lower level balcony granting access to coveted outdoor space. Upstairs, a wall of windows in each of these units will allow residents to gaze over their private balconies. Fit for relaxation and entertaining alike, all eight of these units will boast spacious floor plans and modern amenities against the rich history of their past.
Next door, a crumbling, mold-filled parsonage is set to become a two-unit townhome. Professional grade kitchens will feature high-end, stainless steel appliances against black accents and other neutral tones. Adding further modern amenity to this dilapidated building, the team will install custom ensuite baths, washers and dryers and more.
Dixon Projects decided to utilize both their in-house architectural and interior design teams, as well as external contractors and engineers to tackle this two-year long project. Check back soon as we follow the conversion of this Mercer Street church into its next life–modern, yet, historically-conscious housing.