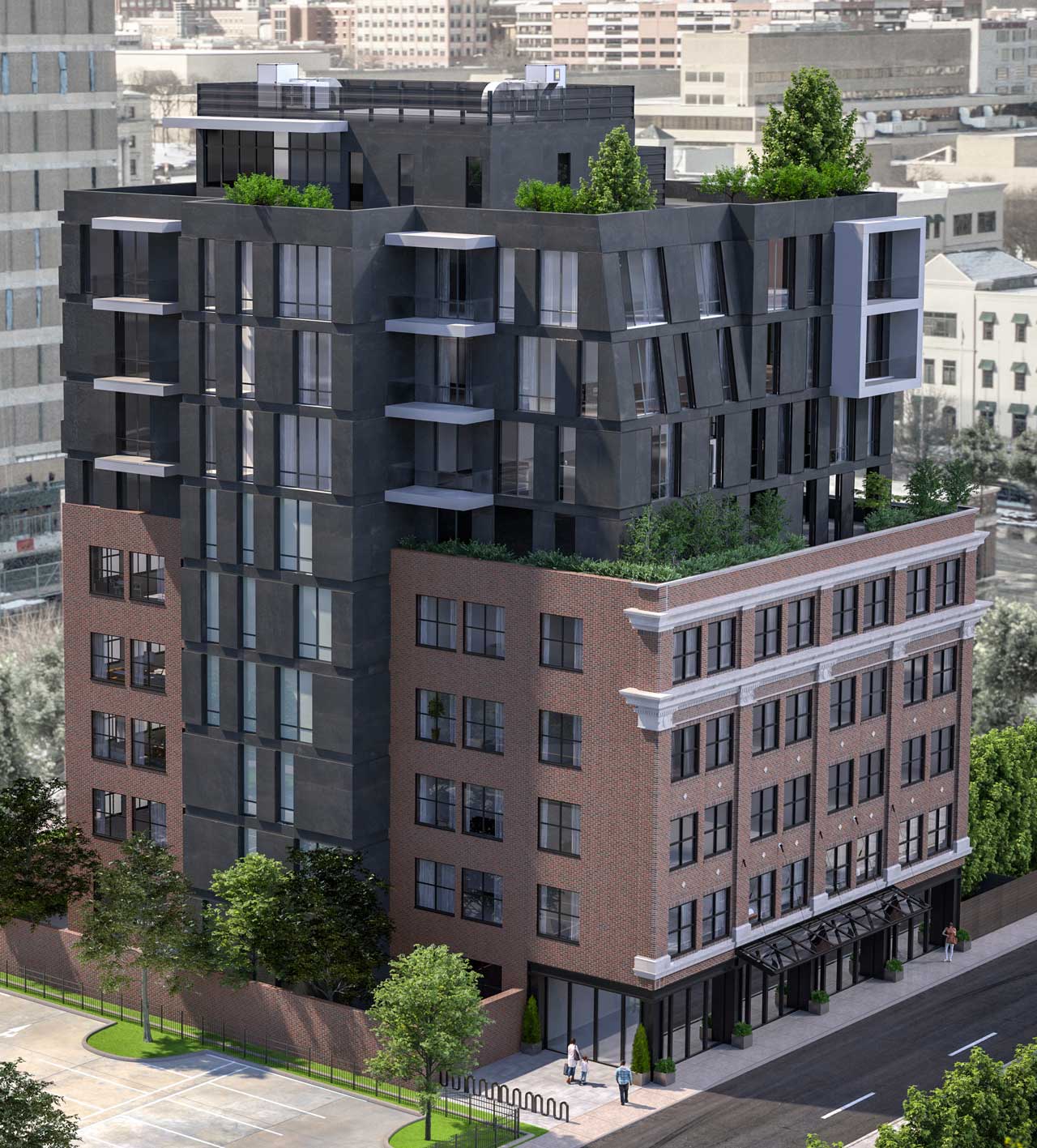 New information has been released about a proposal to adaptively reuse, expand, and bring apartments to a former Downtown Newark office building.
Manhattan-based Winchester Equities' plan for 303-309 Washington Street in the Central Ward calls for adding four floors atop the existing five-story building on the premises in order to create a development with 92 apartments. Summit Assets is also a partner in the project, according to Winchester Equities Managing Director Avi Benamu.
It is anticipated that some units in the building will be designated as "affordable," Benamu told Jersey Digs, adding that there are currently discussions with the City of Newark over a possible payment in lieu of taxes (PILOT) arrangement for the development.
Renderings of the project show that new windows and a renovation are being proposed for the existing building, while outdoor decks are envisioned for some of the new units. Atop the development, there are plans for an outdoor rooftop area along with a wellness center that would include amenities such as a whirlpool and sauna, for instance.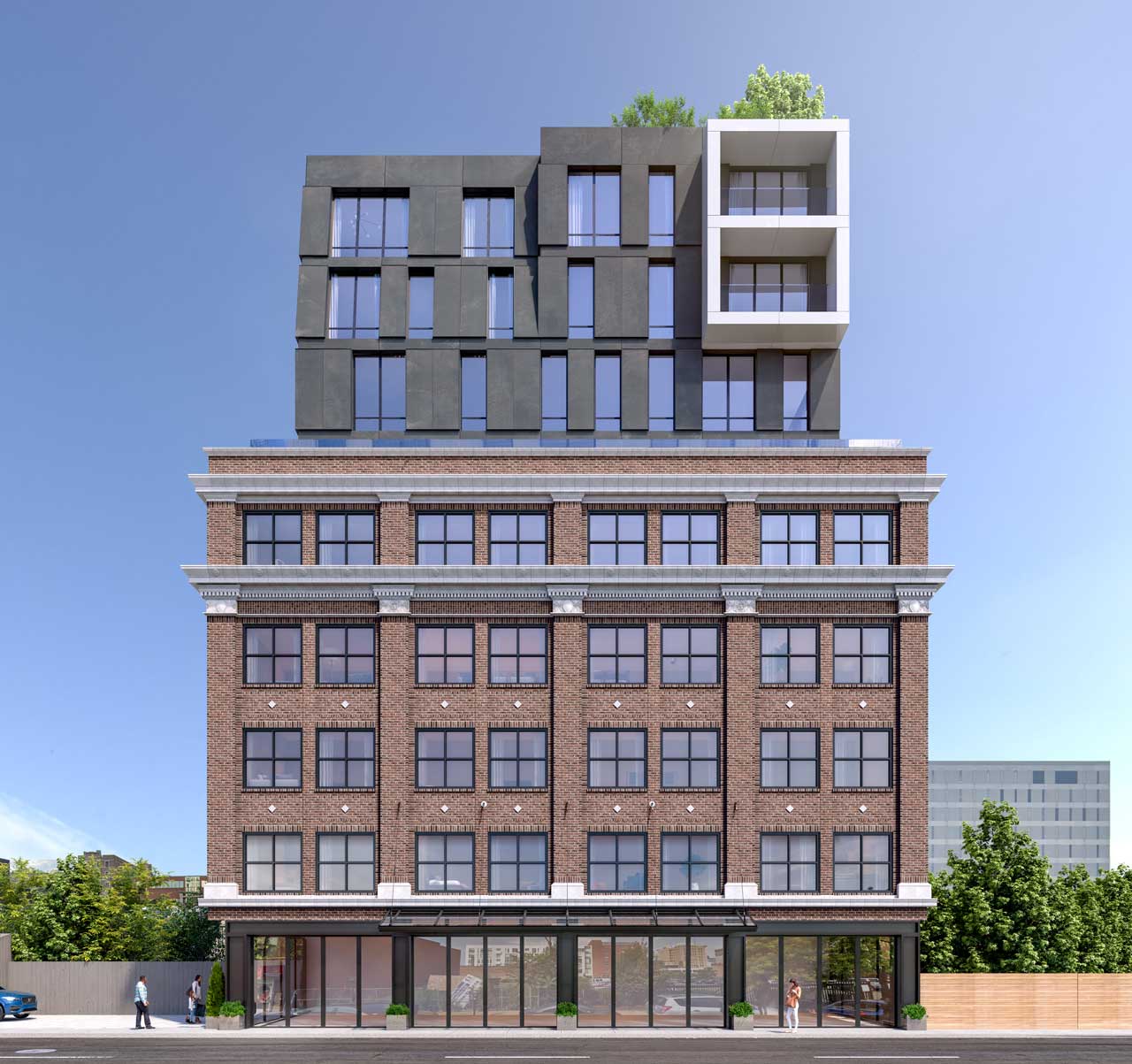 Elsewhere in the building, Benamu stated that a movie room, gym, package room, yoga studio, bike racks, private storage spaces, and lounges for residents are planned, adding that a shuttle service would also be available. No parking would be included in the development, according to a legal notice.
The building used to be home to the United Way of Essex and West Hudson and other local organizations. Benamu stated that the premises were acquired for $6.5 million in 2018 and that $1 million have already been invested in hard and soft costs for the project.
The development application, which was submitted by Washington 303, LLC, was granted Preliminary and Final Site Plan approval with variances from the Newark Central Planning Board in October. The interior of 303-309 Washington Street has already been gutted, according to Benamu, who added that Winchester Equities is "hoping to begin construction [in] early 2020 if not sooner."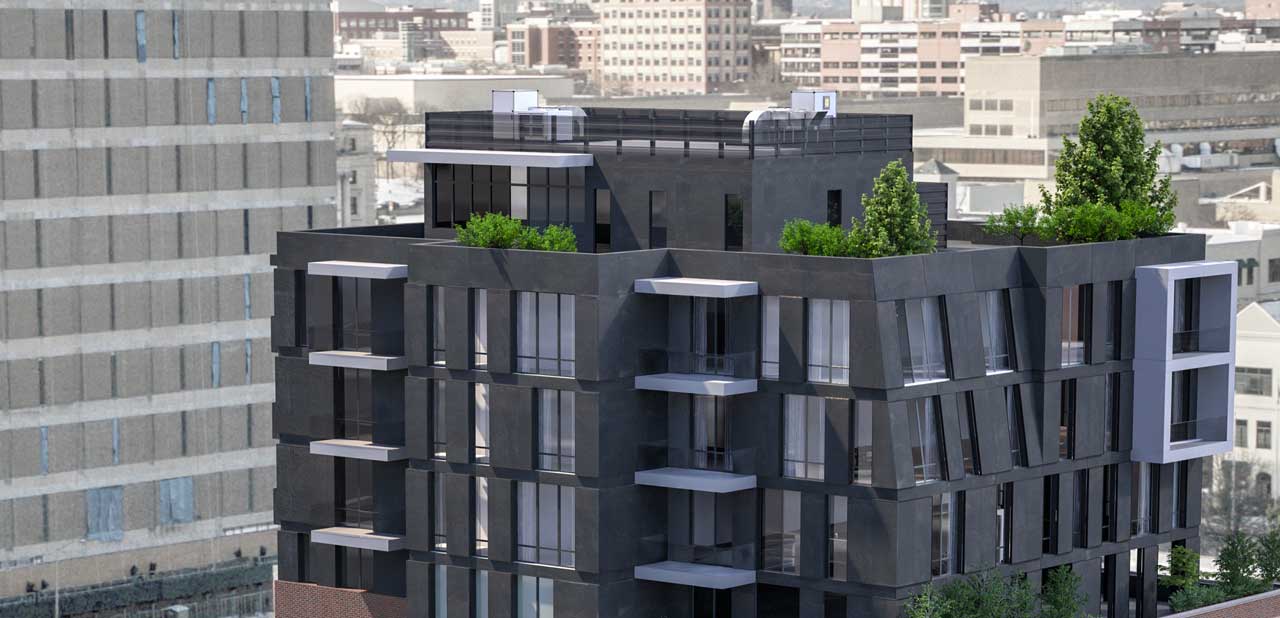 The company is also in the process of constructing a mixed-use development across the street at 45-53 William Street and has plans in the works for the former St. James Hospital property in the Ironbound.
Related: