The site of a former private school that was envisioned by some to remain an educational institution will instead be redeveloped by a prominent local company following a transfer in ownership.
The fate of Marist High School at Kennedy Boulevard at West 57th Street has been up in the air since the Catholic school closed at the beginning of last year. The facility had been in operation since 1954 and was a prominent pillar of the community, counting "Game of Thrones" author George R. R. Martin and others among alumni.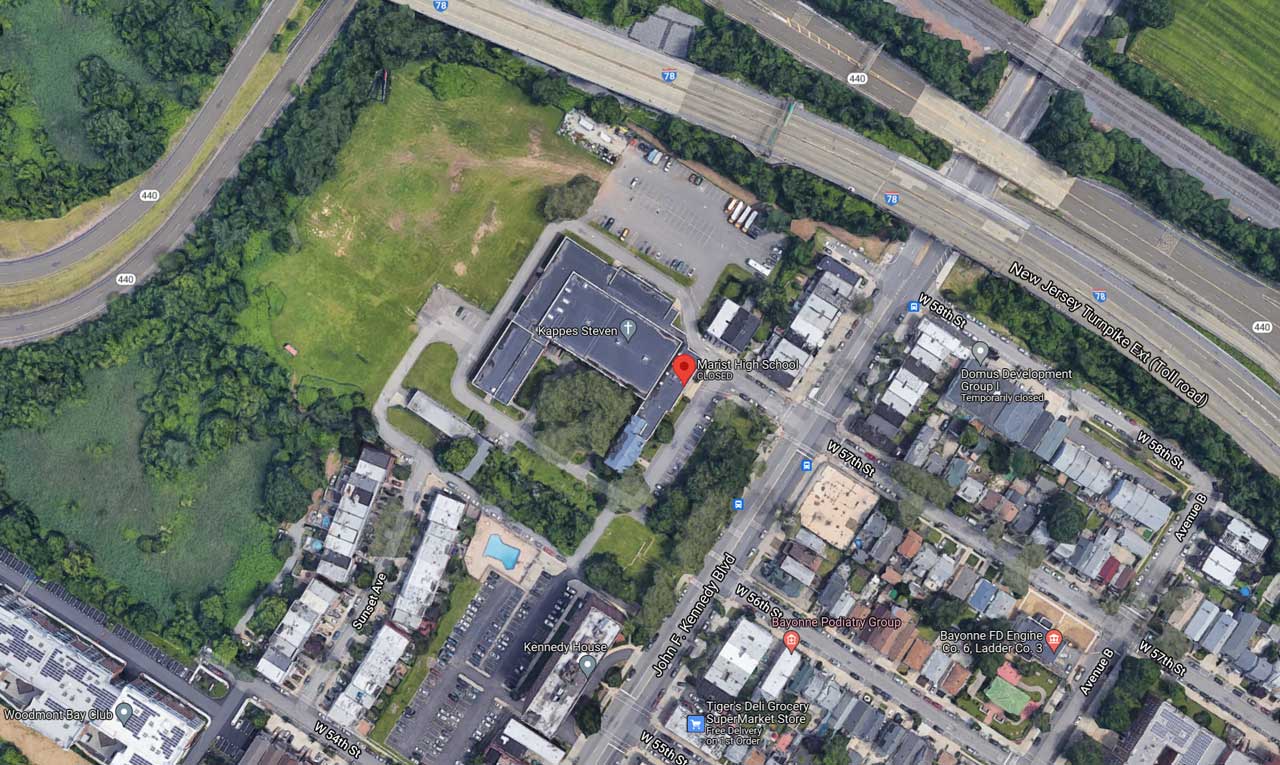 Local officials had voiced some support for purchasing the land from the school and converting the existing building into a public school following the shuttering of Marist. But per the Hudson Reporter, Bayonne officially abandoned the idea last month over cost concerns in terms of acquiring the property.
The entirety of the property has now been sold to a company called Peninsula Court LLC. The entity is reportedly a subsidiary of the Bayonne-headquartered Alessi Organization, the company behind the development of South Cove Commons and other mostly retail projects throughout the Peninsula City.
The Alessi Organization will pay the city $100,000 under the deal, which was the city's initial down payment on the now-cancelled property sale agreement. The company will also pick up the tab for professional fees the city spent while pursuing the property, according to the Jersey Journal.
Possible plans or proposals for the property from the Alessi Organization have been kept close to the chest for now, but any potential redevelopment could substantially alter the neighborhood. The parcel is sizable and includes a field facility located just west of the school building, which is situated not far from I-78, Route 440, and Rutkowski Park.