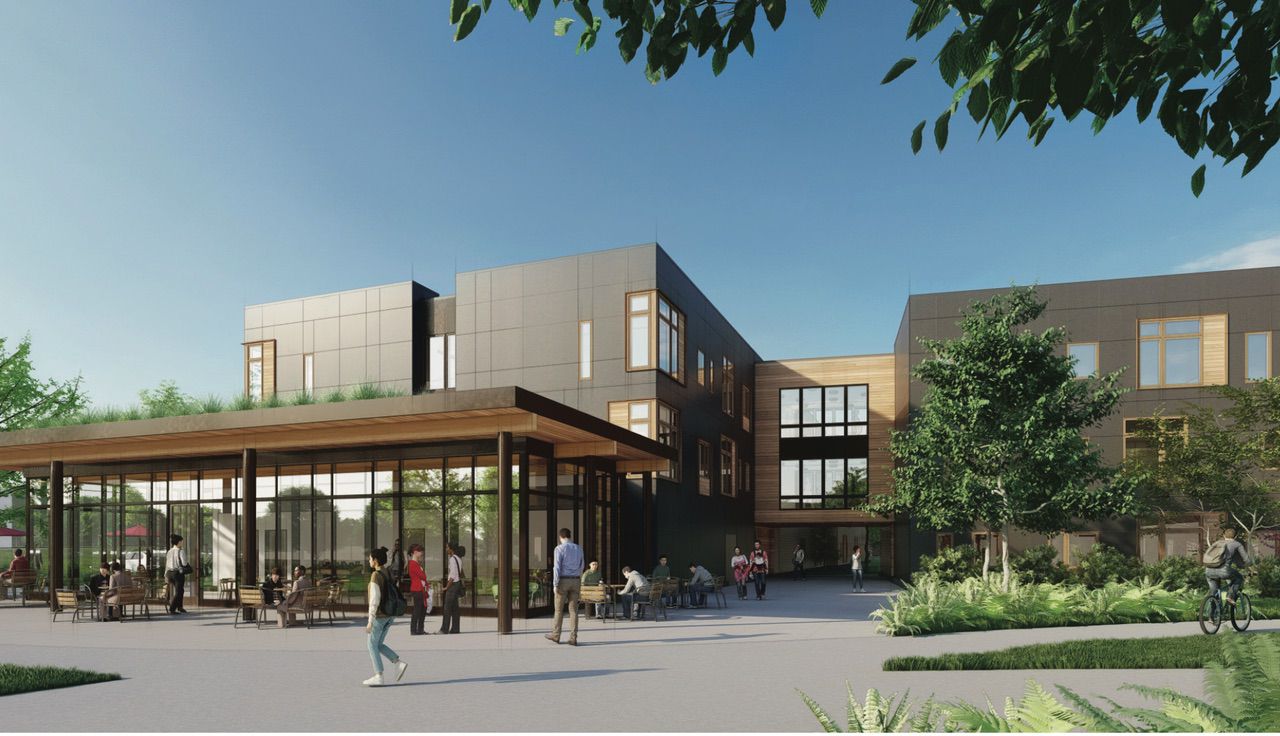 Hundreds of Princeton University students could live in West Windsor Township, not Princeton itself, in the years to come should a development application be approved this week.
The school's proposal to build the "Lake Campus North" where fields can currently be found near Lake Carnegie, Washington Road, Lower Harrison Street, and Route 1 is scheduled to go before the West Windsor Township Planning Board on Wednesday, May 5.
The plans for this site include a racquet center, an outdoor tennis area, rugby fields, and three buildings with a total of 379 residential units, according to an April 28 memo to board members by West Windsor Township Director of Community Development Francis Guzik.
Guzik's memo says that the residential units would be for graduate and postdoctoral students and that there would be 253 studios or one-bedroom units, 63 two-bedroom units, 48 three-bedroom units, and 15 four-bedroom units.
The application that was submitted by the university says that a café and community room are planned around the graduate student housing complex and that "a series of portals will connect landscaped courtyards and outdoor amenities at the ground level, including a community garden, a play space, a volleyball court, and barbeque areas."
Meanwhile, the 180,000-square-foot racquet center would "include indoor tennis courts, indoor squash courts, locker rooms, coaches' offices, sports medicine facilities, and a fitness center serving the campus," according to the application. The varsity squash and tennis teams would reportedly relocate there from the Jadwin Gymnasium across the lake.
Wednesday's meeting is scheduled to begin at 7:00 p.m. at the senior center on Clarksville Road.
This hearing comes one month after another meeting was scheduled to discuss the initial phase of the project, which was referred to as "Lake Campus South." The first phase is expected to involve a new parking garage, a central utility building, and a softball stadium.
Note to readers: The dates that applications are scheduled to be heard by the West Windsor Township Planning Board and other commissions are subject to change.