mid century

-

search results

If you're not happy with the results, please do another search
For all of its history, Jersey City has been a conduit for transport between NYC and the rest of the country. Over time, the logistics of transportation has changed leaving artifacts of a bygone era all over the city. Now the long forgotten Bergen Arches are the subject of a proposed community-based redevelopment project led by local residents and activists.
Even short city escapes have worthy benefits—like returning with wider eyes and perhaps a souvenir in tow, or at least a little beach in your hair. Asbury Park, one of the closest shore points to Jersey City (clocking in at an hour away and skipping most shore Parkway traffic), has become an ideal destination for such a spell.
A lot is happening in Bergen-Lafayette these days. Once considered a "no go" space for buyers, BeLa is rapidly changing and is attracting sharp-eyed investors and owners. A new project by Pronti Construction is in the works near Berry Lane Park.
Two new businesses opened up in Hoboken on opposite sides of the city in the last few days, a week that also saw a long-time establishment revamp their menu, a new restaurant set an opening date, and a beloved bar provide a "teaser" of things to come.
While barbeques and fireworks will likely take center stage this weekend, history buffs can also locally explore Hudson County's connection to the holiday by visiting these historical Revolutionary War spots.
The New Jersey Chapter of the American Institute of Architects (AIA-NJ) has awarded Jeff Jordan Architects with the Residential Honor Award in recognition of its work designing the Hillcrest House.
Take a step back in time with this two-family on the sought after Ogden Avenue in the Heights. Without any major updates since at least the 1960's the property embodies bygone days.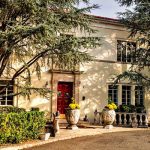 Head over to Fort Lee next month for the auction of a house with a colorful history of owners that was originally built by Albert Anastasia head of the notorious Murder, Inc. crime organization.
This impeccable Hoboken jewel was thoughtfully designed by award winning local architect John Nastasi of Nastasi Architects. Unique and singular, this custom architectural masterpiece channels the design principles of Frank Lloyd Wright. Let's take a look inside this truly spectacular home.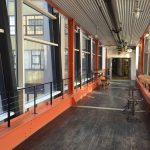 In an era where new construction is seemingly everywhere, some developers are finding inspiration in the relics of Hoboken's industrial age, taking facilities that...