Promising to bring Manhattan-style luxury living to this side of the Hudson River, One Park is changing the face of the Gold Coast as it ascends from a clifftop toward its 14-story summit. This 204-unit condominium project developed by DMG Investments takes its inspiration from the beauty of The Palisades' idyllic natural landscape, tempting future residents with a sense of serenity that pairs perfectly with stunning views of the New York City skyline.
Cliffside Park is a community on the rise, easily accessible from the city, but blissfully suburban. It boasts a mature, established dining scene, copious nearby retail, and plentiful parkland.
One Park's attention-commanding contemporary design, by Fort Lee-based firm Architectura, will stand out among the mid-century modern architecture that characterizes the town, with unique architectural details that speak to the emotions – simple, sophisticated, and cohesive.
The signature feature of One Park's one- to four-bedroom condos is their dynamic balconies, which give each resident outdoor space, a remarkable view, and a unique living experience. After all, with a vision inspired by nature, it makes sense to give residents the opportunity to get a little closer to it.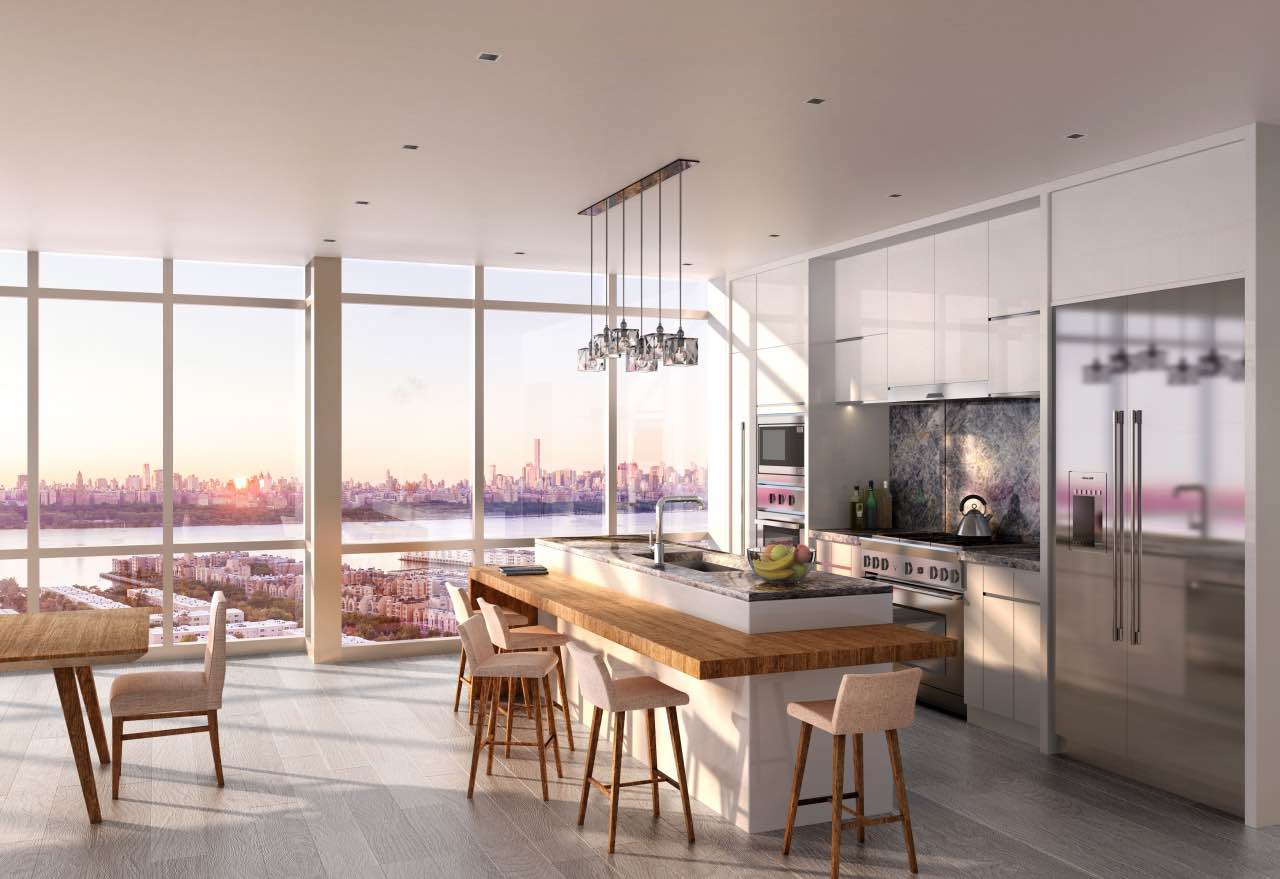 Inside One Park, boutique design firm VLDG Inc.'s curation creates a living space as appealing as the building's surroundings. Kitchens are equipped with professional-grade appliances and elegant fixtures. The bedroom suites are designed to be calm, sumptuous sanctuaries with floor-to-ceiling windows that fill the space with natural light. The bathrooms take inspiration from the world's finest spas, with large open showers, freestanding sculpted tubs, porcelain flooring, and wall tiles in rich tones.
One Park's residents will enjoy the latest state-of-the-art smart home technology, including automated parking by Unitronics, a high tech, secure, and efficient car storage solution. For those who drive electric cars, charging stations will have them always ready to go. Enhanced wiring infrastructure prepares residences for today's entertainment and communication needs.
One Park will offer its residents 25,000 sq. ft. of indoor and outdoor amenities for a lifestyle worthy of the setting. These will include a 24-hour attended front desk, an Aquatic Center featuring an indoor 55-foot heated pool with adjoining outdoor sun deck, sauna and steam rooms; and a private furnished roof deck including dining terrace with grilling stations, fire pits, intimate seating areas and an outdoor movie theater. There's also a state-of-the-art fitness center with private Pilates room and squash court, a golf simulator, children's playroom, a pet spa and guest suites.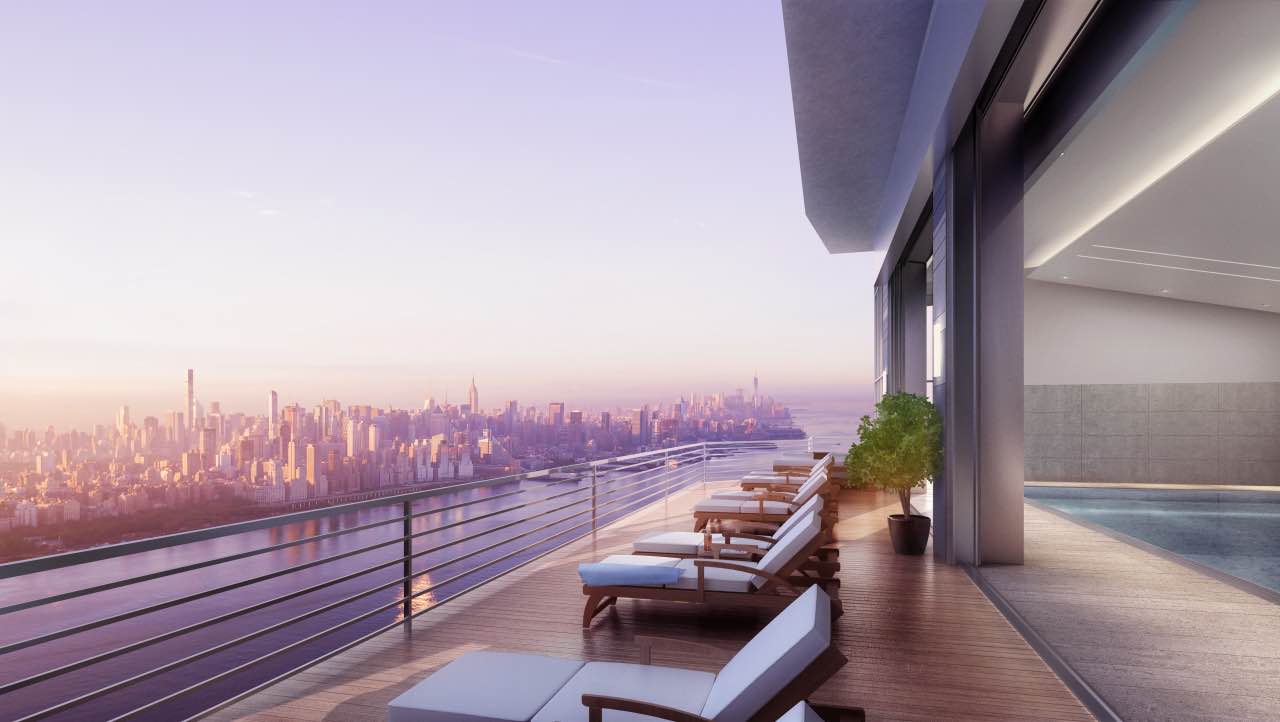 One Park's prime perch provides an easy commute, with private shuttles whisking residents to the nearby Port Imperial Ferry Terminal with service to midtown and downtown Manhattan. The Lincoln Tunnel and George Washington Bridge are both close by for those who'd rather drive. Cliffside Park itself boasts dozens of restaurants and shops, as well as a golf range, multiplex, and library, while a vibrant offering of waterfront dining, shopping and is located just below along the Hudson River.
The homes at One Park are priced from $500,000. An on-site sales gallery has just opened at 320 Adolphus Avenue; you can visit their website or call 201-633-7600 for more information. Hallstead Property Development Marketing (HPDM) is the building's exclusive sales and marketing agent.
—