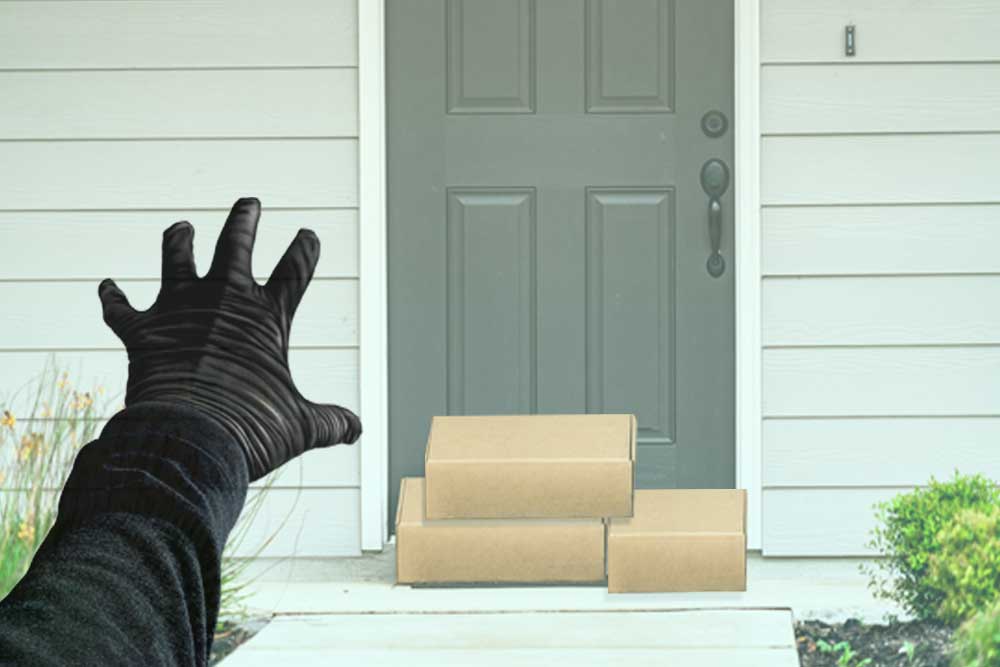 One of the largest security system companies in the country has found that Jersey City's rate of "porch piracy" is one of the highest in the country despite the Garden State's overall low ranking in terms of package theft concerns.
With the popularity of home delivery services on the rise and the upcoming holiday season nearly among us, security giant Vivint has released a study attempting to nail down package theft hot spots. The company used Google search volume data to construct comprehensive research on where porch piracy is the most prevalent and which cities and companies are doing the most to stop it.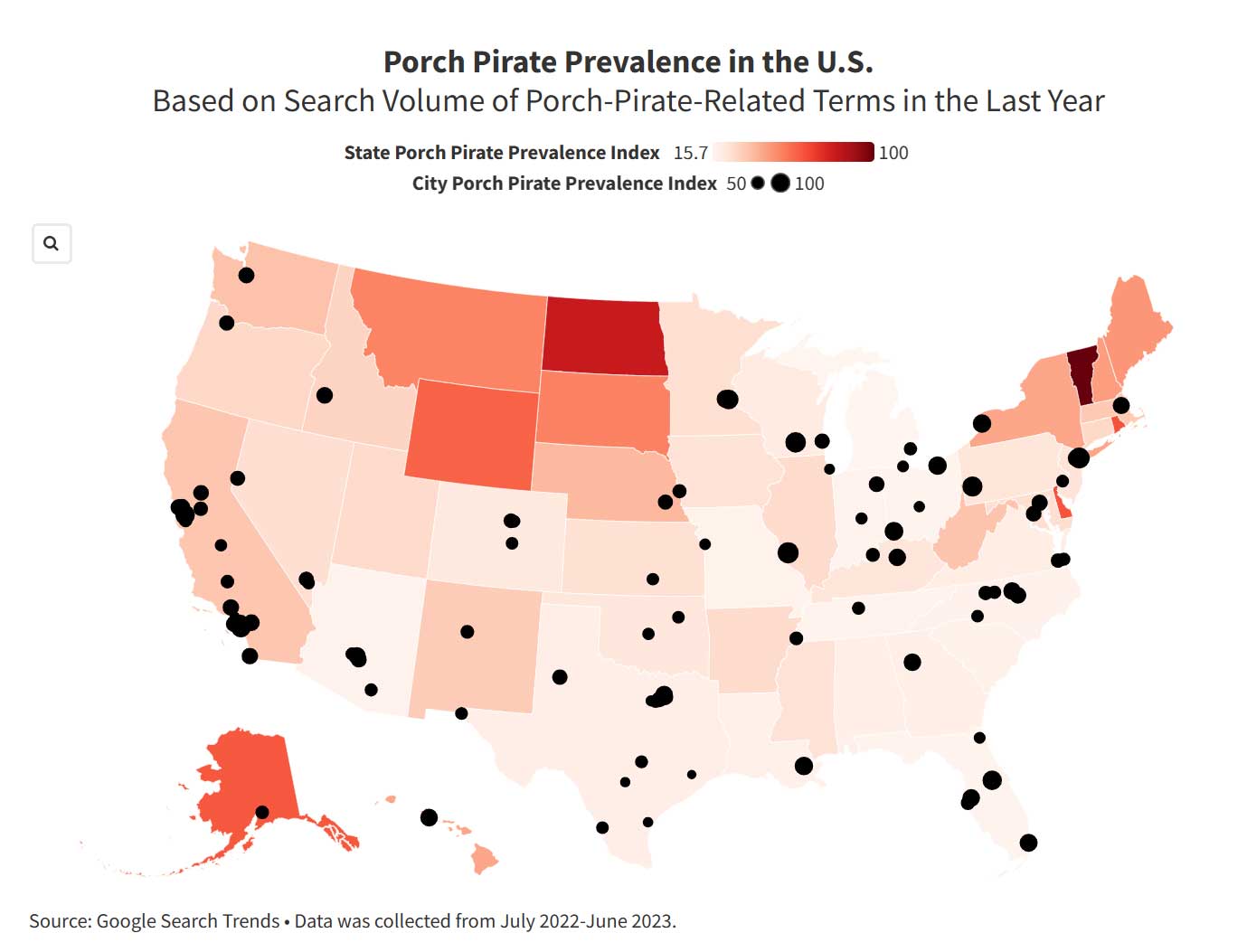 Vivint then created a porch pirate index (or PPI) for the 100 largest U.S. cities and assessed every state in the country. While St. Louis was found to have the highest PPI ranking in the country at 100, Jersey City's 97.7 rate came in a close second place.
Jersey City's porch piracy index came in significantly higher than New York City's 29 PPI ranking or even Newark's 62 PPI score. Other cities with high PPI rankings in the country included Madison, Wisconsin (94.1), Pittsburgh (88.7 PPI), and Fremont, California (84.9 PPI).
New Jersey as a state came in with a pretty low PPI of just over 23, which is not that far behind Massachusetts' meager 15.7 ranking, the lowest in the country. Houston's PPI score of 16.4 was the lowest for any city of 100,000 residents in America.
The highest state in terms of Vivint's porch piracy rankings could be considered a bit of a surprise; Vermont's 100 PPI topped the list. Second place North Dakota's 80.1 PPI ranking is perhaps also unexpected.
Vivint's study when gathering the data demonstrated that over the past year alone, web searches like "porch pirates caught" have surged 1,588%, demonstrating just how big an issue delivery theft has become.