Residents in and around Newport's waterfront will be getting a fresh workout option within the next few weeks, as a large fitness chain with over 750 locations across the United States will be opening their newest outpost at 475 Washington Boulevard.
Florida-based Orangetheory had announced their impending arrival in Jersey City in January. Studio Manager Irvin Bohac told Jersey Digs that their Newport spot will be a "premier level location" with private showers, changing rooms, body wash, blow dryers, and more, and classes in Jersey City will be held as early as 5:30 a.m. to as late as 7:30 p.m.
"We will cater to a demographic that is on the go, career-oriented, and needs to be in and out," Bohac says.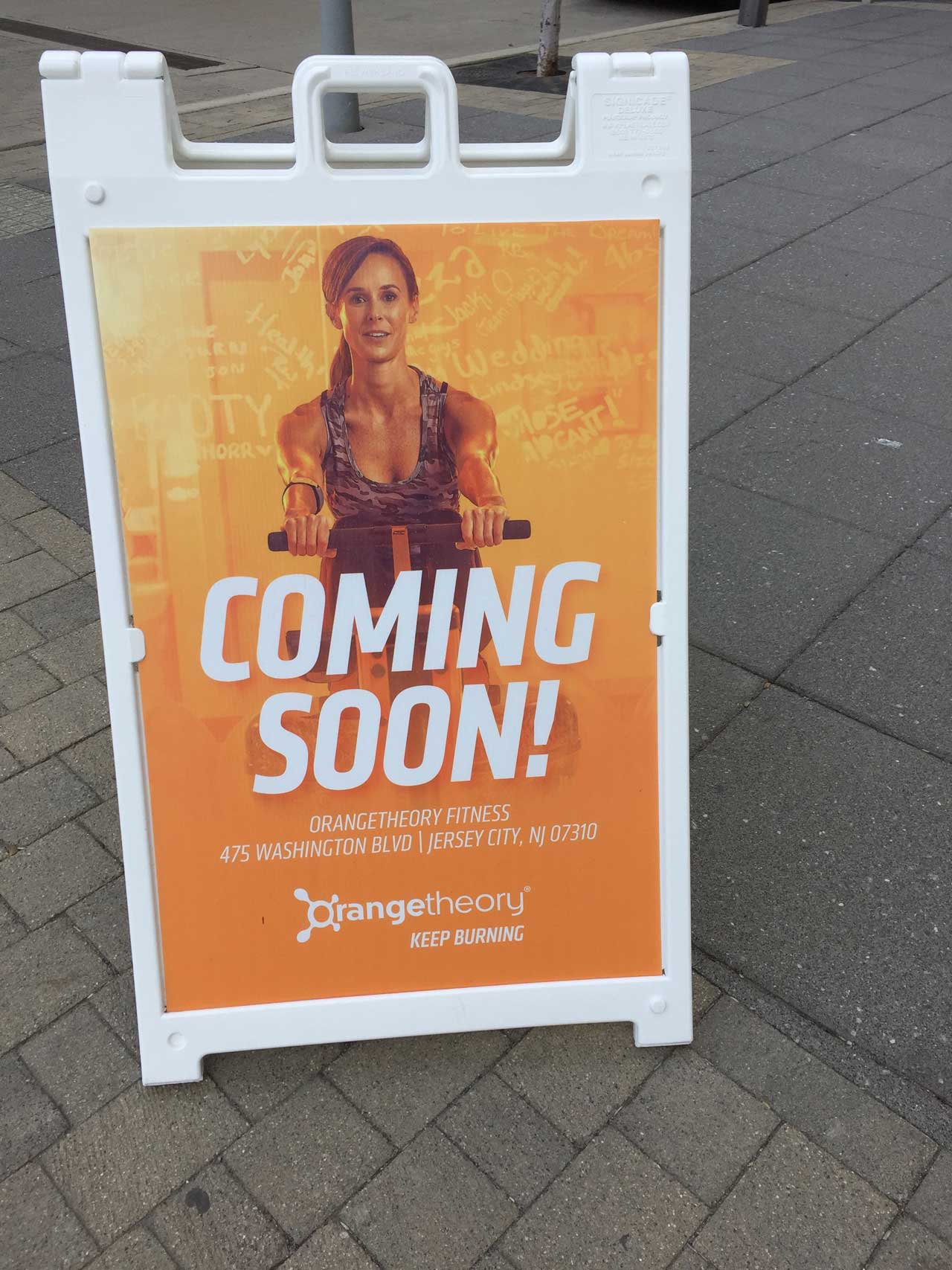 The classes themselves focus on a one-hour total body workout focusing on endurance, strength, and power. Orangetheory provides heart-rate interval training proven to burn more calories post-workout than conventional exercise, and patron's results and progress show live on large flat-screen studio TVs.
Coaches at Orangetheory will provide monitoring of your workout and make sure you are using all body mechanics correctly and efficiently. Their workouts train across five heart-rate zones and utilize a variety of equipment including treadmills, bikes, striders, TRX ropes, free weights, water-rowers, medicine balls, ab-dollies, and BOSU balls.
Bohac says construction at the JC Orangetheory post should wrap up within the next month or so and they are looking to open by mid-summer. In the meantime, they are offering discounted "Founder's Rates" prior to the Grand Opening. More information on the rates can be found by contacting Orangetheory directly.