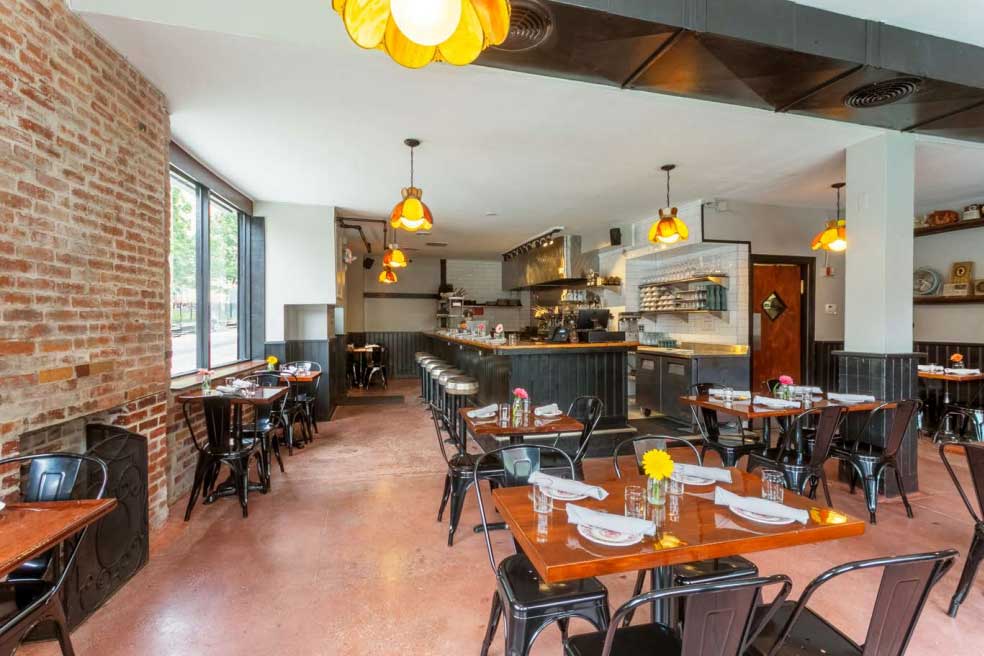 The Medical Center Luncheonette at 641 Montgomery Street, directly across from The Beacon, has undergone a stunning transformation and reopens today as Cafe Alyce. With a breakfast and lunch menu reflecting the flavors of the neighborhood and a solid coffee program, Cafe Alyce is a welcome addition to McGinley Square in Jersey City.
Once the site of a Borden's milk processing plant complete with stables circa 1900, the corner space was Borden's retail presence and eventually became Borden's Luncheonette. The facility ceased operations in the late 1950s and a hard-working couple from Greece, Sia and Tommy now well-known neighborhood-wide, took over.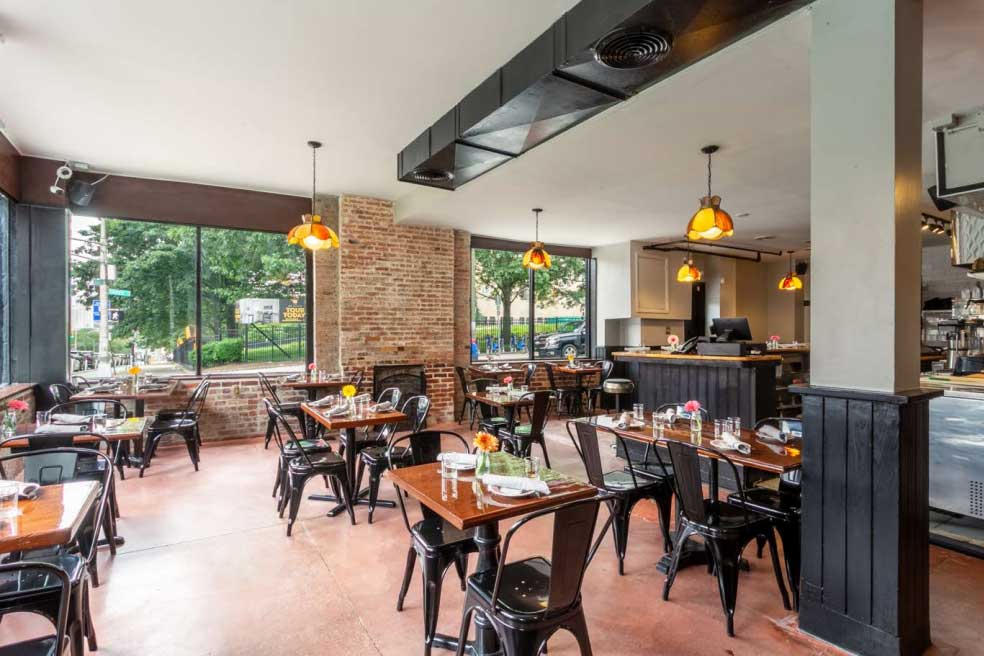 And the Medical Center Luncheonette was born, along with just about every other Jersey City native when The Beacon was the Jersey City Medical Center and housed one of the most famous maternity wards in the country. The old school diner became a de facto waiting room for expectant fathers, a favorite of JC beat cops, and a neighborhood institution that put Sia's and Tommy's three children through Ivy League colleges.
Enter Tory Aunspach and Natalie Miniard of Hooked JC. One could say that Jersey City's favorite seafood shack in Bergen-Lafayette only came to be because Sia and Tommy weren't ready to retire. Five years ago, Tory fell hard for the no-frills Luncheonette, even renting a room upstairs. He saw the huge potential and, at the same time, a way to honor its hard-working past and rich history. Hooked JC became Tory's and Natalie's passion project in the interim, but their eye was always on the Luncheonette.
The patience, persistence, and years of market research Tory conducted from a red vinyl diner stool (and one harrowing shift behind the counter) paid off, breathing new life into the beloved Luncheonette.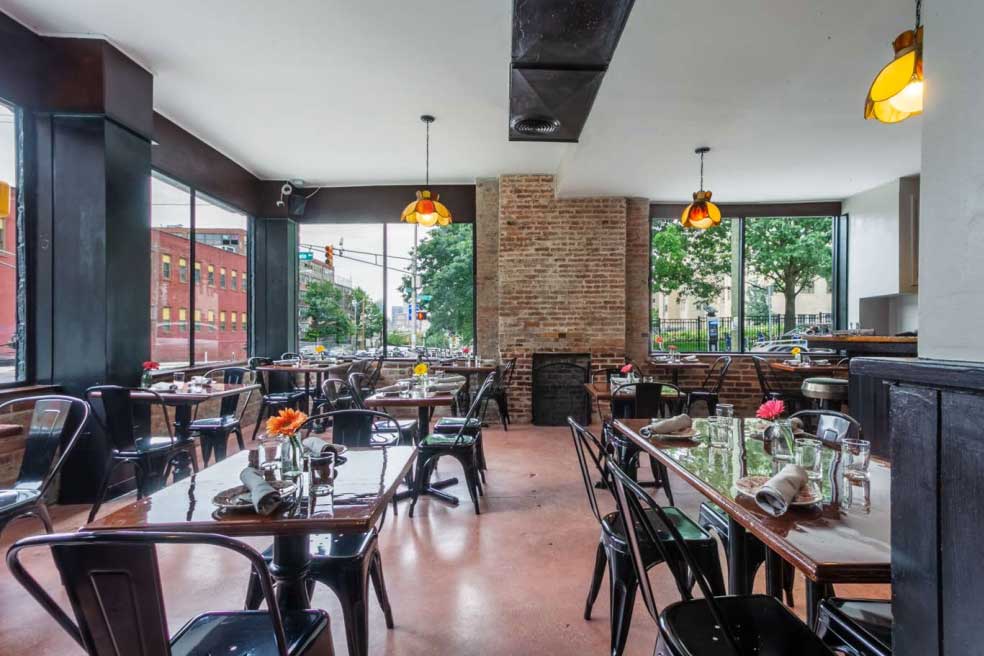 Months of renovation has revealed a truly charming cafe: the drop ceiling is gone, but the original lighting still casts a warm glow; red brick was exposed and the original concrete floor has a warm finish; a fireplace and old radiators were recovered and repurposed; the faux wood paneling was replaced by a sharp black beadboard wainscot; and in an artful nod to the cafe's roots, the original Luncheonette sign was preserved and hangs over the back door.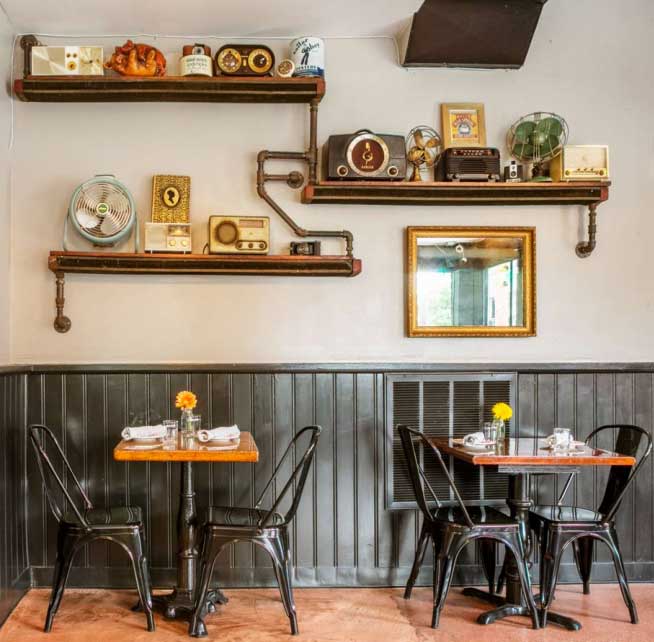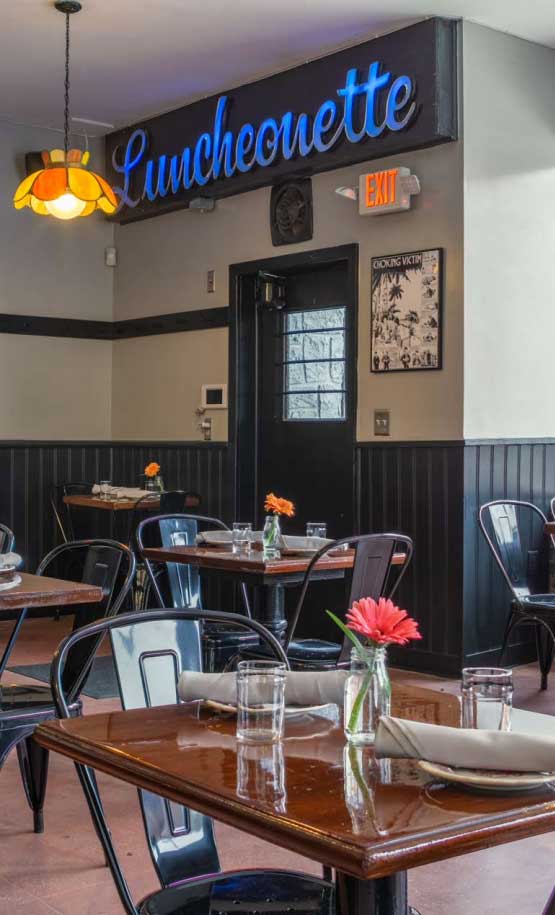 The menu is still being finalized but promises to be diverse, delicious, and home-cooked quality. Breakfast was just released and includes burritos, sandwiches with farm-fresh eggs and house-blended sausage patties on something way better than a traditional roll, some bakery items, and brunchy options like house-cured salmon and shakshuka grits. Lunch will be dominated by different skillets, including a take on Korean Bulgogi plus house-made hashed browns, Indian parathas, and quiche. Look for other staples, too, like a country boy breakfast, corned beef hash, shrimp and grits, and daily specials.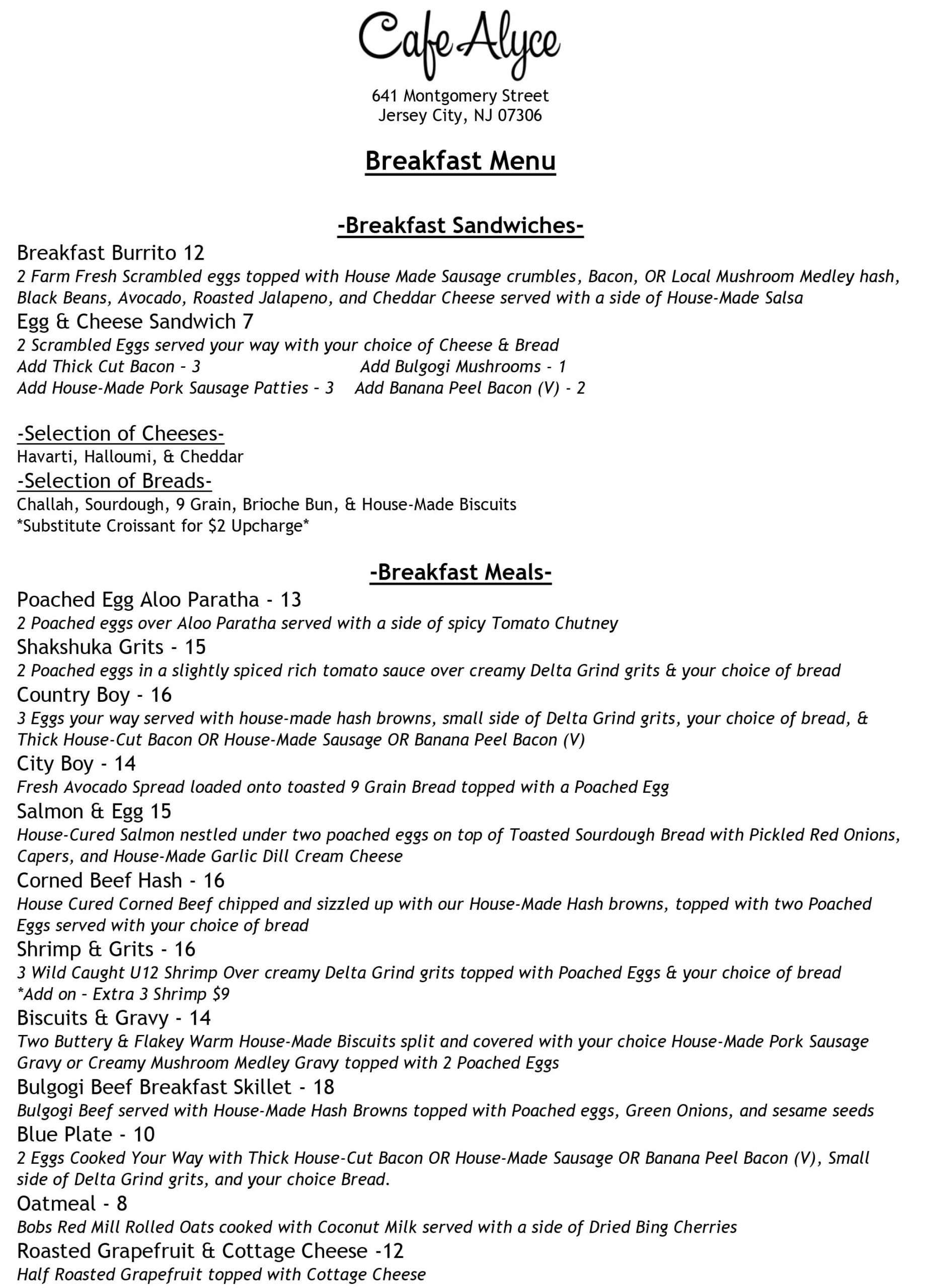 A top-notch barista will be running the coffee program which will include a local espresso, blended especially for Cafe Alyce and available for sale. Juice, top-of-the-line teas, and milkshakes will round out the beverage program. And Cafe Alyce is BYOB.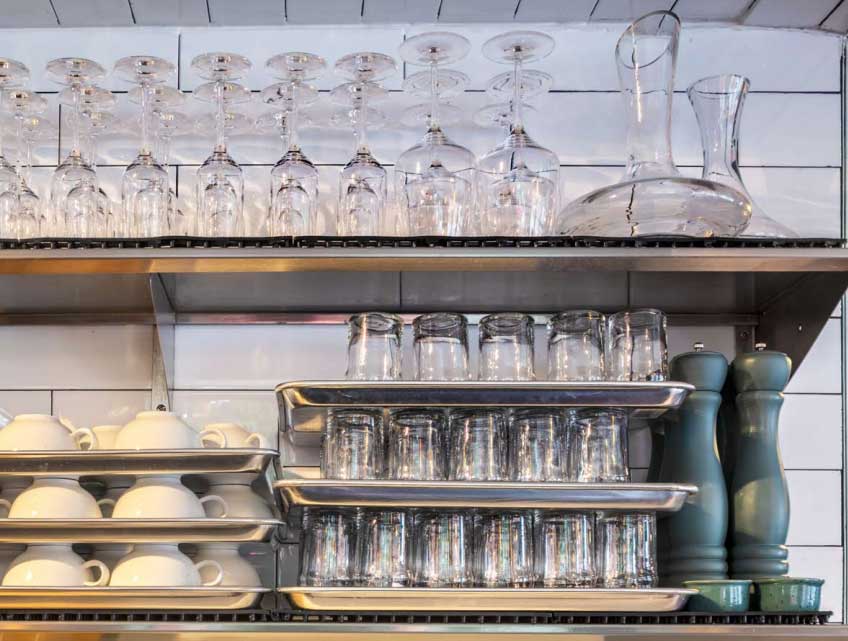 Cafe Alyce is now open Thursday through Sunday from 8 a.m. to 3 p.m. Plans to eventually offer outdoor seating and dinner service are in the works as well.