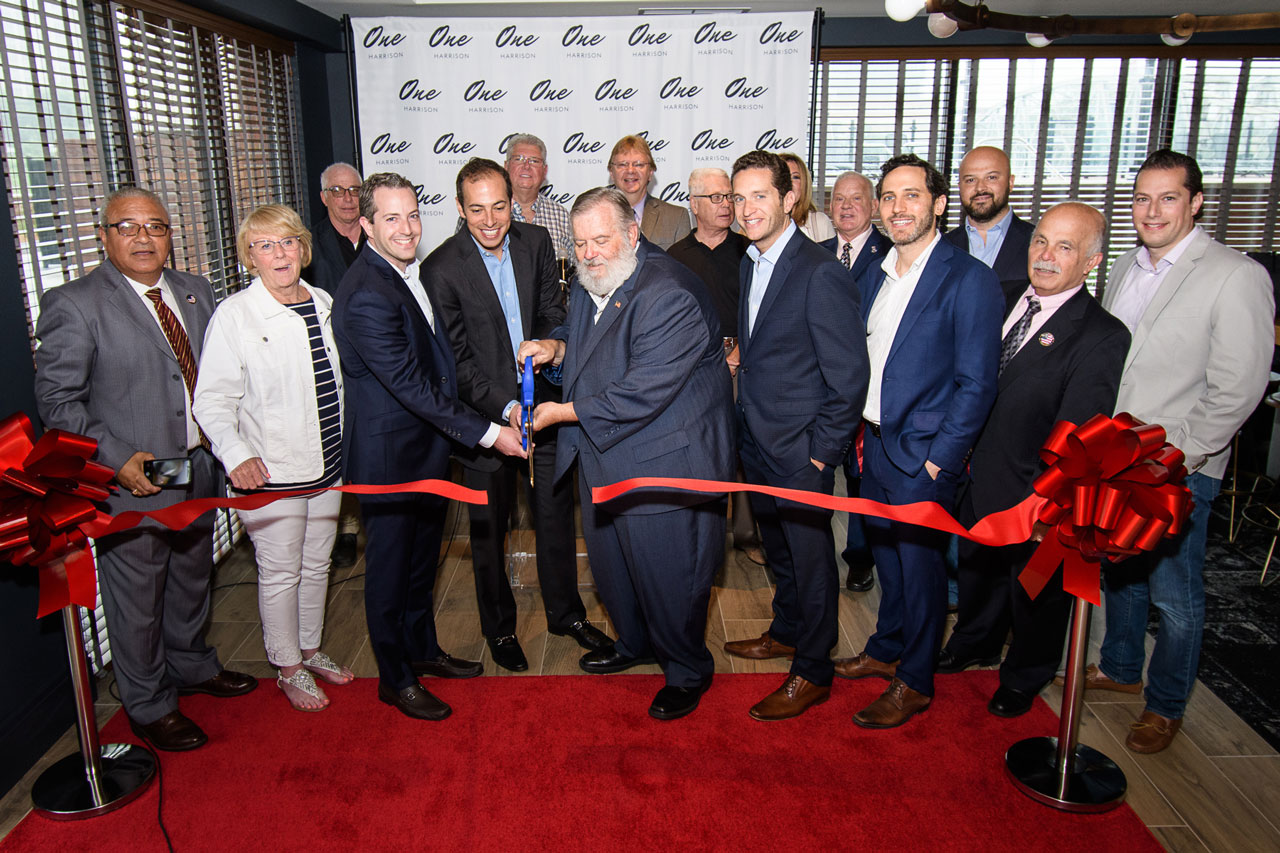 Developers HornRock Properties and BNE Real Estate Group were joined by Harrison Mayor James Fife at the ceremonial opening of their 257-unit rental project One Harrison on June 20. The development, located at One Harrison Avenue, abuts the Passaic River near the Bridge Street bridge and is less than half a mile from the Newark Broad Street NJ Transit station.
One Harrison consists of one- and two-bedroom units starting at $1,700 and over 30,000 square feet of resident amenities including a multi-level pool deck, a dog spa, and a coffee lounge with private dining. BNE and HornRock launched leasing for the property in May.
"Congratulations to Hornrock Properties and BNE Real Estate Group on the Grand Opening of these beautiful residences," Mayor Fife said in a prepared statement. "I would like to thank the Hornblass family, especially Maurice, and David Pantirer from BNE for the great looking building and the 'Welcome to Harrison' sign."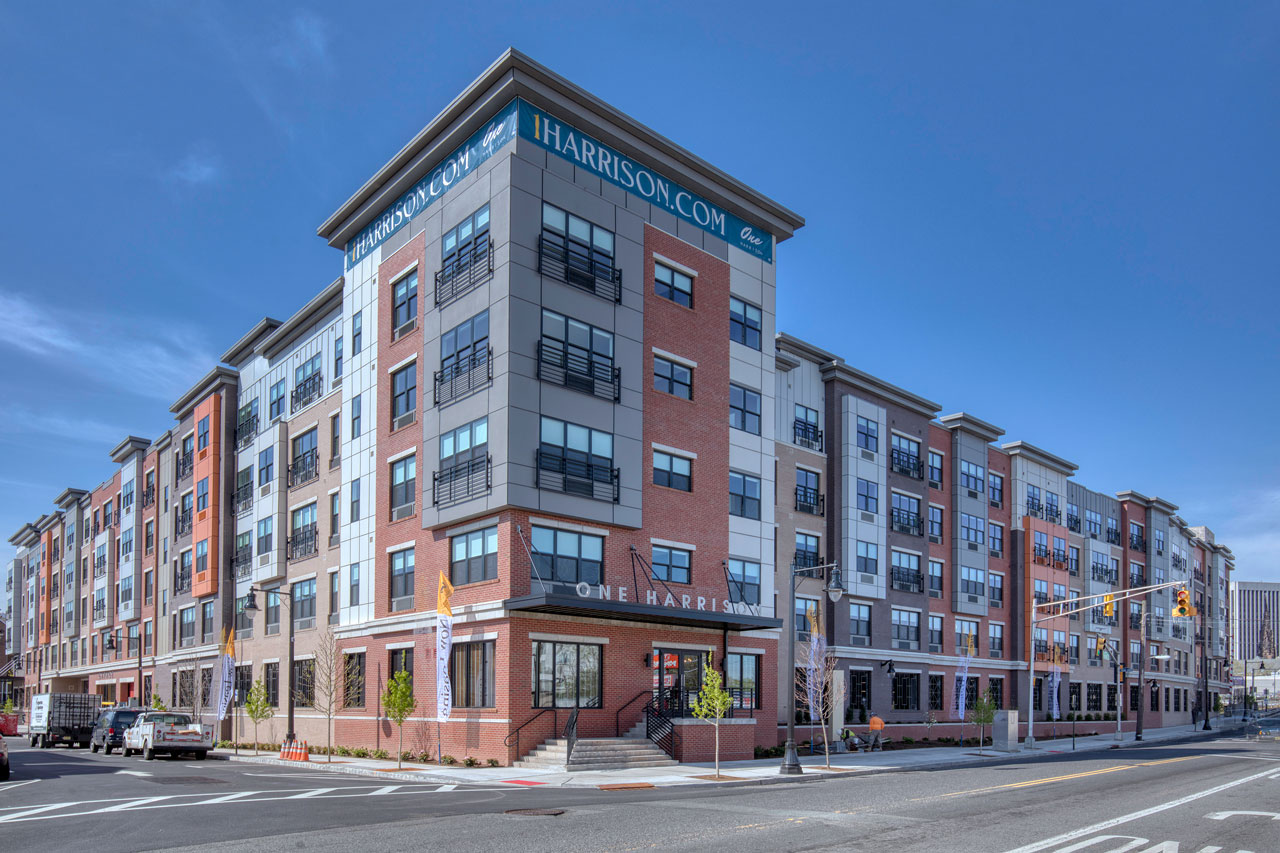 One Harrison is located across the street from the Harrison Riverwalk promenade. The five-story development is located at the site of All-Tow Transport Towing and Top Car Auto Sales that traded hands to BNE and Hornrock in 2017.
"One Harrison further solidifies Harrison's arrival as a vibrant residential destination with convenient transportation options and access to a host of recreational, dining, cultural and employment opportunities," Hornrock Properties Principal Maurice Hornblass said. "We're delighted to have worked alongside our partner BNE Real Estate Group and the town on a collective vision for Harrison, and are thrilled to welcome our residents who now call it home."
BNE Real Estate, Hoboken Brownstone Company, and McKinney Properties recently opened The Enclave in Jersey City at the former site of the Van Leer Chocolate Factory.
Related: