The drawn-out legal saga over the Executive Drive office park in West Orange still has no end in sight. The town council on Tuesday unanimously rejected a settlement.
Court battles have dogged the township for the past few years with plaintiff Kevin Malanga arguing that the township's 30-year tax abatement for BNE Real Estate Group was issued under false pretenses. Malanga won an appellate court decision last year.
Despite considerable public opposition, the town council in December approved a resolution that again named the same office park an area in need of redevelopment. Malanga once more filed a lawsuit.
The terms of the settlement would have protected both a 12-acre patch of forest and a Victorian-era carriage house in a little-known historic part of town formerly known as the Ridge.
In the 19th century, West Orange was a retreat for wealthy New Yorkers who lived in manicured estates in one of four neighborhoods: Llewellyn Park, St. Cloud, Hutton Park, and the Ridge.
Unfortunately, the Ridge lost most of its architectural heritage in a wave of teardowns that lasted well into the 1990s. All that survived were two 19th century carriage houses. The settlement sought to protect one of those carriage houses, which was owned by George Hecker, a flour miller.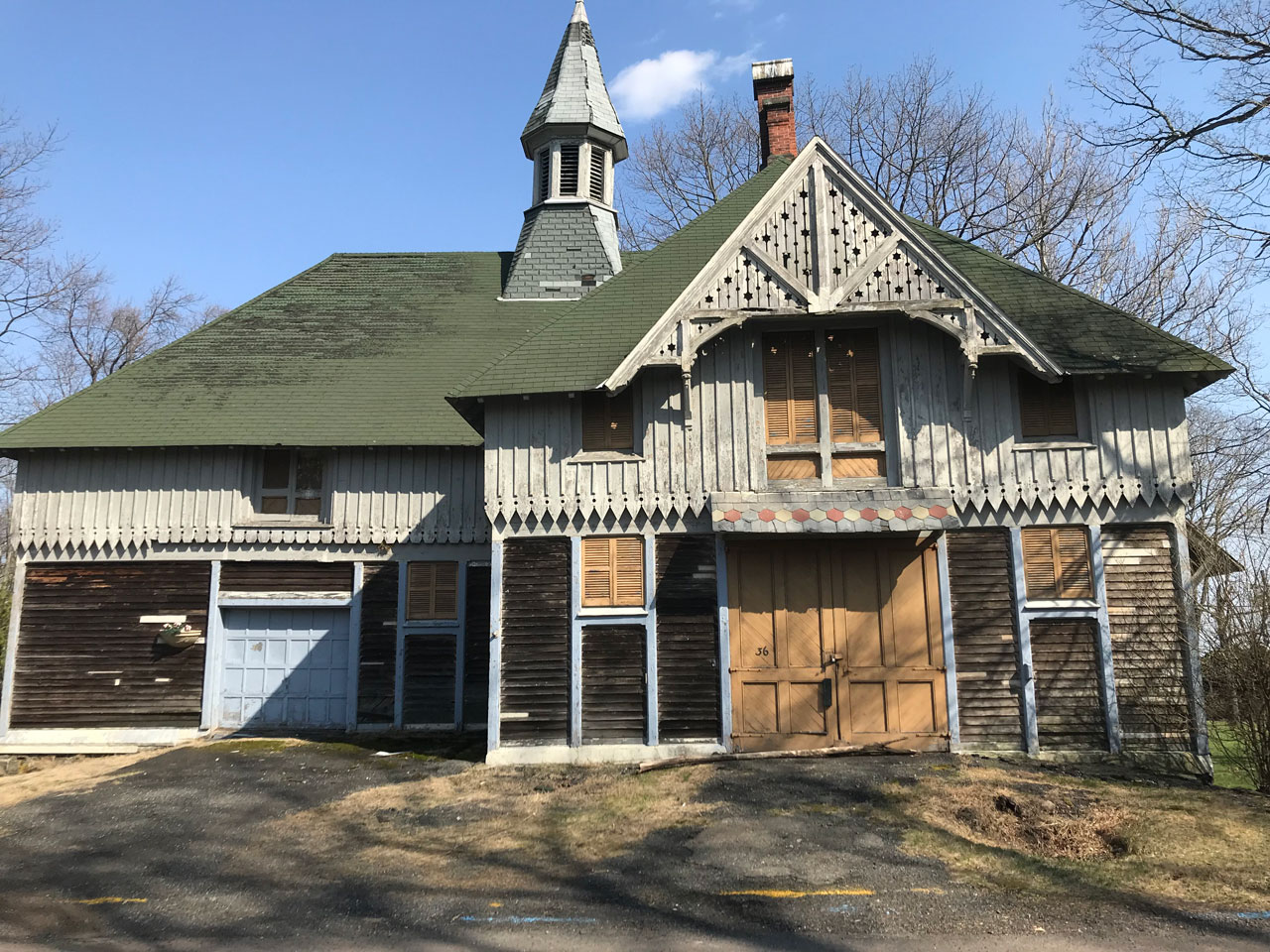 "It's the last remnant of what was once a magnificent stretch of estates owned by many notable people including General McClellan," said Marty Feitlowitz, Vice Chair of the Historic Preservation Committee. "It has been vacant for many years and is in need of some serious rehabilitation."
The neglect of Hecker's Stick-style carriage house, designed by Henry Hudson Holly, is another story altogether. West Orange only has nine homes protected as landmarks. This scarcity is by design, as elected officials traditionally side with homeowners over the recommendations of the Historic Preservation Commission. 
In a heated debate among council members that turned into mud-slinging, the council concluded that Malanga, who lives near the forest and carriage house, stood to gain from the settlement. The council also expressed concern that these places would be enjoyed only by a few, although the settlement states that they would be "for the benefit of the general public."
"You're lauded as the township hero because the appeal was won," said Cindy Matute-Brown. "But now the appeal can be tossed aside and we can dismiss this lawsuit — three lawsuits — in exchange for an undisclosed settlement agreement?"
As for the 12-acre forest, Council President Matute-Brown admitted that one of her campaign promises was to protect it from development. The land was formerly the pleasure grounds of an estate that has since been reclaimed by nature. It has been on the market for a few years and many fear it could be sold off as a subdivision.
The forest is currently closed to the public, but if it opens someday, those who explore the grounds will find artifacts like stone bridges and brick-lined pathways that wind past a lookout with dramatic views of Manhattan.
"The family that owns the land wants to protect their interests," said Ken Baris, chief executive officer of Jordan Baris, the agency listing the property. "But if they can do something that at the same time benefits the town, they would be thrilled."