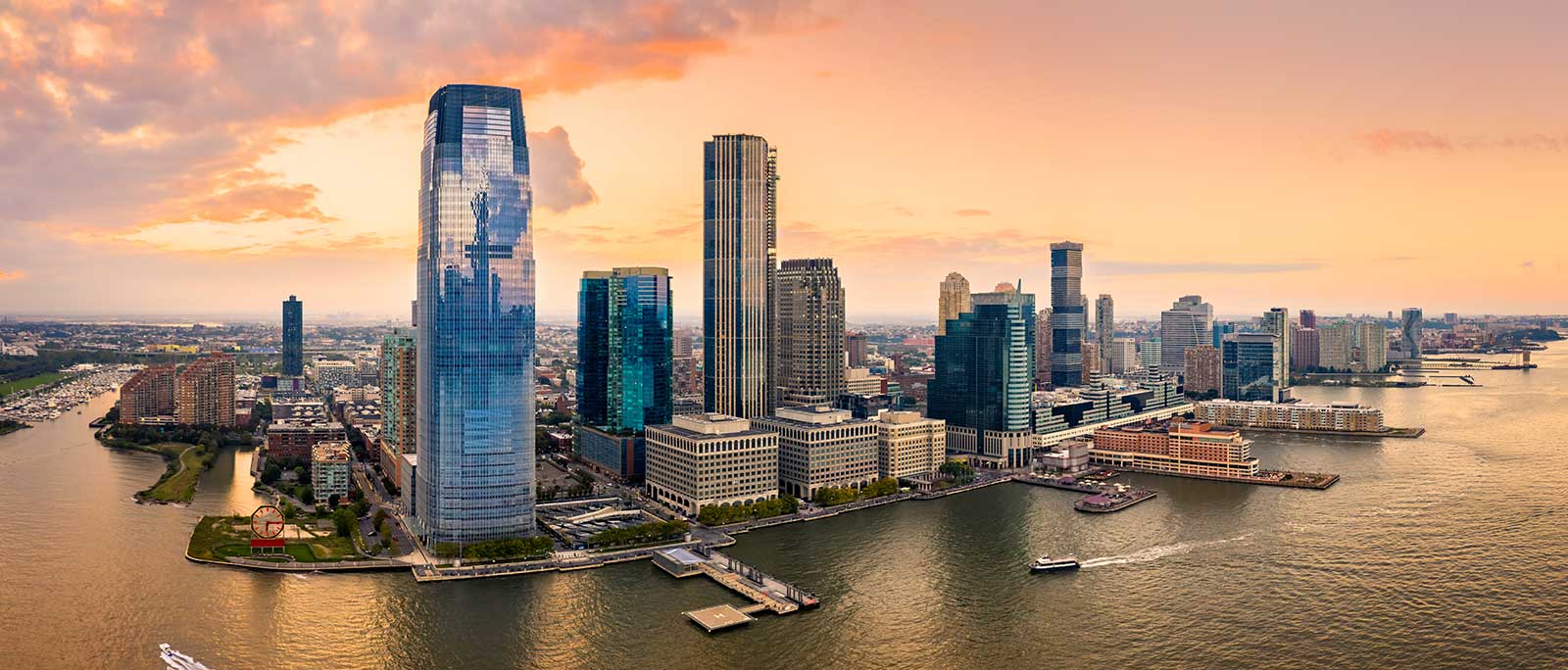 If you think finding a place to rent in the Garden State has become impossible lately, one recent analysis of New Jersey's rental properties feels your pain.
RentCafe, a California-based company that tracks real estate trends, recently released a study that looked at rental markets around the country to begin 2023. The company considered the average number of days apartments were vacant, the percentage of occupied apartments, the number of prospective renters competing for housing, lease renewal rates, and the percentage of renters who renewed their leases.
The study then calculated those factors to create a Rental Competitivity Index (RCI) for America's biggest markets and North Jersey ranked as the most competitive rental market in the nation. The region had a sky-high occupancy rate of nearly 97% and an average of 12 people competing for an apartment at the beginning of the year.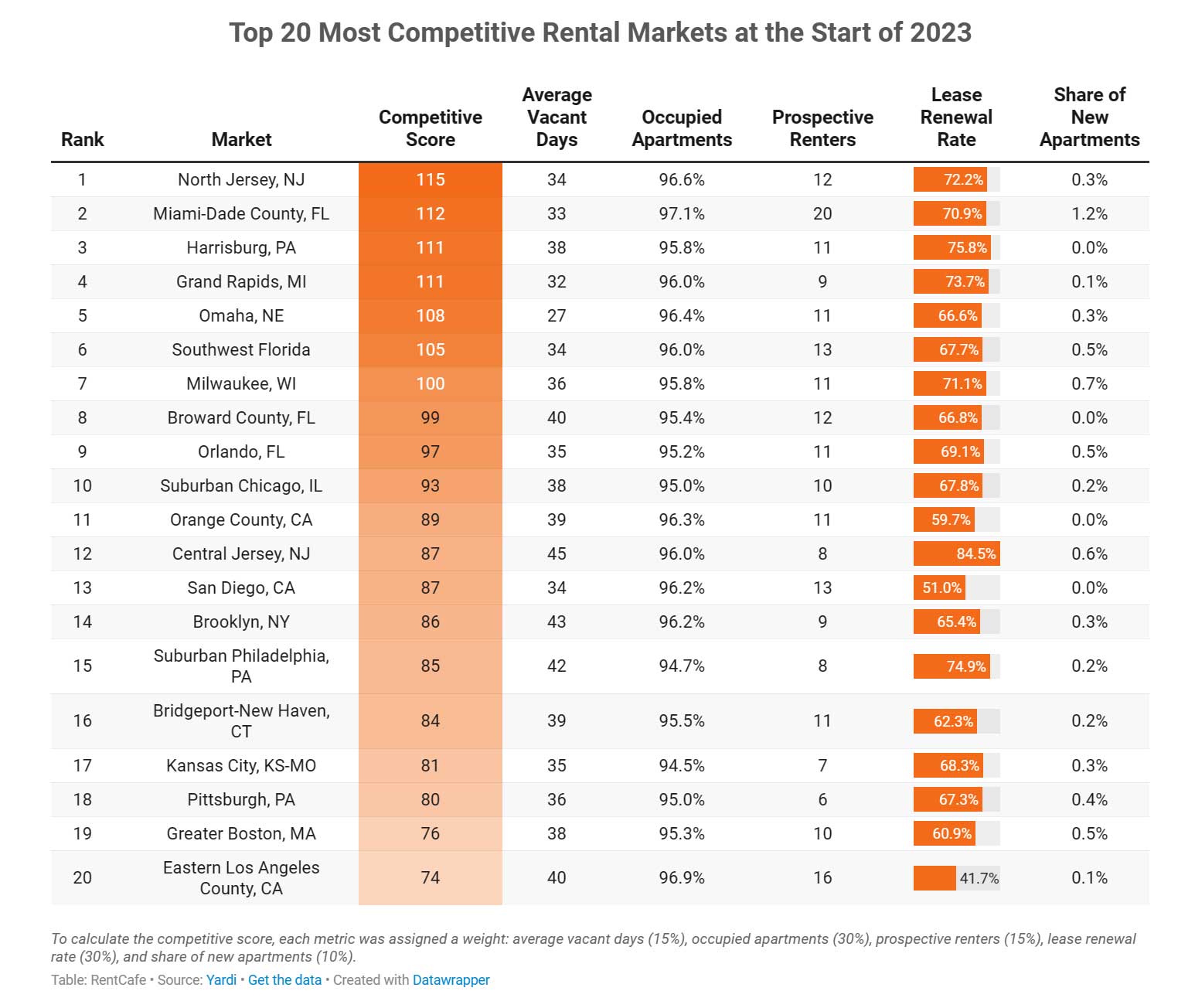 RentCafe determined the biggest driver for the housing shortage was an uptick of just 0.3% in new apartments and an influx of incoming renters from gateway cities. We suppose this means that not everybody isn't fleeing New Jersey in droves anymore?
North Jersey's RCI score stood at 115, with a record 72% of renters choosing to stay put and renew their leases. RentCafe determined that the market was 31% more competitive than it was last year, when the same study ranked North Jersey as the fifth most competitive rental market in the country.
RentCafe also cited an influx of wealthy renters as driving the higher prices. Their study noted that between 2015 and 2020, high-income households earning more than $150,000 per year increased by 151% in Newark and by 75% in Jersey City.
By comparison, New York City's most competitive rental market was interestingly found in Brooklyn. The borough had an RCI score of 86 and a 96.2% occupancy rate. Central Jersey was similarly hot in the region, boasting an RCI of 87.
RentCafe's findings determined that while warm, business-friendly Sunbelt states became highly coveted renting spots during the pandemic, the start of 2023 saw a pivot to markets located in the Northeast. Eight of the country's top 20 hottest renting spots were there, including markets like Boston, Philadelphia, Harrisburg, and Bridgeport.
Overall, vacant U.S. apartments were occupied within 38 days, on average, with eight prospective renters competing for each available apartment amid an occupancy rate of 94.2%.