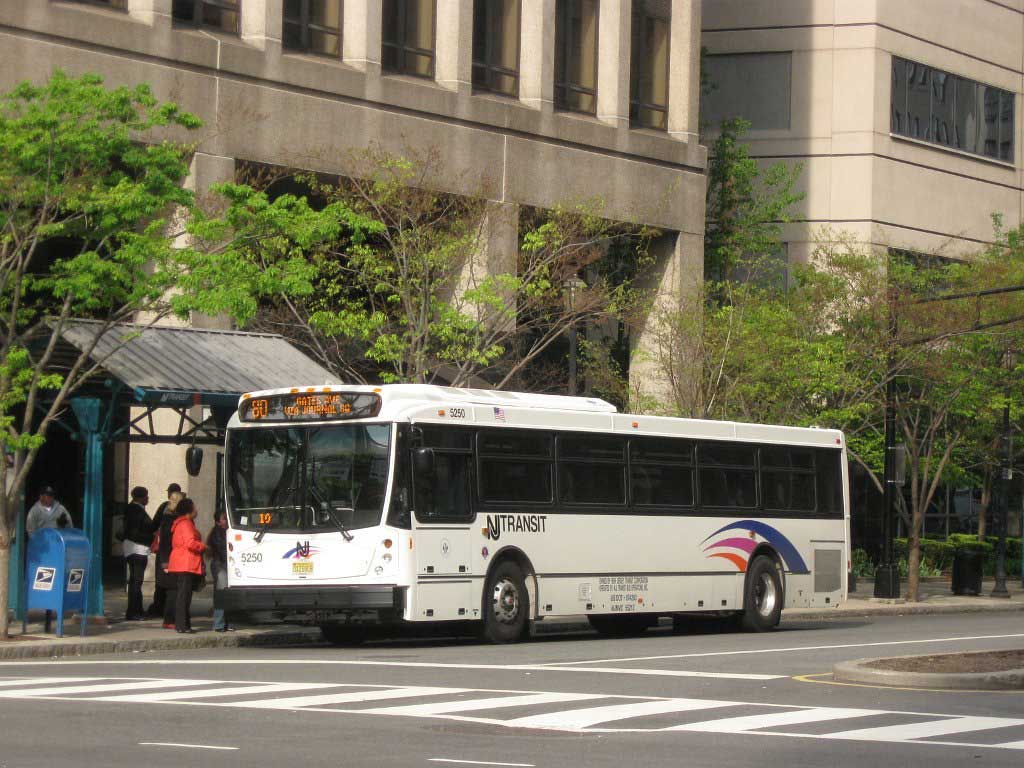 Although New Jersey Transit (NJT) has a large passenger rail and light rail network throughout New Jersey, the statewide agency's bus network is actually far more extensive. With hundreds of routes operating in nearly every county in the state, NJT's buses are used by thousands of commuters on a daily basis. Now, riders could soon be riding on new buses should a new plan by the agency continue to move forward.
NJT issued a Request for Proposals (RFP) in August for 85 new buses. The RFP states that each of the clean diesel buses should be 60 feet long and be equipped with destination signs, a public address system, and fire suppression systems. Whatever company the agency decides to buy the buses from would also be required to provide training on how to operate the vehicles along with maintenance.
A legal notice regarding the RFP mentions that "all firms submitting proposals for this service must have manufacturing experience in providing buses to transit agencies," adding that "all work must be in strict conformance with the drawings and specifications."
Proposals were originally due to NJT by September 28, according to the RFP. However, the agency's website shows that the deadline has been extended to October 11. It is not immediately clear on what routes NJT plans to operate the buses.
NJT unveiled a new line of commuter buses back in 2016. As we reported in February, there are also plans in the works for new rail locomotives and multilevel train cars.