Although New Jersey's largest city once had a sizable Jewish community, the vast majority of the Newark area's Jewish residents now live outside of city limits.
While Ahavas Shalom on Broadway, the Commandment Keepers Ethiopian Hebrew Congregation in the Ironbound, and Mount Sinai Congregation in the Ivy Hill Park Apartments all remain, most congregations that were founded in Newark moved in the 20th century to suburban communities like Livingston, Maplewood, South Orange, and West Orange.
This shift, which has been chronicled by the Jewish Museum of New Jersey, the Jewish Historical Society of New Jersey, and a book called The Enduring Community: The Jews of Newark and MetroWest, left multiple synagogues remaining throughout the city without Jewish congregations occupying them.
Over the years, the previous homes of Temple B'nai Abraham, Oheb Shalom Congregation, and Congregation Ahavath Zion, for instance, have largely been used by other religious organizations such as churches or have been vacant at times.
Congregation B'nai Jeshurun's historic former home at the corner of Muhammad Ali Avenue and Dr. Martin Luther King, Jr. Boulevard is no exception to this tradition, having become the property of the Hopewell Baptist Church after the temple moved to South Orange and later Short Hills. Now, changes could once again be in store for this grand edifice.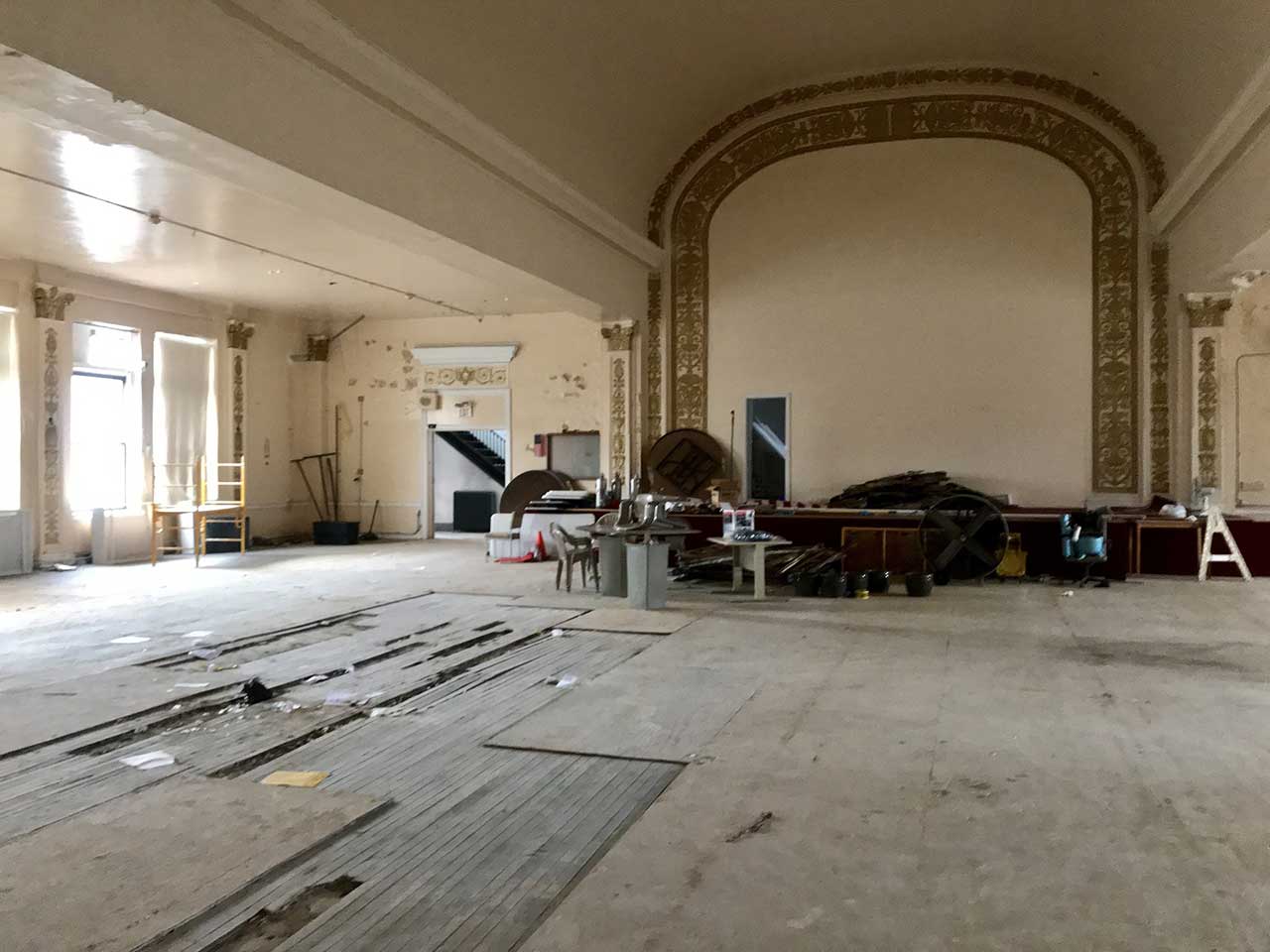 The property, located at what once was known as the corner of Waverly Avenue and High Street, was sold earlier this year for $2.8 million by a firm known as Urban Ministry Properties that was registered out of a house in Fresno, California. The new owner, a company calling itself 781-787 MLK Blvd, LLC, is associated with an address in a suburban East Brunswick industrial park. Gershon Matiteeb is listed as the LLC's registered agent.
Following the sale, a listing was posted online referring to the premises as "The Crown Building" and mentioning in part that "it took 65 years for this building to be constructed…and it can be yours in an instant as the current owner is restoring it to its former glory." The listing also stated that an "adult medical daycare will be a tenant here," adding that 52,086 square feet of additional space were available for lease inside. A facility called Hopewell Medical Adult Day Care previously occupied part of the building adjacent to the Hopewell Baptist Church itself.
The status of the redevelopment and a proposed timeline are both currently unclear. A real estate agent for the building initially agreed to provide Jersey Digs with additional information about the Crown Building project, but did not respond to two follow-up requests.
Related: