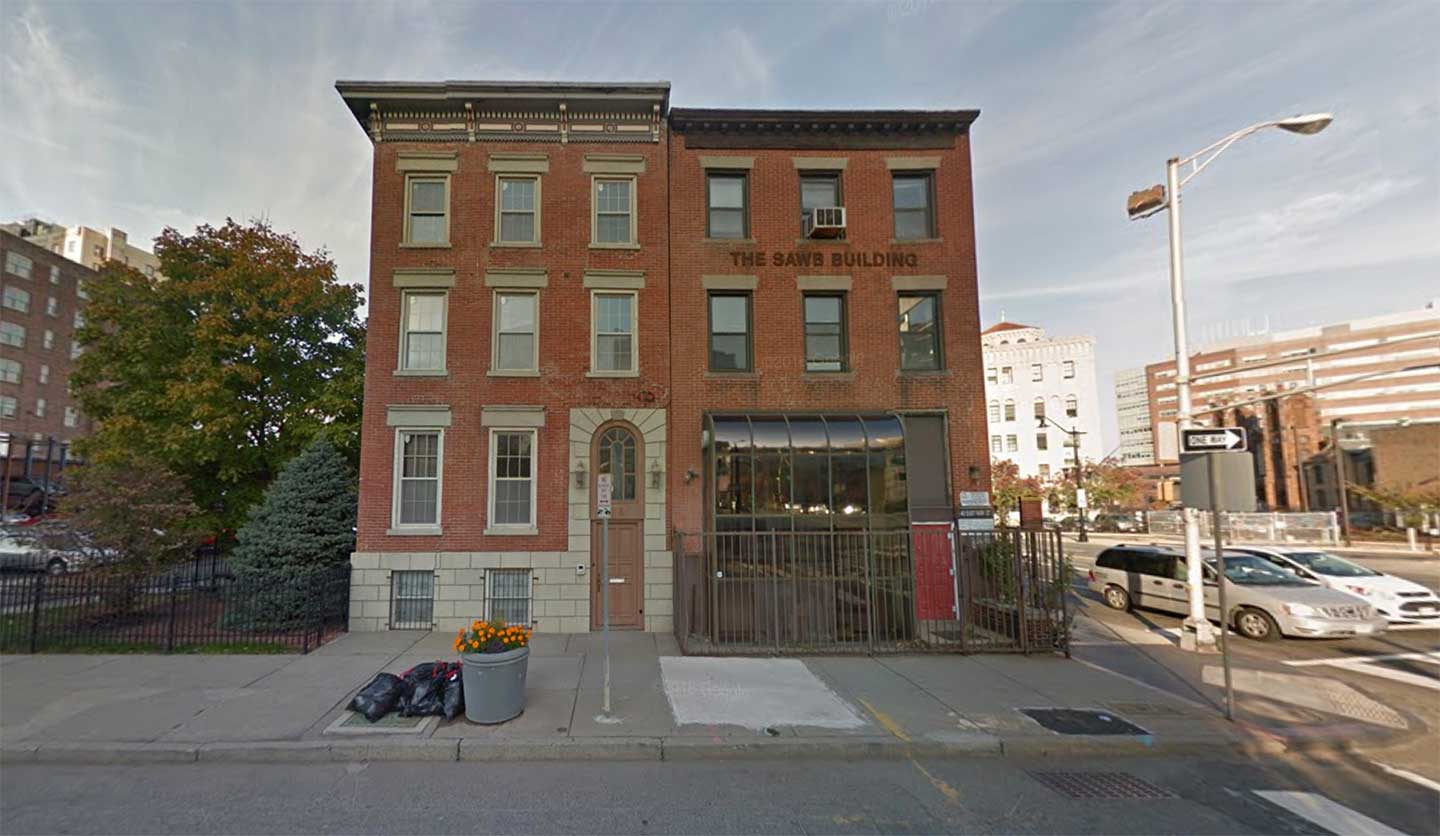 Construction will soon begin on a new residential development in Newark's Military Park Commons Historic District that has been in the works for around two years.
The site of this Downtown Newark project is at 40 East Park Street, at the northwest corner of Mulberry Street, in the East Ward of the city. Currently, the property contains a small parking lot and the Swab Building, a vacant brownstone that previously was used by several law firms and a construction company as an office building.
Now, according to Josh M. Mann, Esq. of Seaview Capital Partners, the building will be gut renovated and expanded in the rear into a residential building with 15 market rate apartments, 14 of which will be one-bedrooms while one will be a studio. The units will average around 750 square feet each. Plus, when completed, there will be a roof deck for residents atop the existing part of the building, and one unit will contain a private roof deck featuring views of the Passaic River. Residents will have access to the recently-announced Newark Fiber high-speed internet service.
According to NJ Parcels, the developer, Newark 40 E. Park Urban Renewal LLC of Passaic, acquired the property in 2014 for $625,000. Comito Associates, PC. of Newark is the project architect and engineer while COB Construction LLC is the general contractor, Mann said, adding that the project is slated to be completed late next year.
City records show that an ordinance was approved in September by the Newark Municipal Council to grant a 15-year tax abatement for the project, which was approved unanimously in April, 2015 by the Newark Landmarks and Historic Preservation Commission. The ordinance stated in part that "the Municipal Council has determined…that the relative benefits of this project outweigh any costs associated with this tax exemption and that without the tax abatement granted herein, the project would not be undertaken."
Mann told Jersey Digs that upon completion of the project, "the corner of E. Park and Mulberry becomes welcoming instead of what is now a dead corner".
The site sits across the street from the headquarters of Public Service Enterprise Group and a parking garage, and although it is within close walking distance of Newark Penn Station and the merchants along Broad Street, the upper Mulberry Street corridor has had no residential or retail presence for decades until now.
This announcement comes as construction is underway on two other major projects that are just yards away. Ground was broken earlier this fall on the One Theatre Square project around the corner, and the former Carlton Hotel building a few doors down the street from the 40 East Park project is being converted into a TRYP by Wyndham hotel, showing a revitalization of this long underutilized part of Downtown.