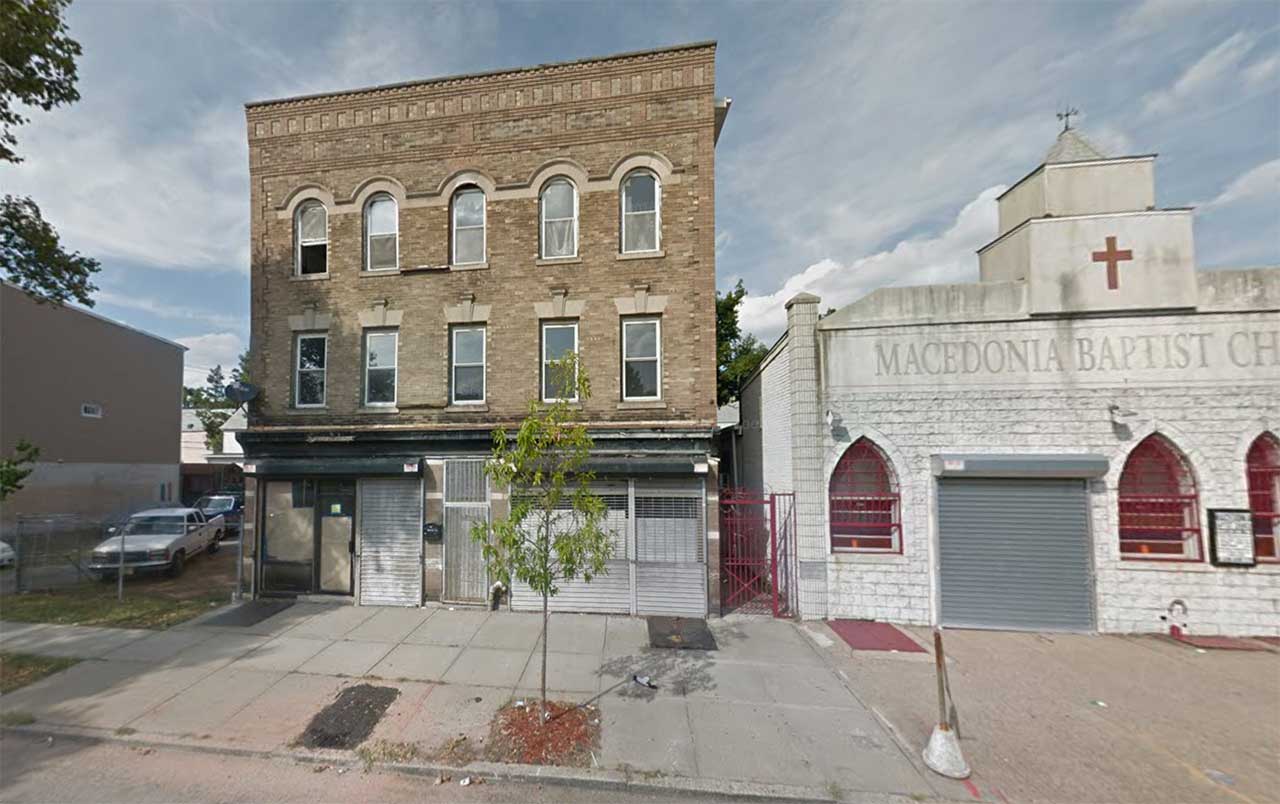 The three-story structure at 509-511 South Orange Avenue, between South 18th Street and South 19th Street in the 'number blocks' section of the West Ward, is becoming the 'Gallery Lofts' community. Property owner Laura Bonas Palmer told Jersey Digs that construction began last summer on a project to develop four two-bedroom lofts on the building's upper two floors. The lofts will be located atop a street-level art gallery and a mailbox services store.
"We relocated to Newark from Brooklyn over 12 years ago with the hope of investing in and being a part of the revitalization of Newark," Palmer explained, adding that "Newark is an architectural oasis which allows us to focus on smaller historic brownstones and properties with brownstone-like characteristics."
When completed, according to Palmer, the lofts will contain high ceilings, linen closets, hardwood flooring, granite counters, stainless steel appliances, exposed brick, faux fireplaces, and pantries. Funding for the development, which was designed by Anthony Kiiru of Bloomfield-based 2Ki Architects, LLC, is reportedly being provided by New Jersey Community Capital.
"Every detail for the project has been meticulously planned," said Palmer, citing the landscaping in front and behind the building, the hallway decor, the incorporation of old fireplaces, and inclusion of the surrounding community in the plans.
The 1,400 square foot art gallery at Gallery Lofts will host monthly events at night for Newark high school students and an art club for young children in the community. It will also be available for event rentals.
This brick building, located next door to the Macedonia Baptist Church, previously contained Elite Bail Bonds and Mail Boxes Services, Inc. It is located within a few blocks of the West Side Campus of Newark Public Schools, which is home to Newark Early College and Newark Vocational, West Side Park, several historic cemeteries, and the former Pabst Blue Ribbon Brewery site, which could soon be home to a regional polytrauma center and a hotel. The area, located near the border of East Orange and Irvington, is served by Coach USA's Bus 31 to Newark Penn Station, South Orange, Maplewood, and the Livingston Mall.
"We believe the neighborhood has a lot of potential and we're hoping to inspire others to continue the revitalization of South Orange Avenue," Palmer said, who feels that "it won't be long before South Orange Avenue starts to feel more like Main Street again."
The project is expected to be completed in the early summer of this year.