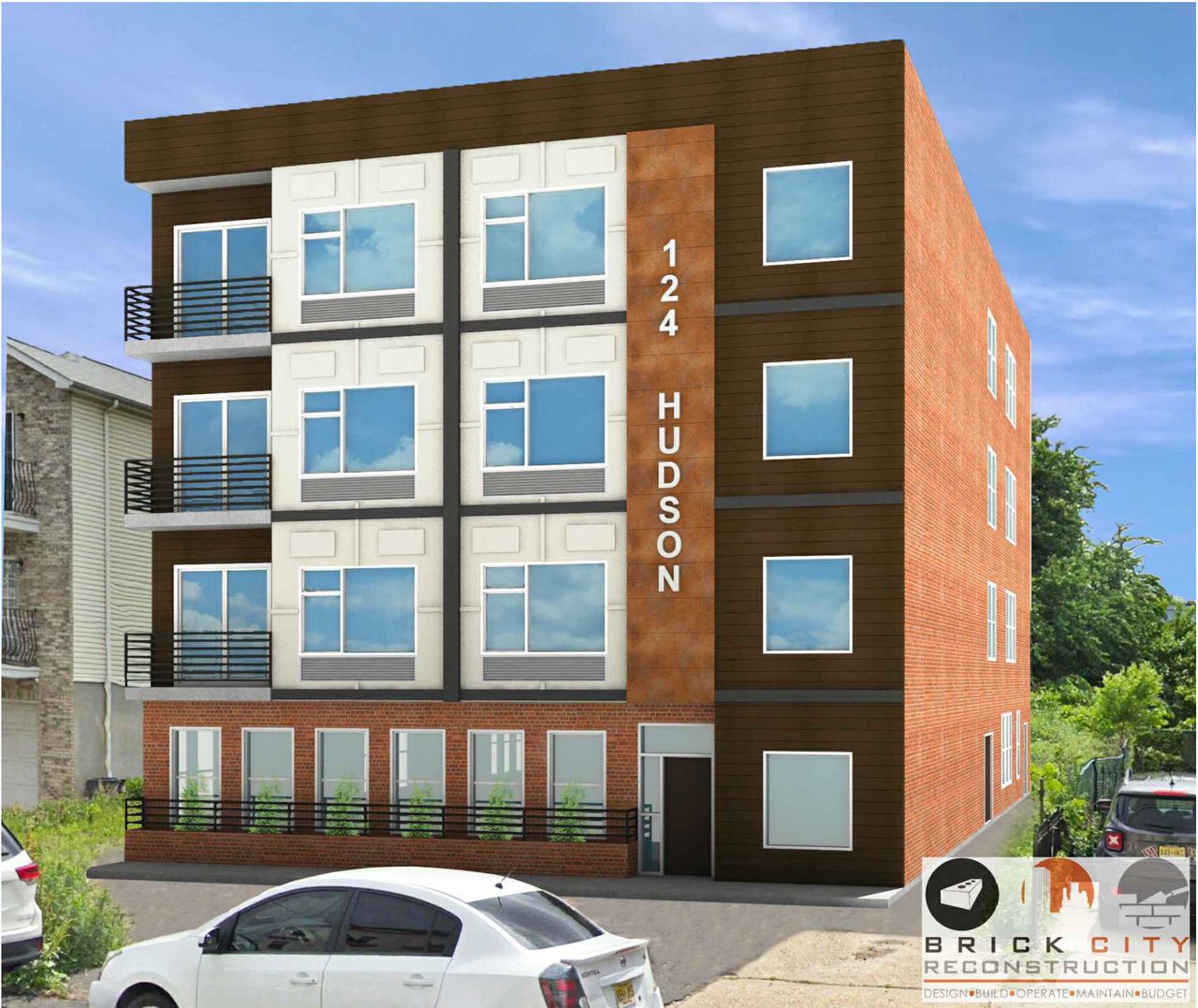 A new four-story building could be in store for a neighborhood in Newark's Central Ward.
The proposed development is envisioned for 124 and 126 Hudson Street, two adjacent tracts between New and Bond streets.
Documents recently released by the City of Newark indicate that the plans for this site date back to 2019, but according to a notice of hearing, a request for preliminary and final site plan approval with multiple variances is expected to go before the Newark Zoning Board of Adjustment during a Zoom meeting on Thursday, April 29, at 6:00 p.m.
The notice says that the building is slated to include three studios, six one-bedroom units, and seven two-bedroom units. Parking would not be provided, according to developer Brick City Capital, LLC's application.
Municipal tax filings list Brick City Capital, LLC as the owner of both properties, which are located near the Norfolk Street stop on the Newark Light Rail.
Newark has seen numerous multi-family development proposals in recent years, but unlike in Jersey City, Bayonne, and Weehawken, relatively few have been for neighborhoods outside of Downtown Newark that are within close walking distance of light rail stations.
This can likely be attributed at least in part to the prevalence of one-, two-, and three-family houses and the lack of sizable vacant lots near many stops on the Newark Light Rail, particularly in the North Ward. Additionally, four stations are bordered to the east by Branch Brook Park, which in turn is largely bordered on the other side by the Forest Hill neighborhood of historic homes.
Note to readers: The dates that applications are scheduled to be heard by the Newark Zoning Board of Adjustment and other commissions are subject to change.