One of the most beloved institutions of the Mile Square City commenced its overhaul last week and Jersey Digs has learned some exclusive new information about the latest eatery that's coming to Hoboken's main road.
Back in October, we first broke the news about a restaurant signing a lease to take over the former home of Maxwell's at 1039 Washington Street. Gabi Lombardi, who has owned and managed Sorellina Italian Kitchen for the last four years, was revealed to be behind the endeavor and construction has officially started at the property.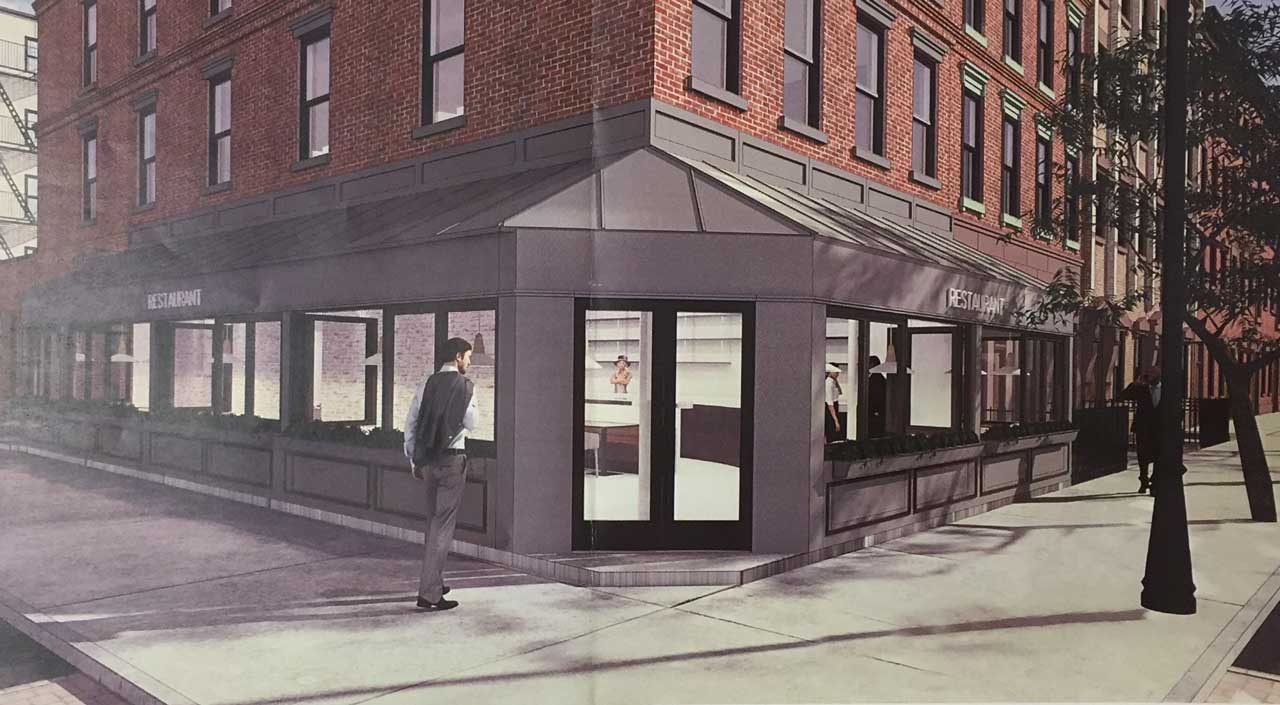 The overhaul of the 3,565-square-foot space was designed by local firm Nastasi Architects and will alter the aesthetic of the space a bit. The trademark blue of Maxwell's exterior will be replaced with a gray color while a series of bi-folding windows will be installed in an effort to offer diners a more open-air experience during the warmer months.
Planters will be added at the windowsill height and a complete repainting and re-detailing of the storefront is in the works. The darker look of Maxwell's inside will be brightened up a bit under the plans, as interior brick will be painted from its current dark hues to white.
In terms of the type of cuisine to be offered at the eatery, testimony from two meetings of the city's Historic Preservation Commission late last year revealed that an upscale seafood concept with Italian emphasis is coming to the restaurant. A source had previously disclosed to Jersey Digs that the restaurant would be called Lombardi Bistro, but testimony revealed that a name for the restaurant hasn't yet been finalized.
The as-yet-unnamed bistro will feature two separate bars and Maxwell's old wood beer drinking bar will be replaced with a raw bar. It appears live music won't be a major part of the restaurant's plans; the former music performance space of Maxwell's is slated to become a small lounge area under plans that were approved by the city's Historic Preservation Commission at their December 9 meeting.
The future bistro will seat about 100 and include a small outdoor cafe section along the 11th Street side of the building. Lombardi told the committee that the restaurant will be food-and-wine-focused and sport a drink menu of specialty cocktails. Just two TVs will adorn the bistro's walls, a reality that the committee seemed to welcome in a city filled with plenty of sports bars.
Interior demolition work is underway at the property, but it remains to be seen when the upcoming bistro at Maxwell's former home will open for business.