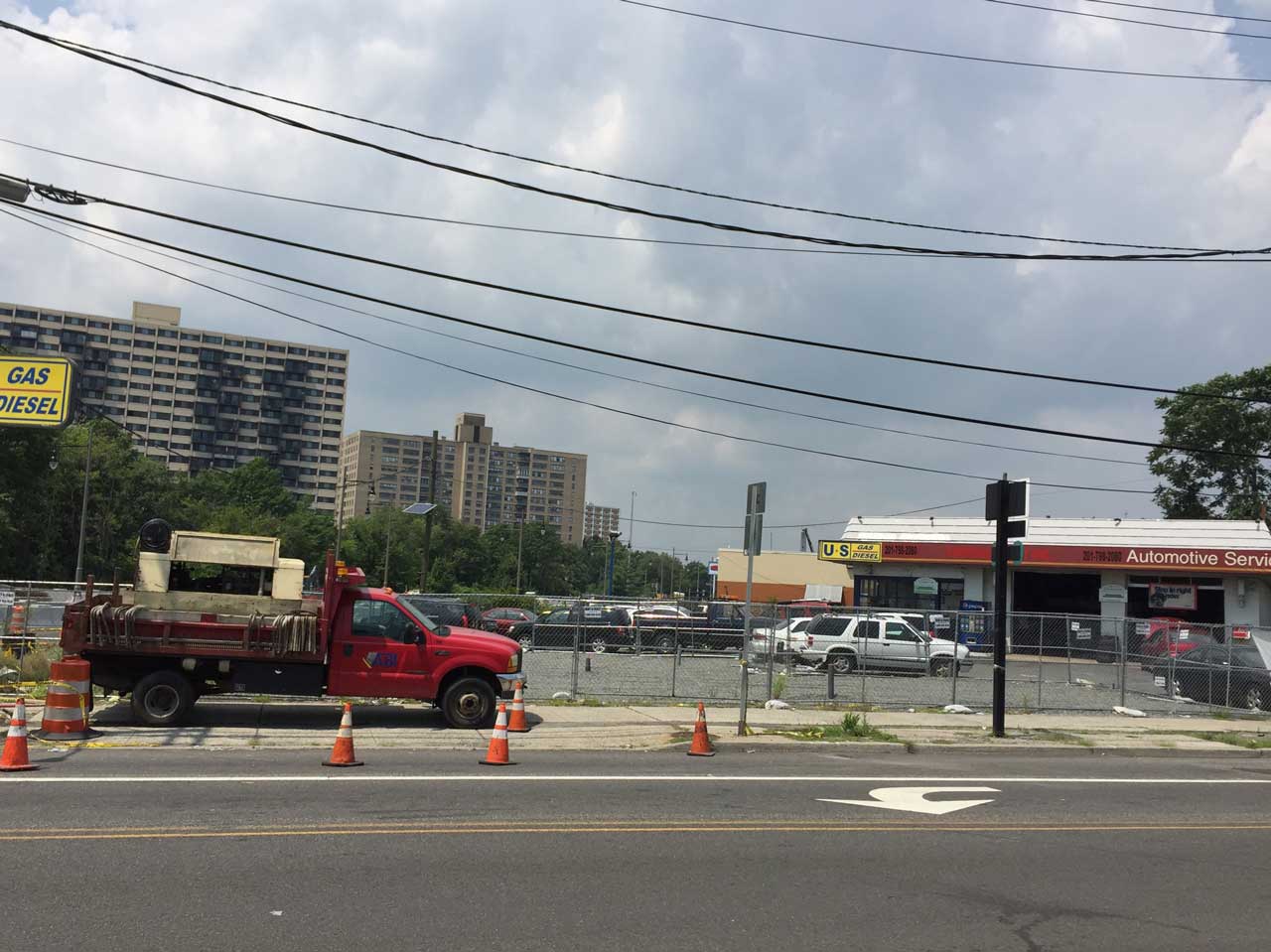 Central Avenue is one of Jersey City's most prominent retail corridors, but a less traveled section of the street appears to be getting a 7-Eleven convenience store that city officials have already approved.
Earlier this year, construction commenced at 41 Central Avenue, a property right on the corner of heavily-traveled Route 139. The 0.3-acre site is owned by Davanne Realty Company, and they swiftly began removing gas pumps that were present on the land.
Davanne Realty then went before the city's zoning board on July 19 seeking a "d" variance for use at the property, which would allow them to construct a proposed 7-Eleven at the site. The board unanimously approved the application, which paves the way for the company to start rebuilding their store from scratch.
It's unclear if a full remediation has taken place at the land, but no sign is currently posted about any ongoing investigations. 7-Eleven thus far has not returned a request for comment regarding the construction timeline for their Central Avenue store.
7-Eleven currently has five locations within Jersey City; one along JFK Boulevard just south of Communipaw Avenue, another at 3080 JFK Boulevard in a Shell gas station, a Downtown spot on 14th Street near the Holland Tunnel, a 33 Journal Square Plaza outpost, and a Tonnelle Avenue location near the city's western border. Their latest Central Avenue spot is just five blocks from Reservoir #3 and abuts a major road that feeds into the Holland Tunnel.