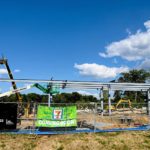 The construction of a new 7-Eleven convenience store is underway in Hanover, New Jersey.
A location of the international convenience store chain could open on Franklin Avenue in Newark.
A defunct gas station could soon serve as a home for the convenience store, which will be rebuilt from the ground up.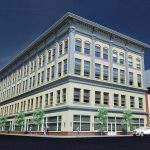 Over the last decade, the number of 7-Eleven locations in Essex County has exploded. Now, the chain is planning to open in Newark's upcoming William Flats project.