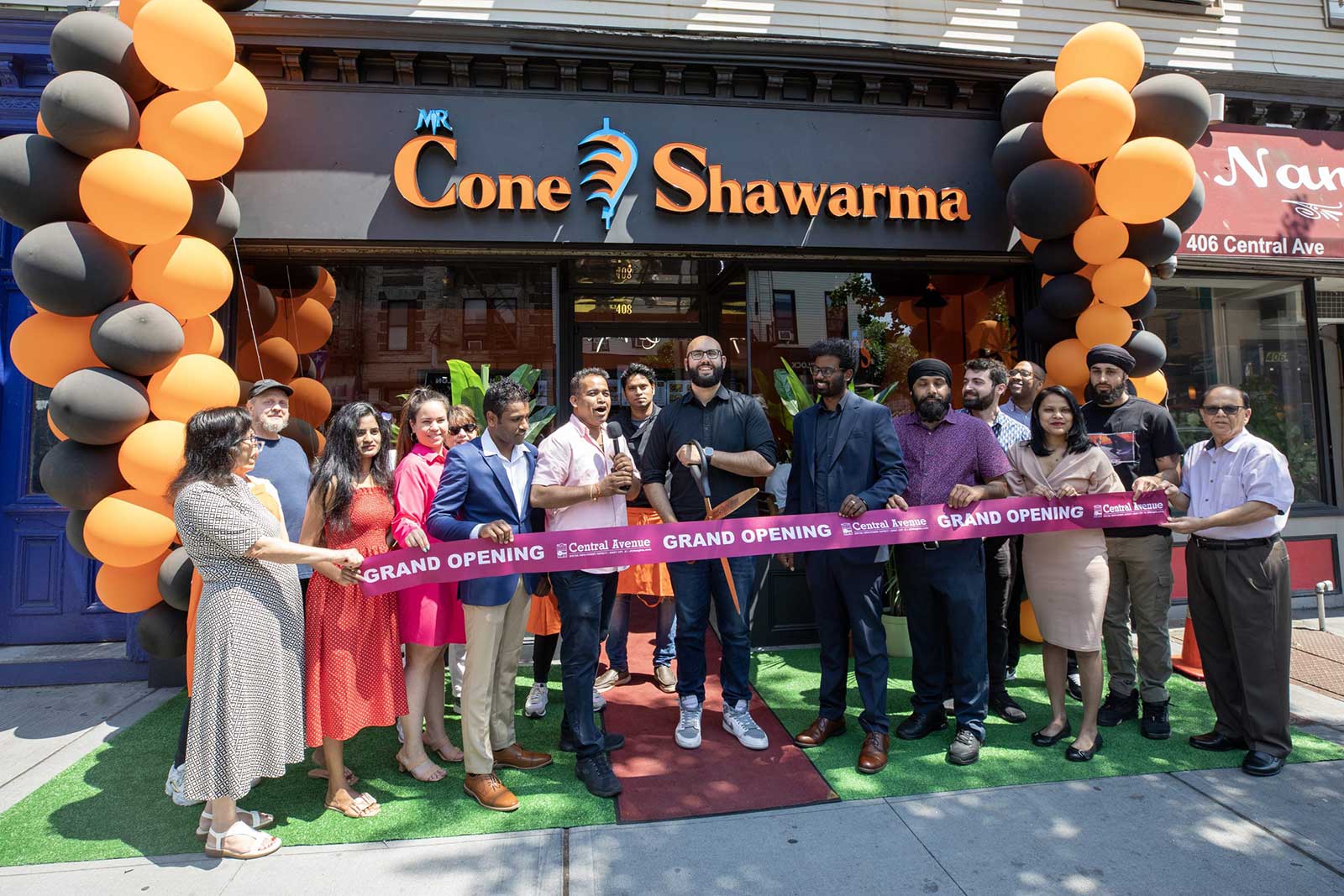 A Mediterranean restaurant that claims to be the only spot in America offering shawarma in a unique homemade "cone" is now open as Mr. Cone Shawarma is the latest business to launch in The Heights, Jersey City.
Jersey City Mayor Steven Fulop and Councilman Yousef Saleh joined the ownership of Mr. Cone Shawarma for the special occasion. The restaurant, situated at 408 Central Avenue, features an open kitchen concept that allows diners to peek at the preparation process behind their dishes.
Mr. Cone focuses on shawarma in their homemade cones or rolls. Other signature dishes include a chicken souvlaki skewer platter with flavored rice, bread, tzatziki, and pickled veggies.
Several rice bowls and salads adorn the menu, as do unique milkshake varieties including a dates and sapodilla flavor, an avocado shake, or an alphonso mango variety. Mr. Cone Shawarma is now open daily from 11:30 a.m. to 9:30 p.m. and can be followed on Instagram at the handle @mr_cone_shawarma.