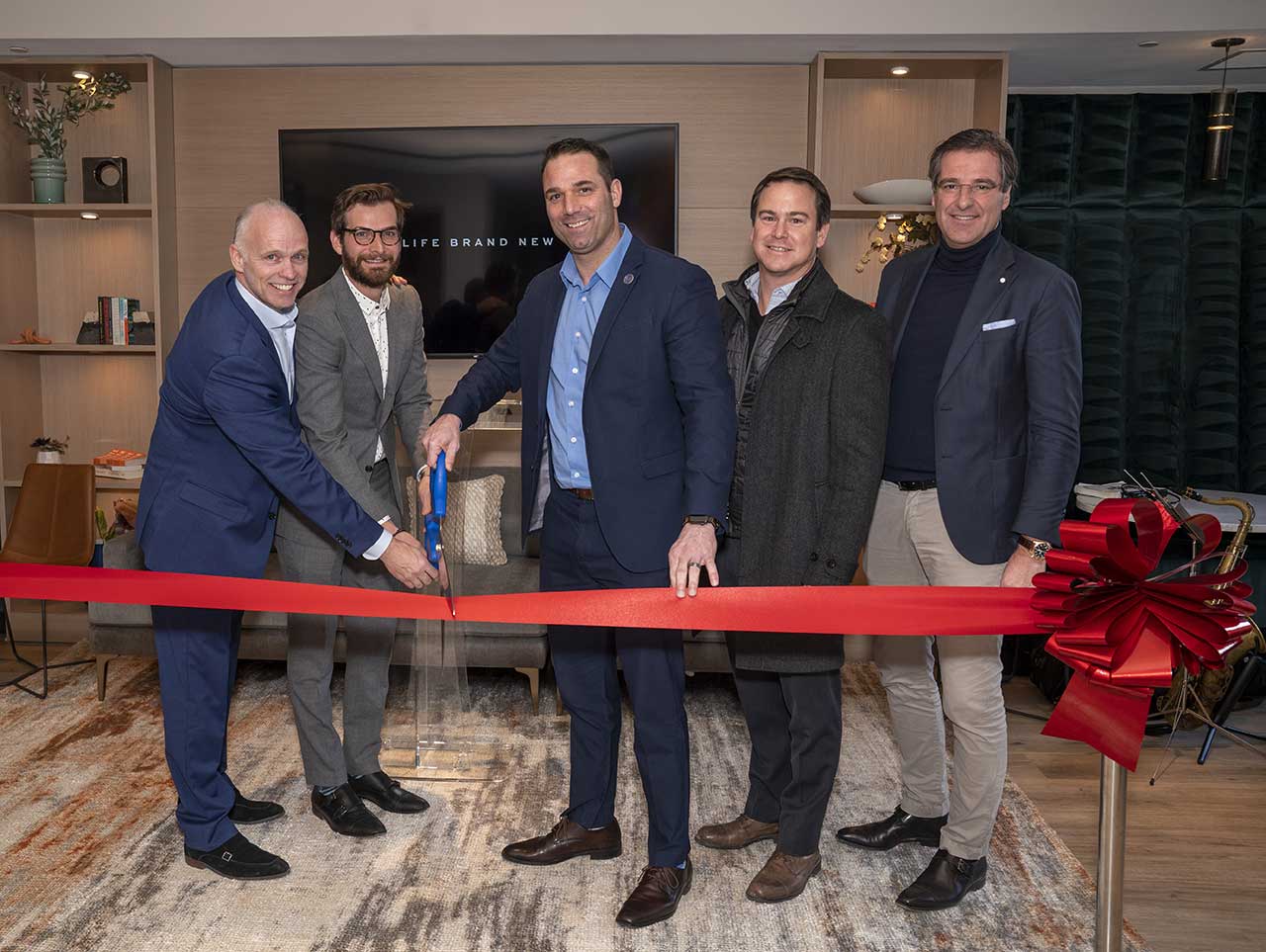 Rahway's downtown district took a step forward last month when Mayor Raymond Giacobbe joined principals from joint-venture developers Fields Grade and The Slokker Group to formally open The Mint.
The new five-story luxury apartment building offers 116 luxury rental units, featuring a combination of studios, one- and two-bedroom units. Located at 81 Monroe Street, The Mint is within walking distance of the New Jersey Transit Rahway Junction station and 20 minutes from New York City.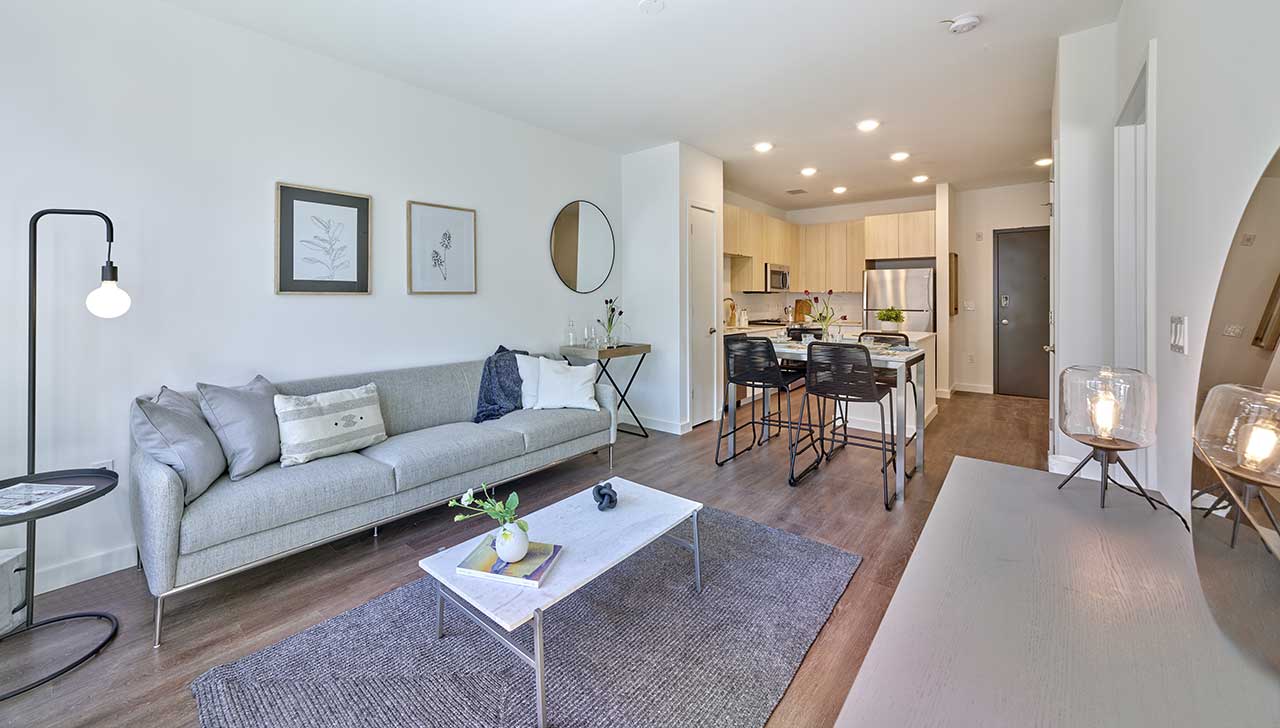 The opening is a milestone for downtown Rahway's transition into a dynamic residential, business, dining and cultural center.
"The City of Rahway is excited to welcome The Mint Rahway and its renters – our new Rahway residents – to our city," said Mayor Giacobbe. "We look forward to being able to share with our new residents everything that makes Rahway unique, from our galleries, eateries and nightlife, to various events that take place in our downtown throughout the year. With easy commuting to and from NYC and a booming downtown, Rahway is the perfect place to call home."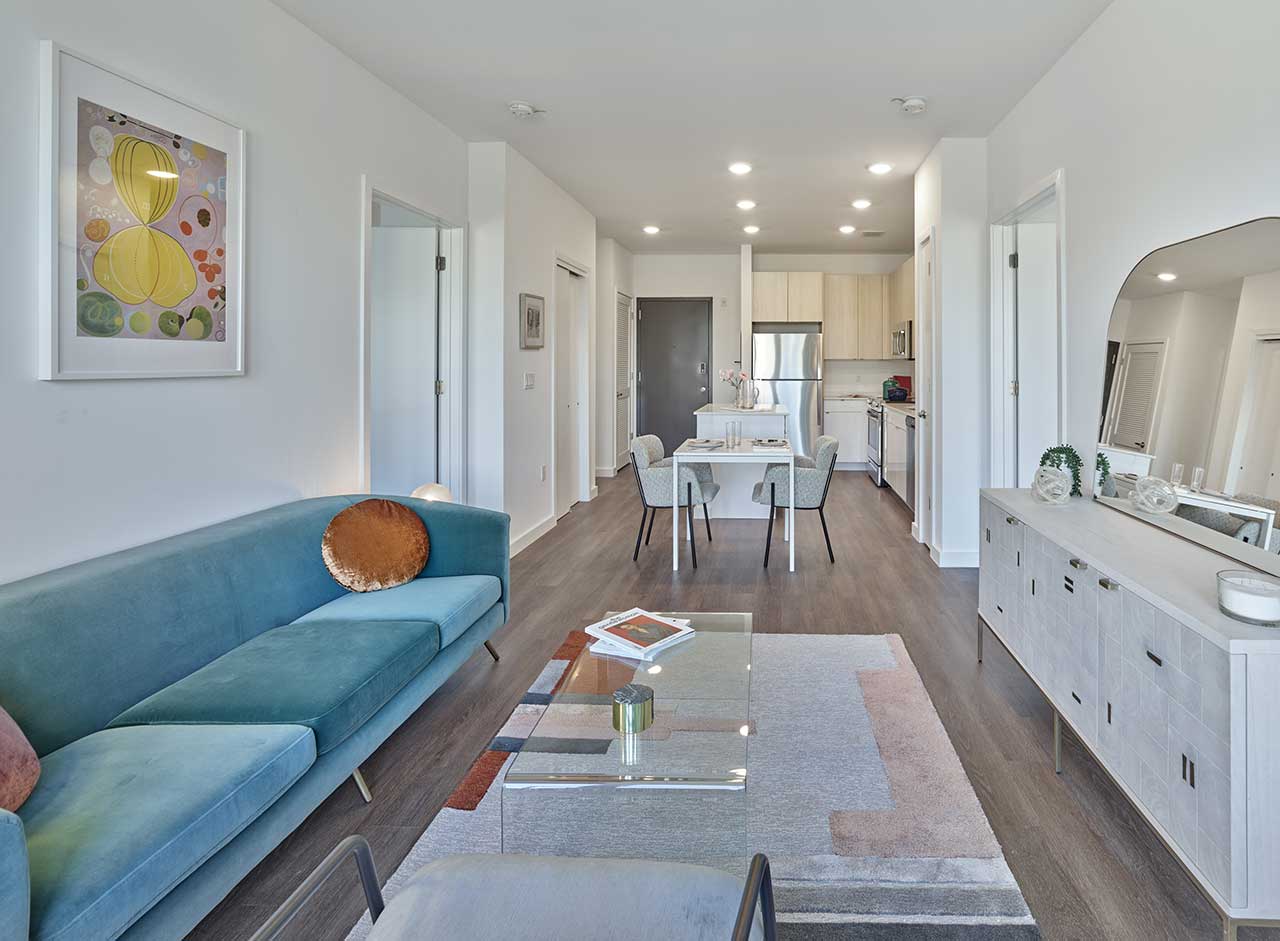 The Mint was designed by architect Minno & Wasko and includes a unique, multi-toned black and glass exterior. Amenities include a fitness center, clubroom, covered parking, and a landscaped deck with a swimming pool. The building also includes 6,000 square feet of street-level retail space.
The Marketing Directors have been tapped as the marketing and leasing agent for the building and will offer an on-site leasing center.
"Rahway's appeal as a desirable residential destination with an urban-suburban character has grown over the years, and we're excited to add a new modern residential building to the mix that complements its array of shops, restaurants, entertainment and arts venues, parks and public transportation," said Nils Berten, VP USA of The Slokker Group. "The Mint will be a transit-oriented community in every sense of the term, with a location a short walk from New Jersey Transit service on both the Northeast Corridor and North Jersey Coast routes. The building is also just steps from bustling Main Street. We're thrilled to open the doors to The Mint and look forward to welcoming our first residents."
Initial monthly rents start at $1,545, with one month free on a 13-month lease, according to The Marketing Directors. Immediate occupancy is available.
Related: