Fresh off completing their 1450 Hudson Street project, Toll Brothers has taken steps towards finishing up their Maxwell Place development with another high-end mixed-use building plus a public green space that should essentially complete development in the uptown Hoboken neighborhood.
The massive Maxwell Place, currently 755 total units, was initially approved by officials back in 2003. Three of the buildings, plus Maxwell Place Park, have already been constructed on the land. A parking lot at the intersection of 11th Street and Maxwell Lane will soon be home to what Toll Brothers has dubbed "Building D," which was individually approved back in 2008.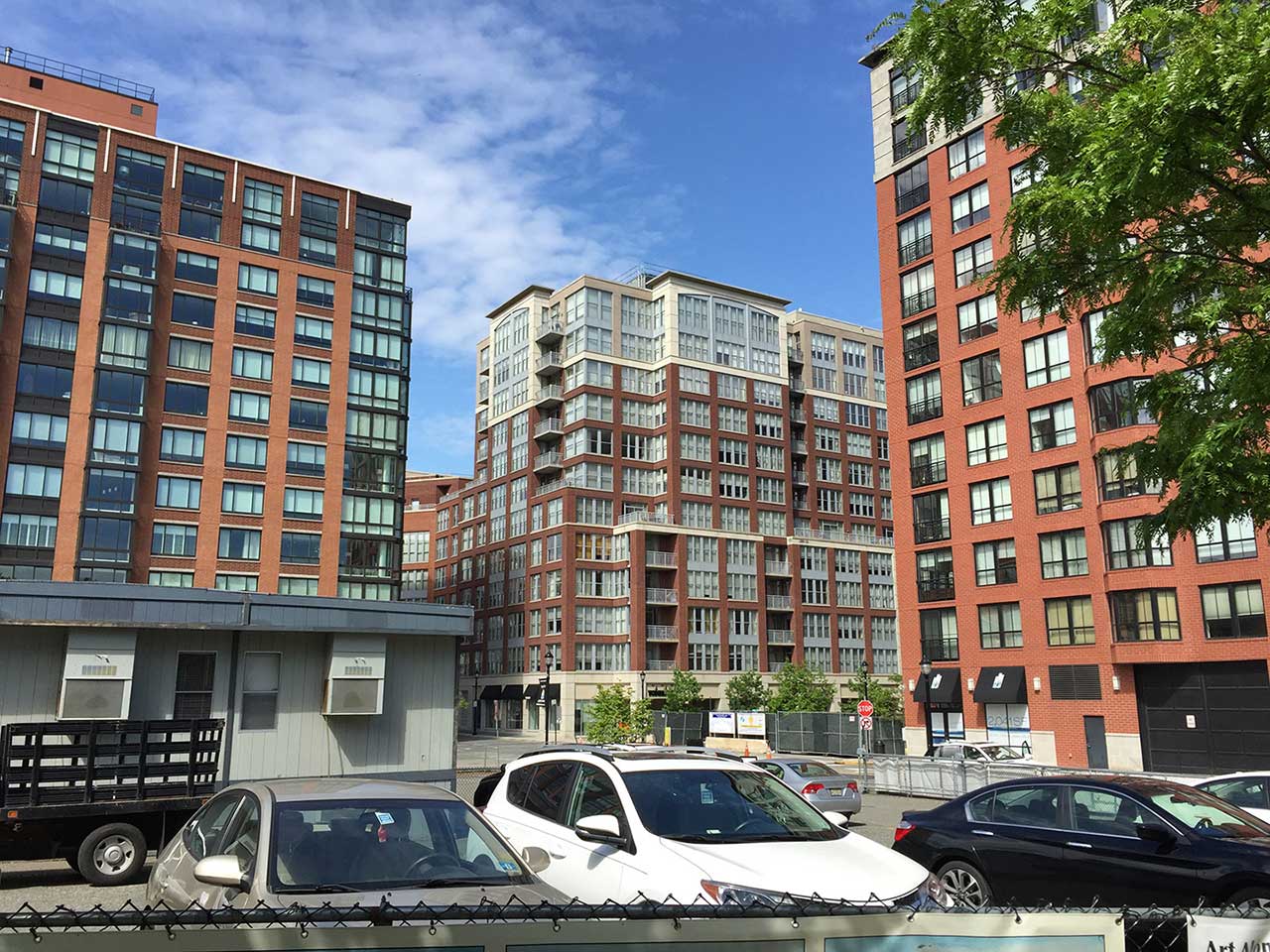 Changes to those initial plans were signed off on by the city's Planning Board last week via an application for 1018-28 Maxwell Lane. The revised version of the project, designed by New York-based SLCE Architects, will lower its height from 13 stories to 12 and downsize the unit count from 76 to 58. But the final phase of the development will feature a whopping 129,937 square feet of retail space spread out over the property's first seven floors.
In terms of the streetscape, there will be a ground floor storefront on the corner of 11th and Hudson that will run 5,095-square feet and another 2,385-square foot retail spot at the intersection of 11th Street and Maxwell Lane. The rest of the retail space will be accessed via a commercial lobby on 11th Street. The final development will also include 58 parking spaces for residents and 313 commercial ones.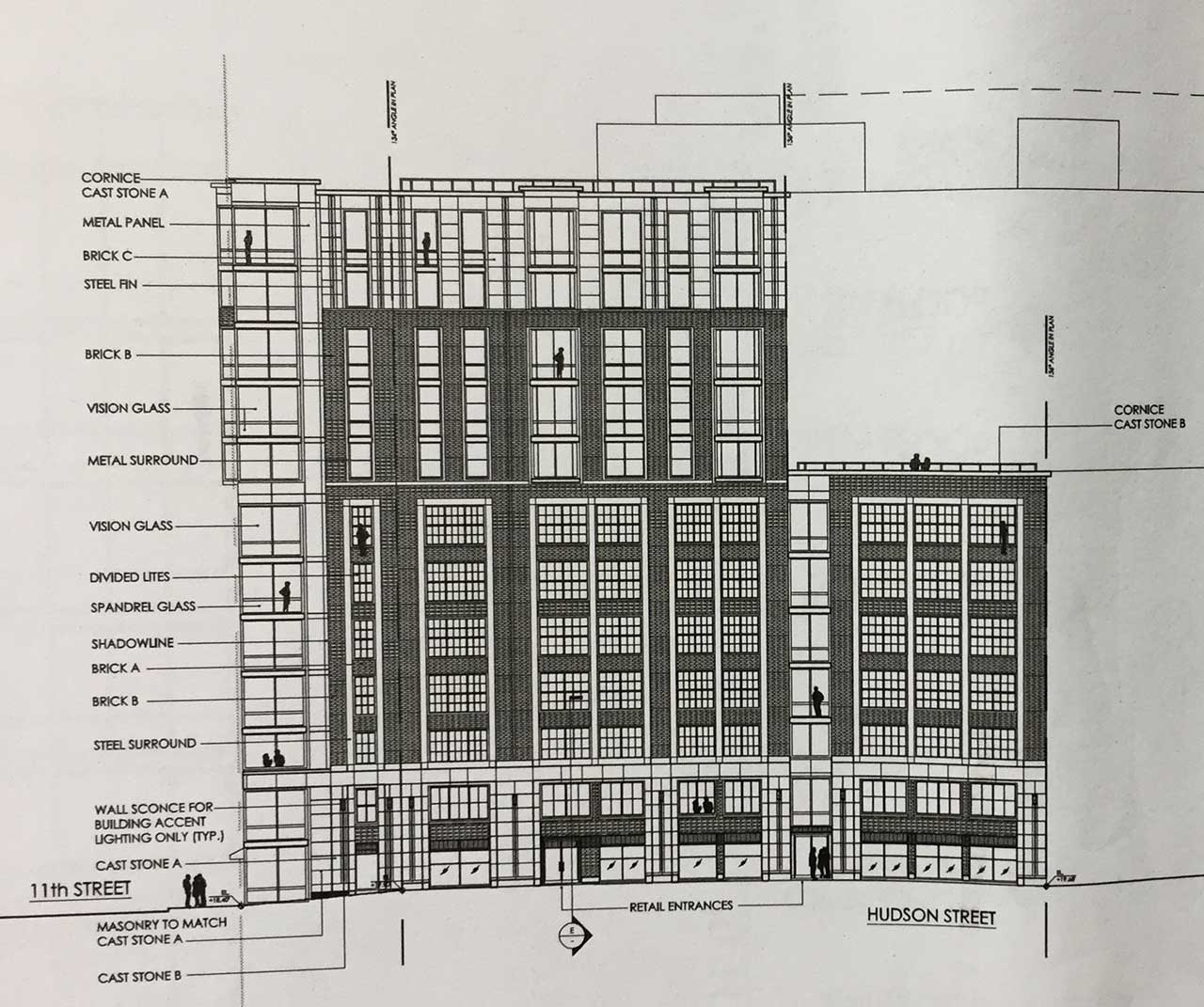 Floors eight through twelve in the building will house the residential units, which will include studios, one, two and three-bedroom condos. Eight of the top floor units will have private terraces, while the rest of the roof will have a common terrace, two cooling towers, plus an almost 6,000-square foot green roof system.
While the building's tallest section will rise 12 stories, a tiered design will result in a portion of the property only rising eight stories, which allows an outdoor pool to be included on the eighth floor. It will feature an overlook terrace, a fire pit, and a sun deck. Additional amenities in the building include a children's playroom and resident fitness center on the first floor.
While Toll did not have official renderings available for the project yet, their application states the building will utilize cast stone, brick, and corner glass elements "consistent with the existing buildings in Maxwell Place." A pocket park of just under 4,000 square feet will also be constructed behind the building next to Maxwell Lane right where the road dead ends.
A representative for Rubenstein, who are running media relations for the project, says construction of the final Maxwell Place building is slated to start near the end of 2017.