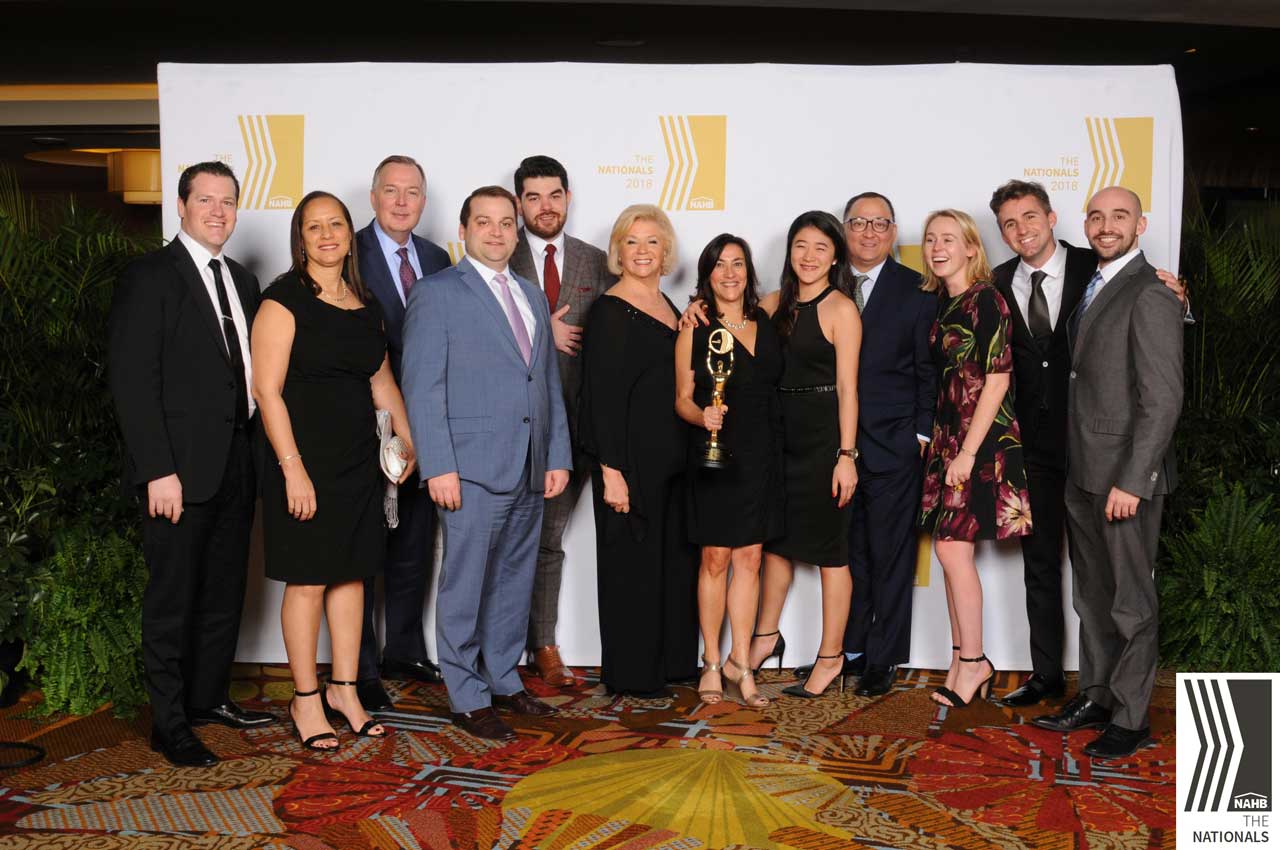 Fresh off the heels of the #FakeNewsAwards, here's some news about awards that's anything but fake.
The Marketing Directors won seven awards at NAHB's 2018 awards ceremony, "The Nationals℠." The property sales and marketing heavy hitters, whose projects are often featured in our coverage, won Team of the Year awards for Trump Bay Street and KRE's Journal Squared.
This marks the tenth straight year that The Marketing Directors — whose portfolio also includes communities like House 39, The Eugene, and 50 West — have been honored at the ceremony.
House 39 and The Eugene won gold and silver awards, respectively, in the Best Website for a Community category and silver awards for Best Brochure for a Community. 50 West also won the silver award for Best Direct Mail Program.
Martin Brady and Brandon Ochs also received silver awards for Sales Manager and Sales Professional of the Year, respectively.
Congratulations to our friends at The Marketing Directors! Now that's a memo worth releasing.