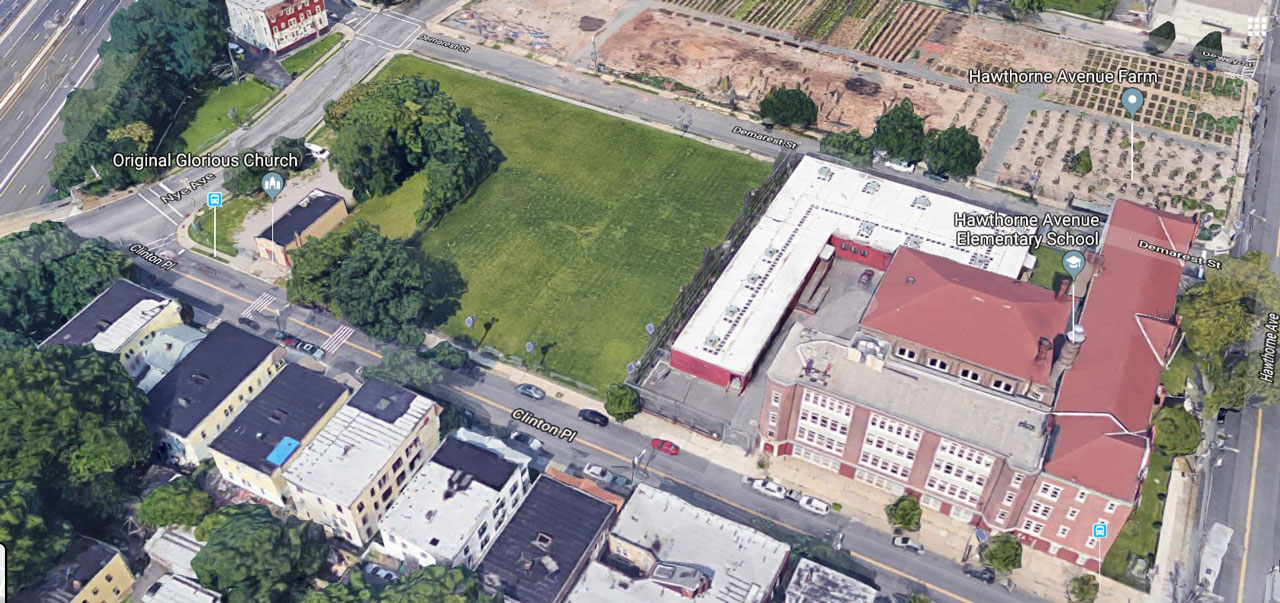 Over a dozen state-owned vacant lots in Newark that were once expected to be converted into a new campus for a local high school might instead become the site of an early learning center for some of the city's youngest students.
The Maher Charitable Foundation, based in suburban Florham Park, has filed an application with City Hall that calls for constructing a large preschool on Clinton Place and Demarest Street in the South Ward. The proposed facility would include 16 classrooms, office space, conference rooms, and community meeting spaces, according to a public notice that was issued in July.
The organization is associated with another non-profit called Pre-K Our Way, which advertised extensively in recent years for additional funding for public early childhood education in New Jersey. Brian Maher, an heir to the Maher Terminals fortune and the chair of Pre-K Our Way, was also involved in the development of the Ironbound Early Learning Center.
A statement issued in May by Dresdner Robin referred to the South Ward project as the Clinton Hill Early Learning Center, mentioning that it "will transform a long-vacant site into a vibrant early learning facility with space for community use" and replace a nearby temporary preschool that was created out of 10 modular trailer units.
The foundation has applied for Preliminary and Final Site Plan approval from the Newark Zoning Board of Adjustment with variances such as use, front yard setback, and lot coverage in order to move the early learning center project forward. A hearing on the matter has been scheduled for Thursday, August 8, at 7:00 p.m. at City Hall.
The site in question includes 133-155, 157-159, 161, and 163-165 Clinton Place along with neighboring 22-24, 26, 28-30, 32-34, 36, 38-40, and 42-46 Demarest Street. Like several other properties in this area, city tax records show that these tracts, located between Hawthorne and Nye Avenues south of Hawthorne Avenue Elementary School, are owned by the New Jersey Schools Development Authority (SDA).
The premises were acquired by the SDA beginning over 15 years ago in order to construct a new campus for Newark's University High School, according to records posted by NJ Spotlight. The $30.7 million 223,000-square-foot project was expected to serve 900 to 1,200 high school students. However, despite the demolition of dozens of homes to make way for the proposed new high school, the building was never constructed.
During the executive session part of an SDA meeting last year, the authority's Board approved a resolution "pertaining to a declaration of surplus property, determination of property value and authorization for transfer of real property formerly associated with the Newark University HS project." Minutes from this year's SDA meetings indicate that the matter has not been discussed in the time since.
Note to readers: The dates that applications are scheduled to be heard by the Newark Zoning Board of Adjustment and other commissions are subject to change.
Related: