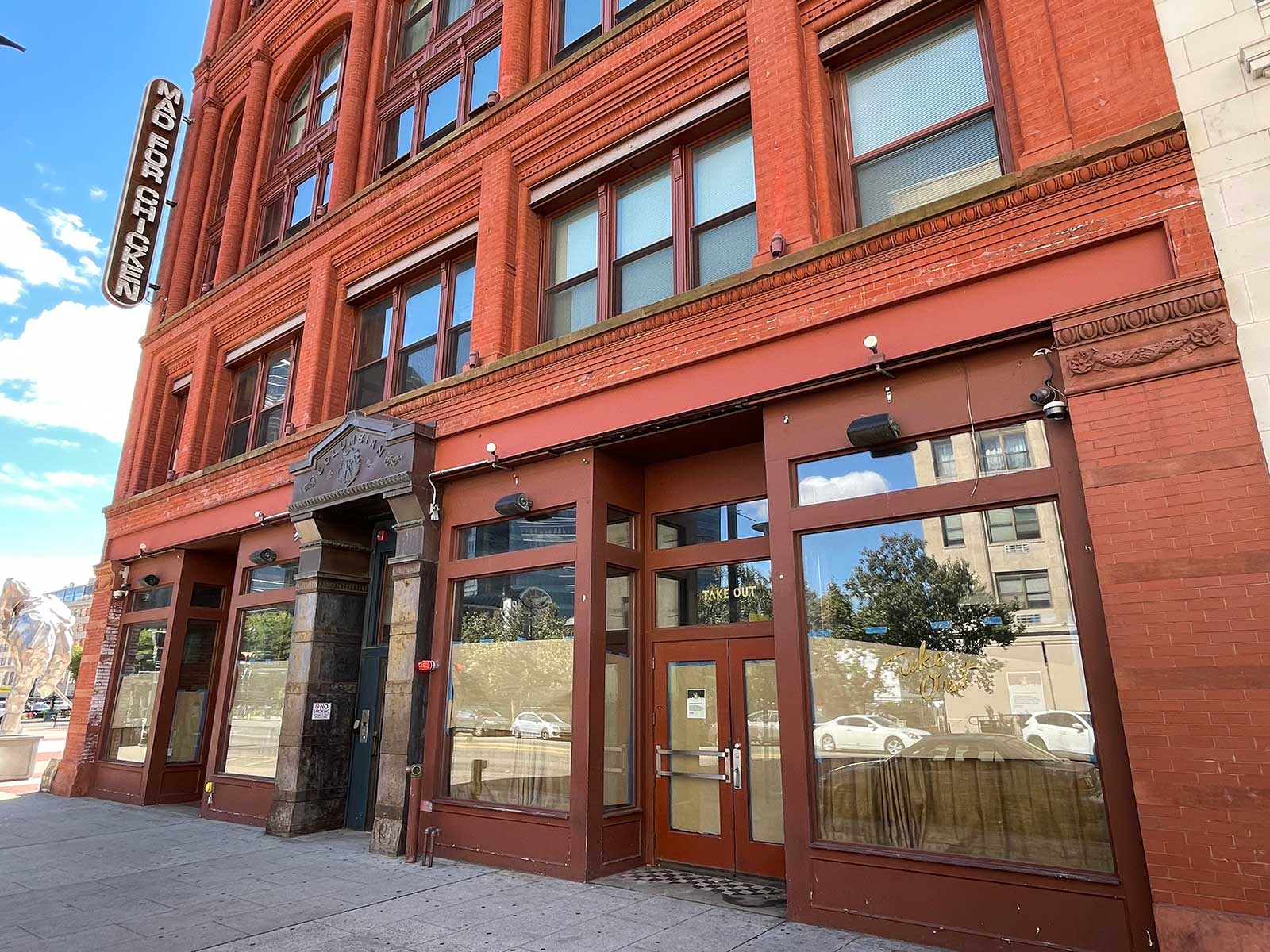 A prominent "restaurant row" along Newark's Downtown will be getting a new eatery as a business called Mad For Chicken is about to reactivate a space that has been dark since the start of the COVID-19 pandemic.
An illuminated sign went up last week at 221 Market Street trumpeting the arrival of what the restaurant calls "chicken you will never forget." The company is taking over a storefront just a block from the Prudential Center that formerly housed Dinosaur BBQ, which closed over two years ago.
Best known for their signature soy garlic chicken and unique Korean-inspired dishes, Mad For Chicken was established in 2005 by businessman Sean Cho. Their initial location opened at 157-18 Northern Boulevard in the Queens neighborhood of Flushing and they have expanded significantly since, launching a franchise system back in 2020.
Renovations have already begun at the Market Street location of Mad For Chicken, who focus on rustic designs and a comfortable ambiance throughout their interiors. Their signature chicken is made with a thin layer of flour, double-fried, and then individually hand-brushed with a secret sauce that blends soy, garlic, and various fruits.
Chicken varieties include wings, drumsticks, boneless breast, or combination platers, while the rest of the restaurant's menu features an eclectic mix of Korean-inspired hot stone rice bowls, kimchi fries, bulgogi mac and cheeses, chicken tortilla soup, clam chowder, or a kimchi quesadilla.
Select Mad for Chicken locations sport a drink menu featuring craft cocktails alongside a diverse selection of beers on tap. The 221 Market Street space has an existing liquor license that was utilized by Dinosaur BBQ that does not appear to have been transferred, but an inquiry we placed to Mad for Chicken seeking confirmation of drinks at the Newark location has not been answered.
It remains to be seen if Mad For Chicken's daily happy hour makes the trip over to Newark and a timeline for opening along Market Street has not been announced. Most of the restaurant's locations are open from noon until 9 p.m. daily and those hoping for a more formal unveiling in Newark can follow the brand on Instagram at the handle @madforchickenusa.
Mad For Chicken will be joining other restaurants that have sprouted up in the area since the opening of Prudential Center. Redd's Biergarten, Chipotle, Bar Vanquish, Novelty Burger, and Mercado Tomato Pie are all clustered together along Market Street, while adjacent Edison Place is home to the Loft Life Venue, American Whiskey, and the Taj Lounge 973 inside the former P.J. Ryan's space.