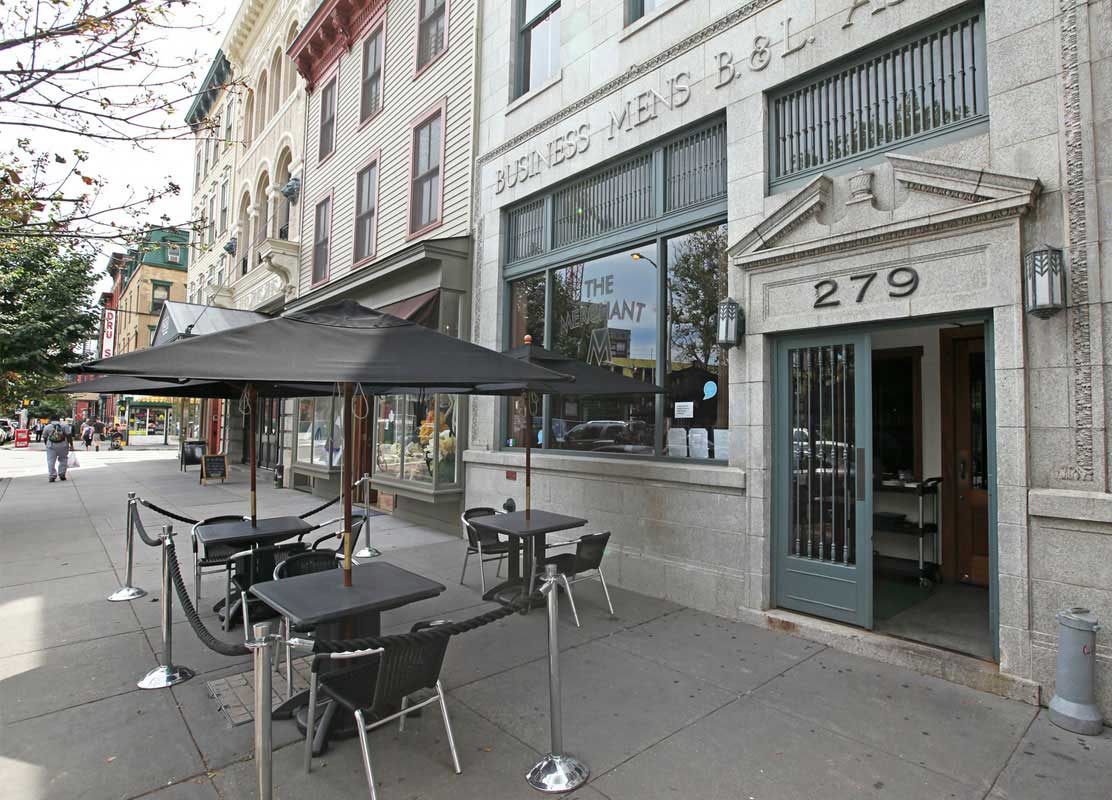 After gastropub Park & Sixth permanently closed down in September, one of the more prominent restaurant spaces in Downtown Jersey City has remained darkened. But now, a family with loads of experience cooking up Italian cuisine has officially signed on to open their second eatery and bring Grove Street another culinary option.
The property is owned by local developer Silverman, and the company announced late last night that a new concept called Luna Restaurant & Bar will be opening soon at the space. The venture will be headed by the Muscio family, who have run Paisano's in Rutherford since 1989.
According to Silverman's Instagram account, brothers Julian and Justin, along with their father Danny, have signed a long-term lease at the property's first floor. Little else is known about what's in store for Luna Restaurant & Bar, but Paisano's in Downtown Rutherford prides themselves on serving thoughtfully prepared food from both Northern and Southern Italy.
Paisano's menu offers some interesting twists on Italian food including dishes like pear ravioli, a seafood malafemina featuring lobster tail, and an oxtail ragu. For the less adventurous, a more traditional "the classics" section of the menu features selections like chicken rollatini, shrimp scampi, and sole francaise.
Lots of homemade pastas round out the menu and include everything from pappardelle to gnocchi. Gluten free pasta options are featured, but it's unclear how much of the Paisano's menu will be heading south to their Jersey City restaurant.
While Paisano's in Rutherford is a BYOB situation, the upcoming Luna Restaurant & Bar will have a full liquor license. A timeline for the restaurant's opening has yet to be set.