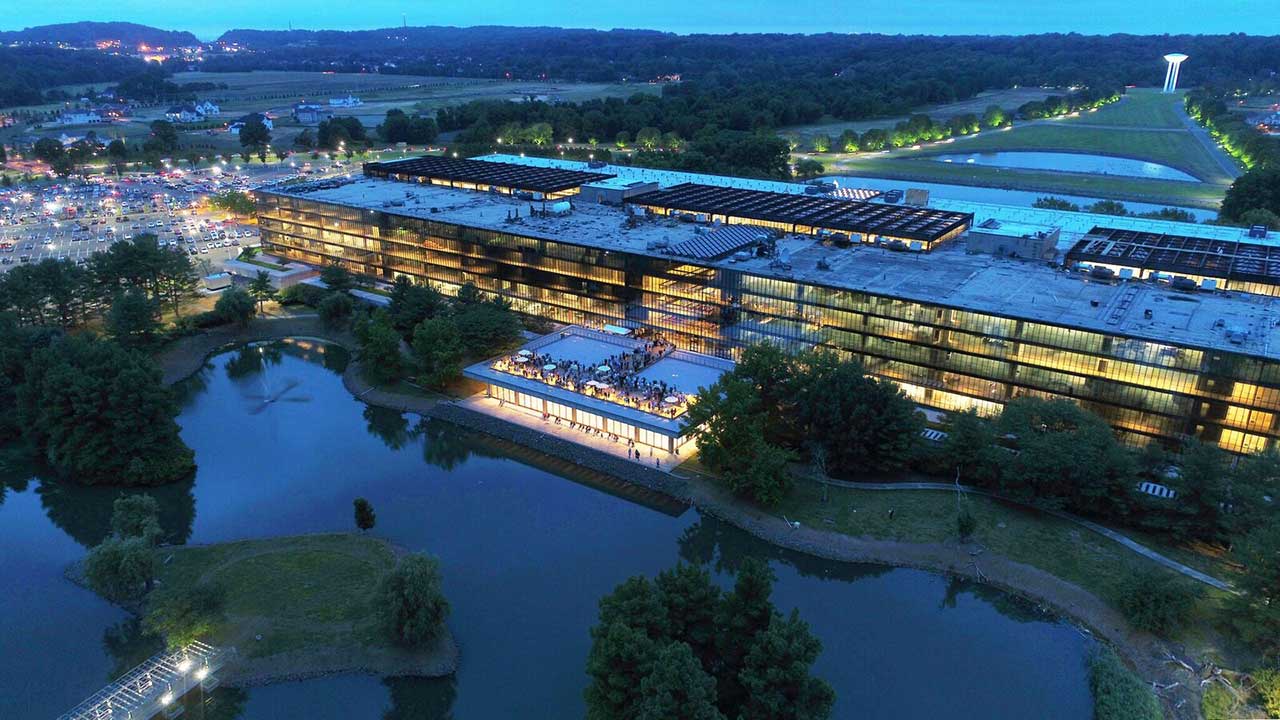 One of the largest adaptive reuse projects in the history of the Garden State has come into its own following a major overhaul, creating a "metroburb" that blends historic features into a bustling modern setting.
The massive Bell Works complex in Holmdel has been an iconic property for many decades. At almost 500 acres, the sprawling complex was a scientific research facility for years and owned successively by giants like Bell Telephone, AT&T, Lucent, and Alcatel.
The property was originally designed by renowned architect Eero Saarinen, whose other noted works include the Gateway Arch in St. Louis. Eight Nobel prize winners worked in the Bell Works building, which was sold in 2013 to a company called Somerset Development.
The stature of Bell Works is lofty; Architectural Digest named the property New Jersey's most iconic building and the complex was listed on the National Register of Historic Places in 2017. The facility has been completely revamped into modern workspaces designed for creative minds that feature a plethora of other amenities.
Among the features of Bell Works is the 18,000-square-foot Holmdel Library and Bell Market, a dining destination that features everything from Corbo & Sons wood-burning pizzeria to Honeybell Bakery to Broadfork greens + grains and Jozu Sushi + Ramen. Bell Works Fresh, a farmers and artisans market, is held in the building every Wednesday from 12 p.m. to 5 p.m.
Paola Zamudio worked on the design that helped breathe new life into the Bell Works building. Owner of NPZ Style and Décor, she acted as lead designer and creative director on the overhaul and recently sat down for an interview with Diagonal Media. Among the topics discussed were Bell Works' energy efficiency efforts and that included replacing glass throughout their main atrium with a material that helps generate electricity.
The full interview with Zamudio can be viewed here.