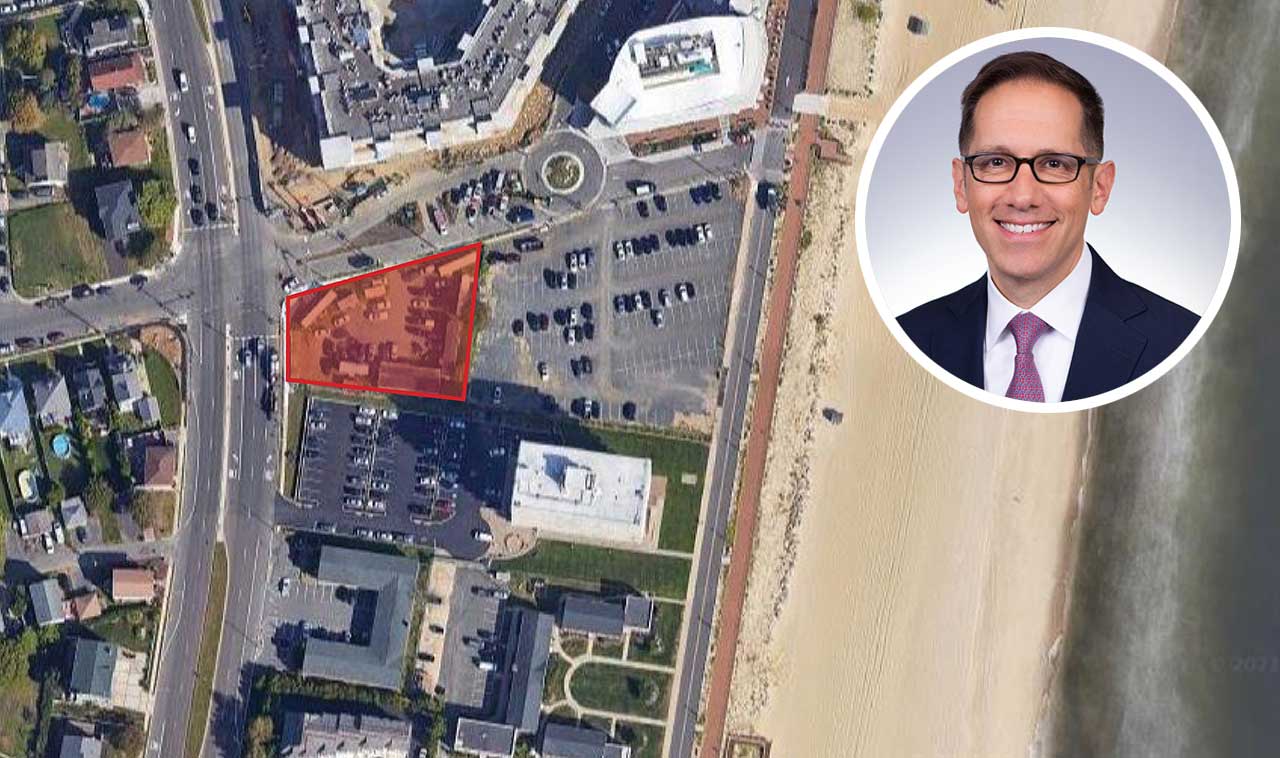 The Kislak Company, Inc. recently announced the off-market sale of 36 Morris Avenue in Long Branch, New Jersey for $1.45 million.
The nearly half-acre property (0.4697-acre) sits at the corner of Ocean Boulevard and Morris Avenue immediately south of The Lofts at Pier Village and is approximately 300 feet west of the Atlantic Ocean. The property is part of the ocean block assemblage adjacent to Pier Village.
The off-market sale was the fourth and final transaction which marks the completion of a four-property 1.8618-acre ocean block assemblage – from Ocean Boulevard along Morris Avenue to Ocean Avenue – for redevelopment. Two of the other blocks, 34 Morris Avenue (0.2765-acre) and 170 Ocean Drive (0.3134-acre), were sold in 2018, while the 176 Ocean Drive block (0.8022-acre) was sold in 2017.
The seller of the land was a private company and their attorney was Michael Benedetto of Ansell Grimm & Aaron PC. The purchaser was PV Motel, LLC, which is an affiliate of Kushner Companies, the real estate organization headquartered in New York City. Kushner is also the owner of Pier Village and the other properties in the assemblage and reportedly has plans to construct an oceanfront hotel on the site. Alan Hammer and Brian Peykar of Brach Eichler LLC were attorneys for the purchaser.
Kislak's chief operating officer Jason Pucci represented both parties in the transaction.
"Since the beginning of our assignment, these properties have been a natural fit for Kushner given their oceanfront location just south of  Pier Village and Kushner's strong presence in Long Branch," said Mr. Pucci. "Over the past 30 years, Kislak has closed more than 70 transactions with Kushner, and we are pleased to assist with their continued expansion in and redevelopment of Long Branch."
Long Branch is located 55 miles south of Manhattan with one hour access by car. It is only 40 minutes from Wall Street via the Sea Streak Ferry that leaves from nearby Highlands. The Long Branch train station is two blocks west of the assemblage and is connected to New York City and northern New Jersey via New Jersey Transit trains on the North Jersey Coast Line. Plans for a pier and ferry in Pier Village have been advanced by the City of Long Branch, which would provide direct ferry access to New York City.
The Kislak Company, Inc., is a commercial real estate brokerage firm headquartered in Woodbridge, New Jersey.