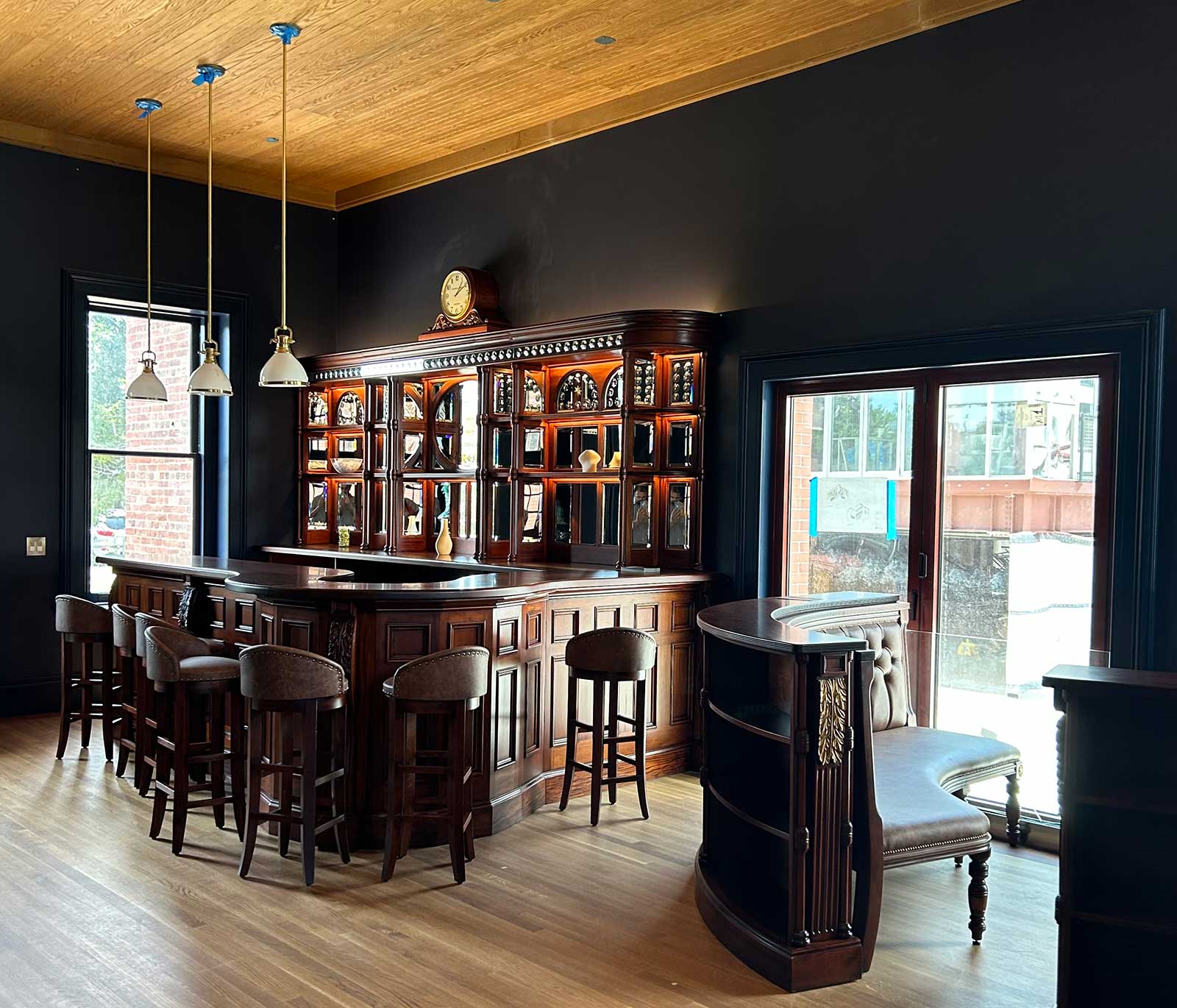 The tour group had gathered at the bar inside the Krueger-Scott Mansion in Newark. But artist Sterling Brown stole away for a moment alone, walking almost in trance as he pieced together a faded memory.
"This is exactly how I remembered it," said Brown, pointing to unseen furniture that existed only in his mind. "There was a sofa there and a table there."
The last time Brown was at the mansion at 601 MLK Boulevard in Newark, he was eight years old. As the youngest of seven children, he often accompanied his mother here, where Madame Louise Scott housed her beauty school, which his grandmother attended as well.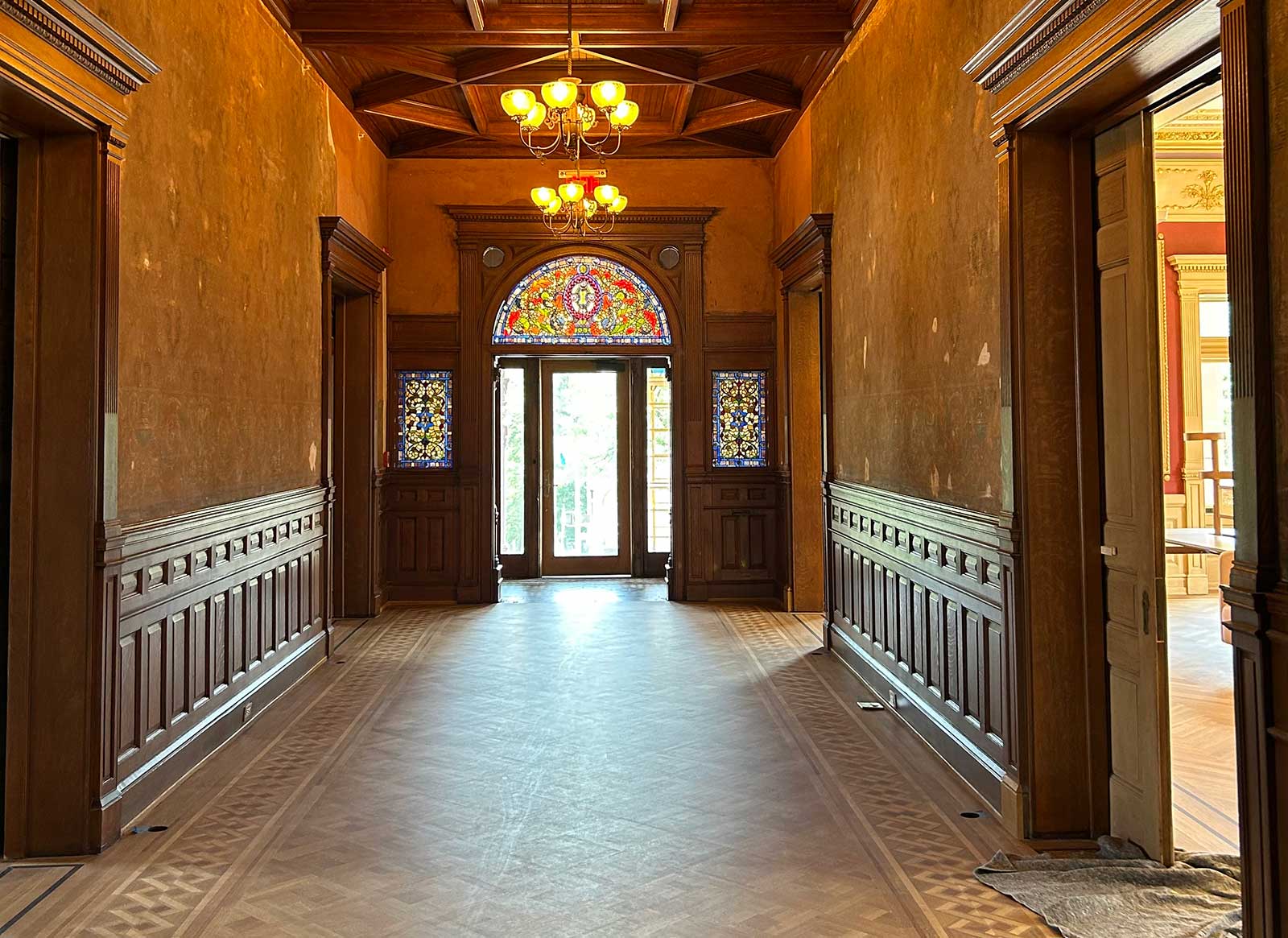 Last month, Brown became one of the first members of the public to peek inside the mansion in its almost-finished state to see what three years and $10 million could accomplish. But to many people, the building is much more than a construction project. It is a way to reconnect with the past.
"My mother would say, 'Stay right here,' and I would run through the whole building," said Brown, whose eyes briefly glazed over with a child's wonderment as he surveyed the craftsmanship of the interior, such as plasterwork and woodcarvings. "Every time I pass by here I think about those days."
In 1959, Madame Scott — who was inducted into the New Jersey Hall of Fame in 2021 — bought the home. She was a successful entrepreneur who became the city's first black millionaire as owner of her namesake school: Scott College of Beauty Culture. She was, and still is, a source of inspiration for Newarkers, according to her grandson Levar Scott.
"In a land full of disadvantages and obstacles, it shows that if someone could do it back then, others could definitely do it now," Scott said.
The Krueger-Scott Mansion was originally built by German-born brewer Gottfried Krueger in the late 1880s, when the local beer industry and Gilded Age architecture was at its peak. The rehabilitation has had several fits and starts over the years.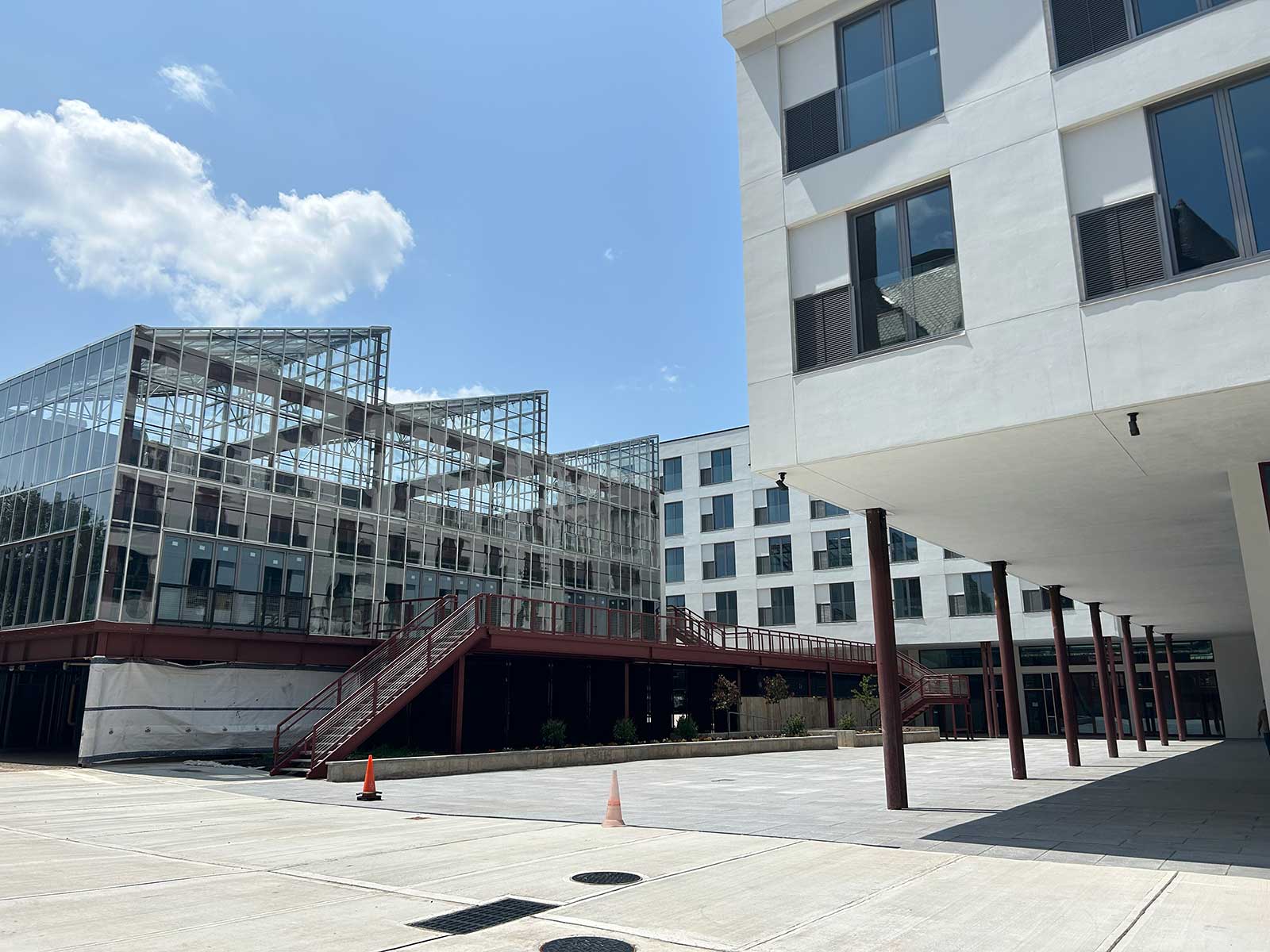 Scott admits he was skeptical that Makerhoods, the organization that owns the home, would follow through on its promise. "A lot of great ideas and money were brought to the table, but it fell through the cracks," said Scott about the previous proposals that never came to pass.
It was Scott's mother, Councilwoman Louis Scott-Rountree, who convinced him to get involved with the project and "reclaim what has been lost." Those words were poignant because the home was lost in tax foreclosure after Madame Scott's passing in 1982. The aging mansion fell into runaway disrepair, as century-old properties do.
Now, Scott plans to "reclaim" his family's legacy by opening his own cosmetology school — Scott's Beauty Studio — in the basement floor of the mansion.
Scott said that having a conversation with Avi Telyas, founder of Makerhoods, helped him buy in to the organization's vision. The restoration was only a part of Makerhoods' vision. In the rear is a newly constructed three-story building with 16 affordable work-live spaces reserved for entrepreneurs, or "makers."
For $2,500, tenants get an apartment and a shop along with mentoring and low-rate financing. "When folks don't have a way to make a living, that's when most of the social ills creep up," Telyas said. 
In that regard, Telyas's mission is not so different from Madame Scott's life work, in that both were committed to giving to Newarkers the tools they needed to earn a living. "The real test of success is whether our makers improve their lot in life," Telyas said. "The time to celebrate is when that happens — when their income increases 30 to 40 percent."
One of the first makers to move into the building and open a retail shop is dressmaker Undra Duncan, the creative director of Undra Celeste New York. "Launching a fashion brand without loads of money is almost an impossible task," said Duncan, whose dresses now sell in Saks Fifth Avenue and Bloomingdales. "The space allows me to have another source of income because now I have a storefront."
For more information on how to rent space with Makerhoods, contact Carissa Borraggine.