Directly across from the Newport Mall, the KRE Group and Claremont Properties have a project underway dubbed "Marin Residences". Designed by HWKN Architects, the 17-story mixed-use project will bring 397 residences to the area. KRE has pledged to dedicate 20% of the units as affordable housing.
Marin Residences will rise on a former parking lot of Unico Towers that was purchased for $13.2 million in December 2014. To compensate for the loss of parking, a 261 space garage is planned. Also a 30,000 square feet passive sitting area will be made available to the public.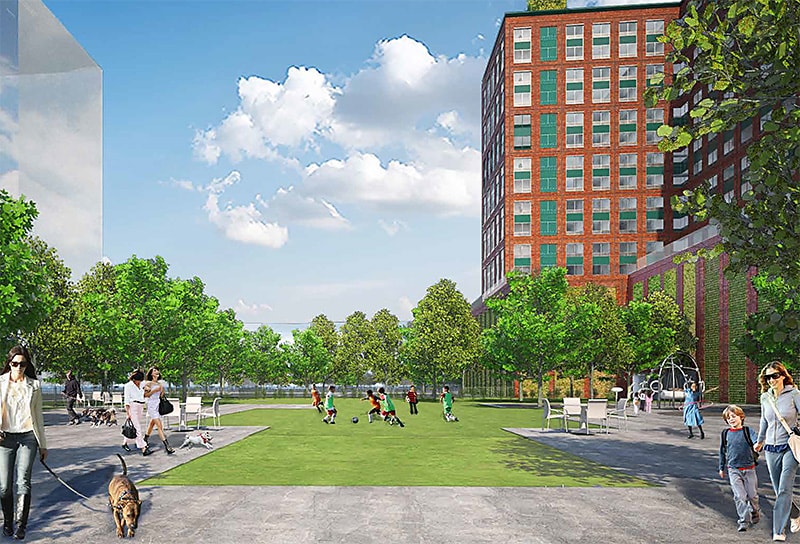 The new development will also bring 20,000 square feet of street level retail space to a rather barren stretch of Marin Blvd, increasing walkability and adding a streetscape to an incredibly poorly planned area of Jersey City.
After receiving a height variance from Jersey City and a $40 million tax break from New Jersey, KRE is ready to move forward with the project. Completion is expected in August 2017.