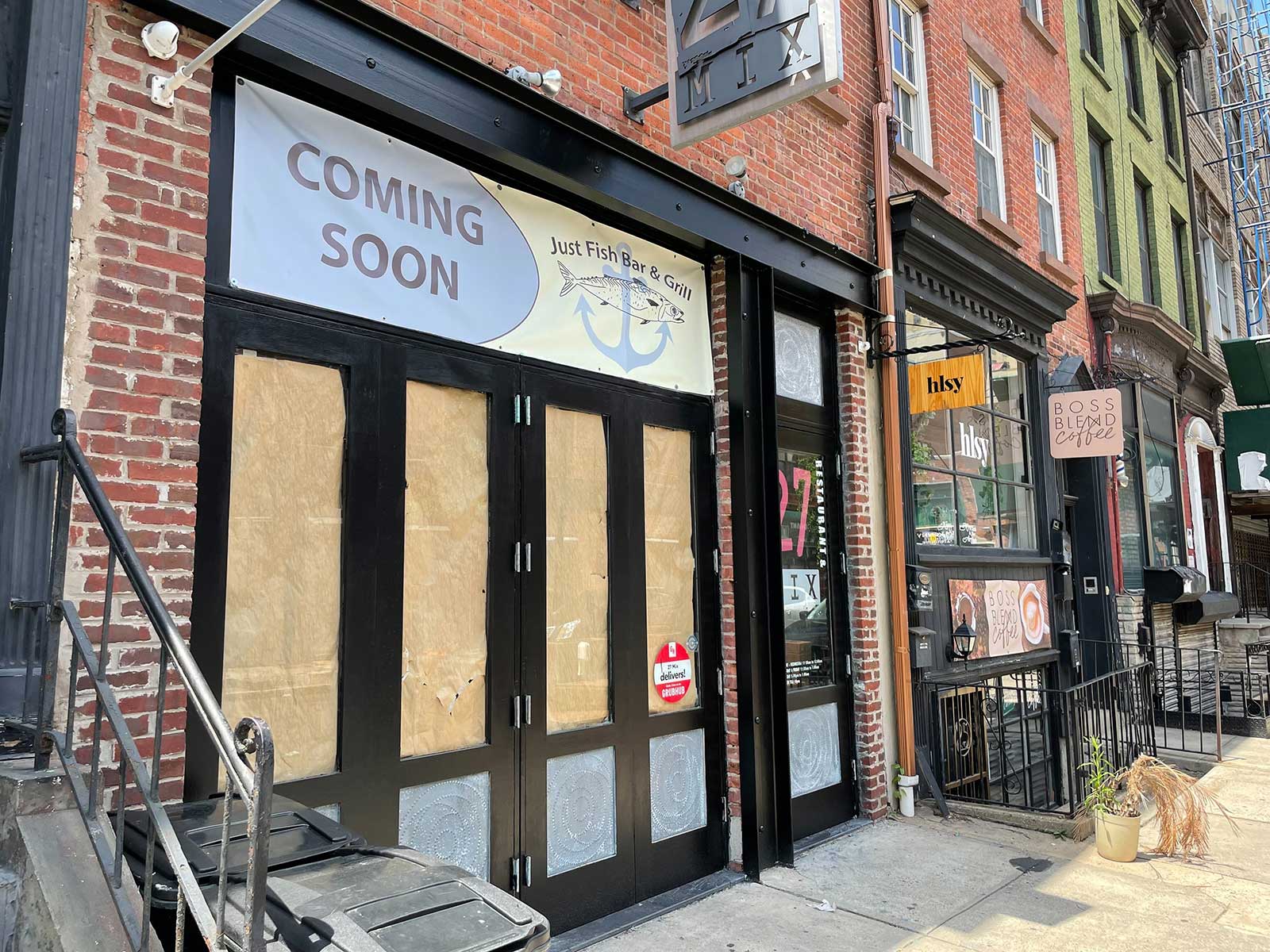 A restaurant near Newark's City Hall that has been in business for almost three decades has opened their latest endeavor along one of Downtown's most popular retail stretches.
Over the weekend, Just Fish Bar & Grill launched inside the former 27 Mix space at 27 Halsey Street. The portion of the road home to the restaurant has undergone a culinary revitalization in recent years, with eateries like Marcus B&P, Halal Guys, and the upcoming Uncle Willie's Bar & Grill setting up shop.
The latest Halsey Street restaurant is owned by Gary Simpson, who has run Just Fish Cafe at the corner of Washington and William streets since the mid-1990s. Just Fish Bar & Grill sports a menu filled with seafood dishes with a southern-style spin plus a "bar bites" menu with fare like salmon croquettes, old bay fries, catfish nuggets, or fried shrimp.
There isn't much a seafood lover could want that can't be found at Just Fish Bar & Grill, which serves a wide variety of flounder, red snapper, crab cakes, salmon cakes. crab legs, lobster tails, and scallops. The restaurant serves a seafood boil complete with crab legs, shrimp, lobster tail, scallops, corn, and sausage, with their full dinner menu including some non-seafood fare like wings, short ribs, oxtails, or barbeque chicken.
Guest can also select from a few combos at the restaurant that pair fish and shrimp or a steak, chicken and shrimp option. Despite the name of the new endeavor, Just Fish Bar & Grill is a BYOB situation that also has an advertised hookah lounge at the rear of the property.
Speaking of the expansive back patio, Just Fish Bar & Grill will be allowing reservations for private events at the space. Their current hours for dinner are listed as Thursday through Sunday from 6 p.m. to 9 p.m., with a lunch service on Saturday and Sunday that takes reservations through their website starting at noon.
The restaurant can be followed on Instagram at the handle @justfishcafe57 for future updates.