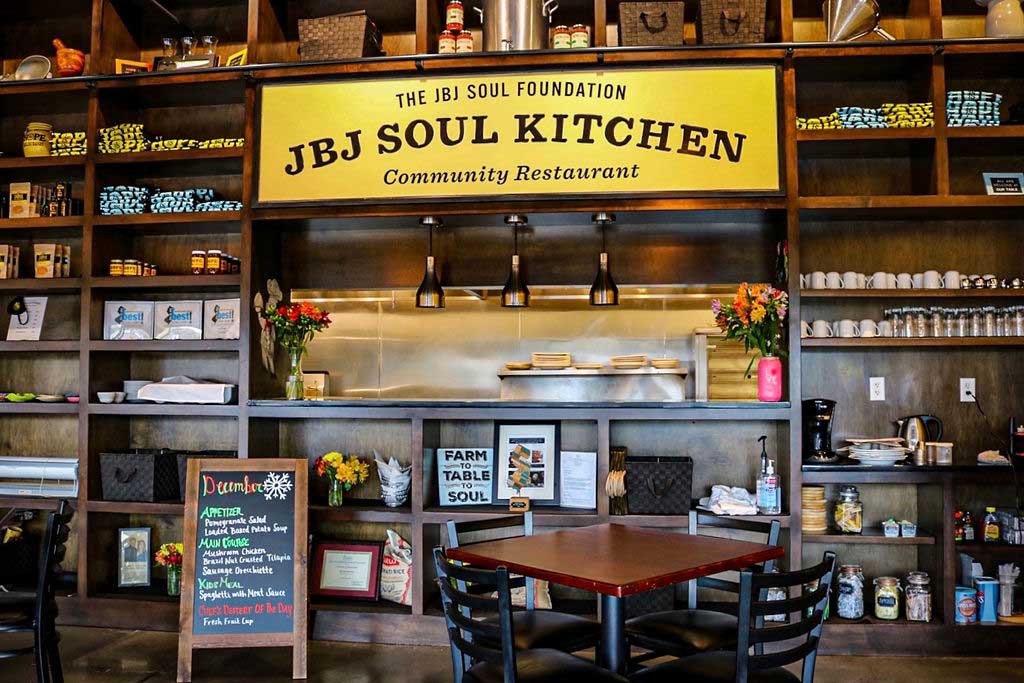 One of New Jersey's biggest rockstars has launched the fourth outpost of his community restaurant as Jon Bon Jovi has brought his Soul Kitchen concept to Jersey City.
On February 14, JBJ Soul Kitchen opened inside New Jersey City University's Gilligan Student Union at 2039 John F. Kennedy Boulevard. The eatery is run by the Bon Jovi Soul Foundation, a non-profit created in 2006 that focuses on fighting hunger and homelessness throughout the United States.
Soul Kitchen's mission statement is to provide "community dining with dignity," with paying guests at the Jersey City restaurant asked to make a minimum donation of $12 for a three-course meal. Those who are unable to pay can speak with the restaurant's staff about volunteer opportunities at the eatery or elsewhere on campus.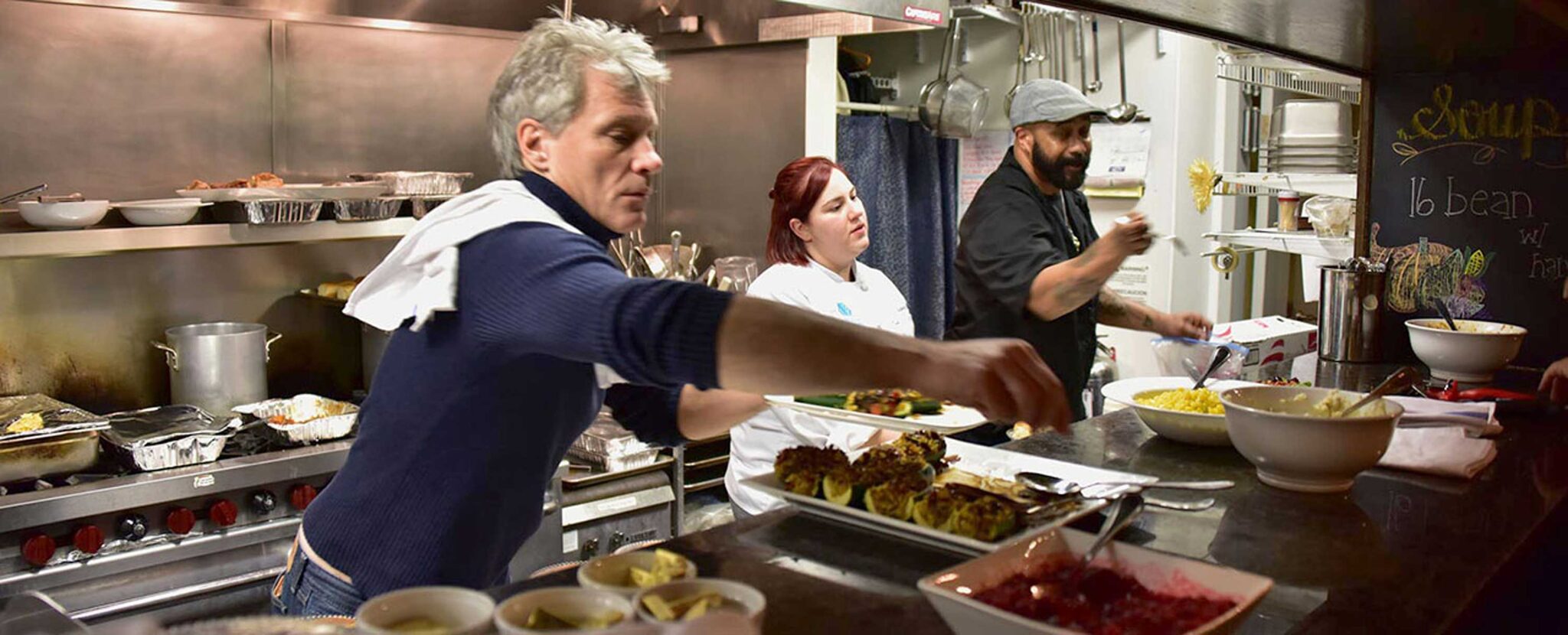 The menu at Soul Kitchen changes daily, but their three-course meal is generally based on American Regional cuisine. The dining experience begins with the option of a soup or salad and each guest has the choice of an entrée such as a fish, meat, or vegetarian selection followed by a freshly made dessert. Gluten and dairy-free options are usually available on the rotating menu.
Soul Kitchen is open to members of the general public and diners can pay with cash, credit card or the Gothic Knights Flex Plan. All support staff are required to attend an orientation before they can volunteer in the restaurant and must be at least 15 years old.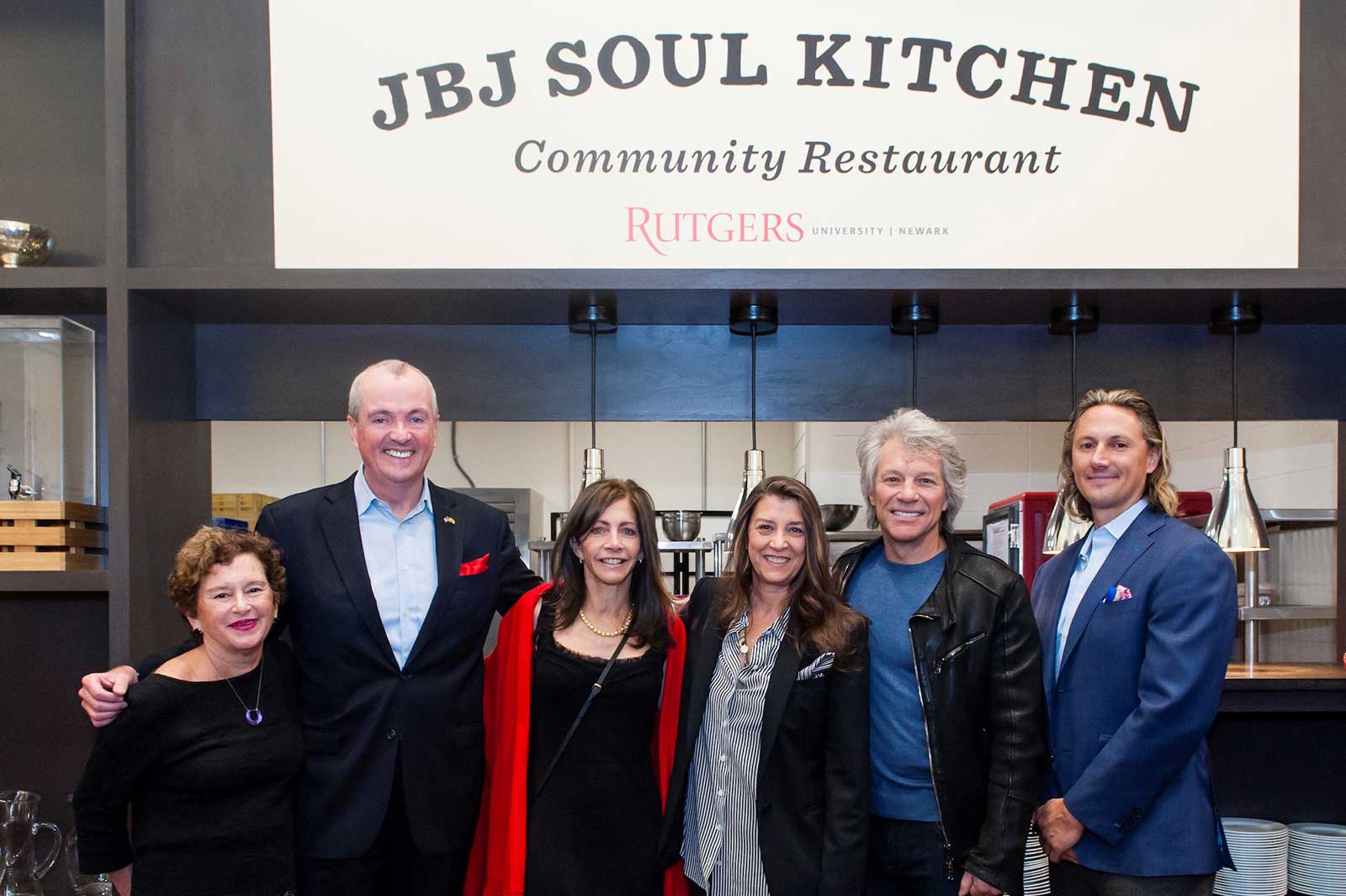 The Jersey City outpost of Soul Kitchen follows previous locations in Red Bank, Toms River, and within the Rutgers Newark campus. Jon Bon Jovi, who grew up as John Bongiovi in Sayreville before rocketing to stardom as the lead singer for Bon Jovi, has been spotted on various occasions washing dishes and even in the kitchen at his restaurants.
The hours for the Jersey City Soul Kitchen run from 11 a.m. to 2 p.m. Mondays through Fridays to start, with a possible expansion in the coming months. The restaurant can be followed at their Jersey City-specific Instagram account at the handle @jbjsknjcu.