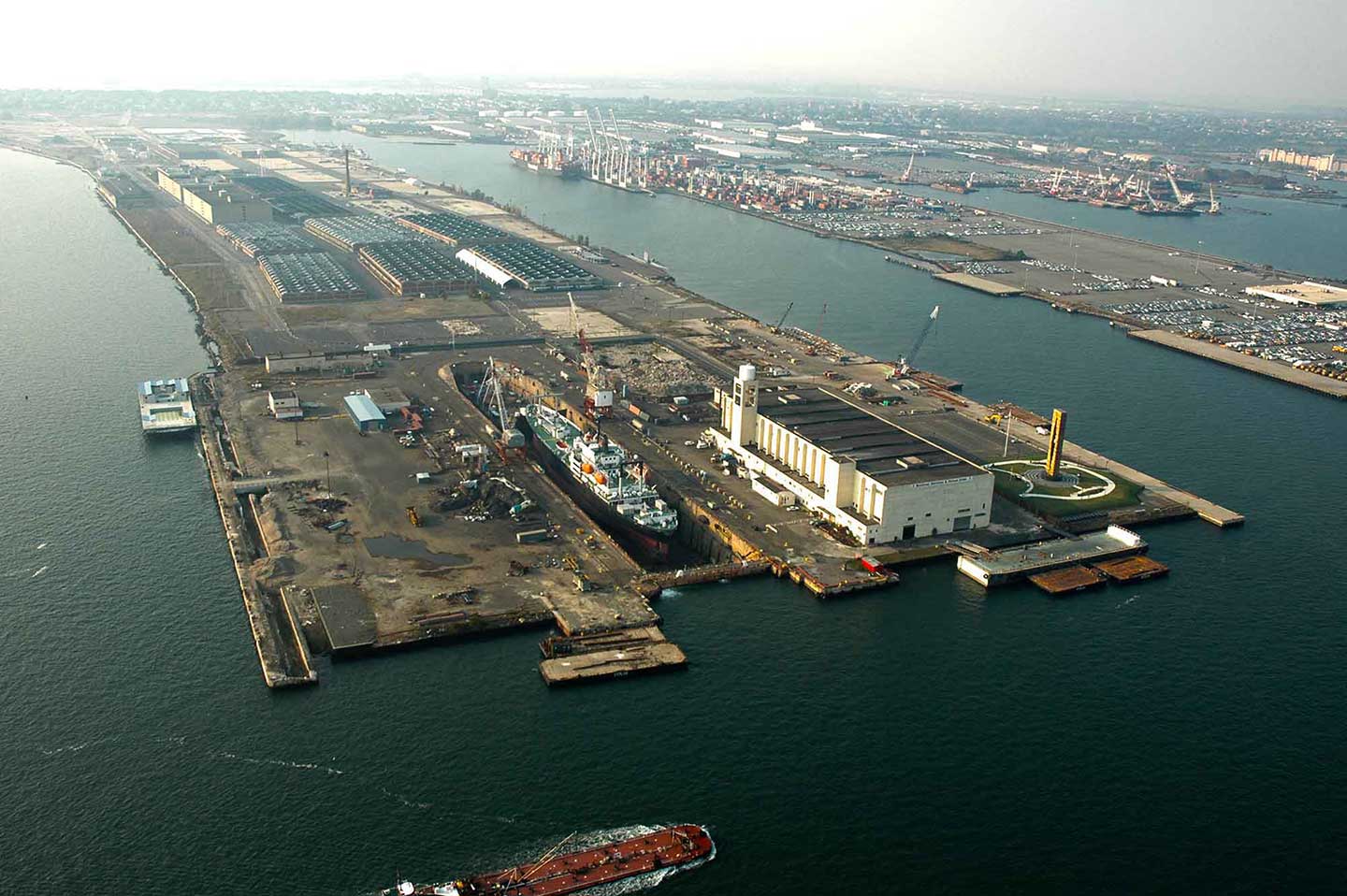 The long planned development of Bayonne's former Military Ocean Terminal moved one step closer this week when the city council chose Whippany, NJ based JMF Properties as the developer of a 16-acre portion of the planned Harbor Station South project.
More from the press release:
BAYONNE, NJ – At their June 22, 2016 meeting, the Bayonne City Council designated JMF Properties of Whippany, New Jersey as the developer of a 16-acre portion of the property on the former Military Ocean Terminal (MOT) known as Harbor Station South:
"JMF Properties is proud to enter into this public-private partnership with the City of Bayonne and looks forward to taking an active role in the overall redevelopment of the Military Ocean Terminal," said Joe Forgione, Founder and Principal of the Whippany-based firm.
Forgione continued: "We appreciate the trust the City Council has placed in us with this designation, and are committed to successfully executing a meaningful development plan comprising for-sale townhomes and carefully-curated retail uses. The residential ownership component will encourage long-term investment in the City, while the retail will serve as a place-making catalyst for Harbor Station. Our expertise in developing mixed-use projects of this nature in towns such as Denville, Hanover, Parsippany and Maplewood makes us uniquely positioned to help fulfill the collective vision of a vibrant destination that complements and enhances the lifestyle, financial stability and dynamism of Bayonne."
"This is a very good first step," said Mayor Jimmy Davis. "I am pleased that the City Council took this action. I look forward to working with Mr. Forgione and JMF Properties as we move forward to formalize the details of how the property will be developed, and how the development will benefit the City for years to come."
Related:
Approved 18-Unit Development Site in Bayonne Hits Market for $899k
Bayonne: The Next Construction Boom?
[gmap height="250px"]51 Port Terminal Blvd, Bayonne, NJ 07002[/gmap]
Military Ocean Terminal – 51 Port Terminal Blvd, Bayonne, NJ 07002