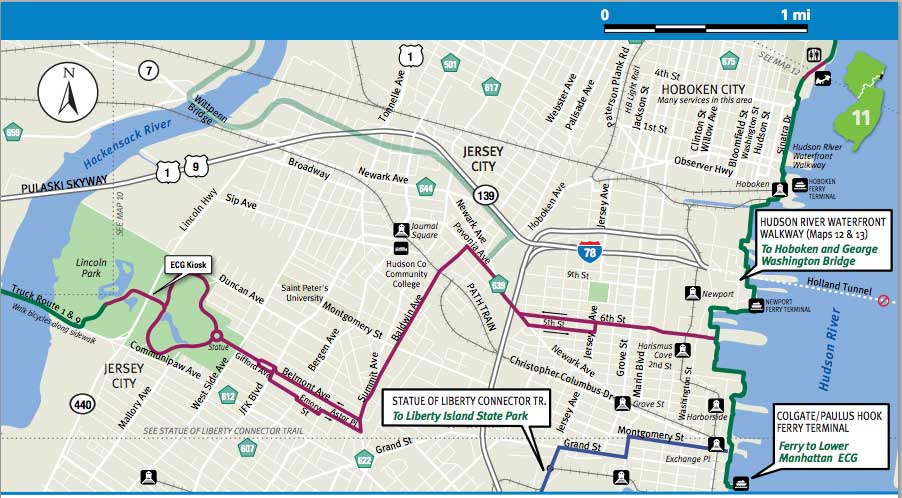 Just 4 years ago, Jersey City was struggling to connect bike paths to Hoboken. Now that seems so, pardon the pun, pedestrian, as JC is now part of a 3000-mile bike path connecting Maine to Key West!
In 1991, The East Coast Greenway Alliance envisioned a long-distance urban trail for bike riders connecting existing and planned shared-use trails. They wanted to make sure that bikers of all ages and ability levels could jump on and off of this continuous trail. While only 30% of it is currently trails, by 2035 the alliance is committed to a 100% traffic-free route.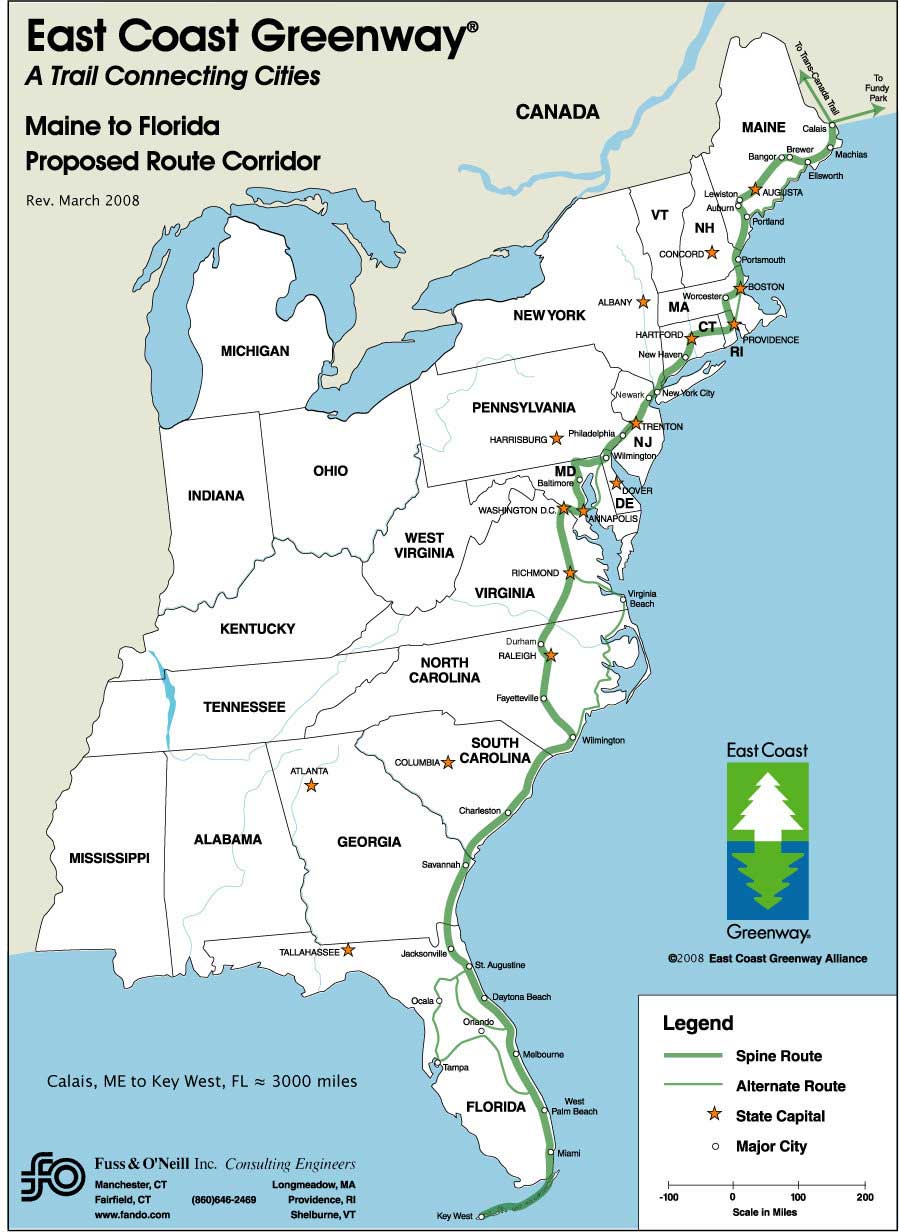 "We want to build a safe, linear park that is available to all 45 million people who live in the counties along the corridor," said Dennis Markatos-Sariano, the executive director of the East Coast Greenway Alliance.
In North Jersey, the group is working with local communities, state agencies and the New Jersey Bike Walk Coalition to create the Meadowland Connector Greenway.
New Jersey currently has the second longest finished segment of the trail. It is a 35.7-mile trail along the towpath on the Delaware & Raritan Canals. The total New Jersey Trail is 98 miles long and will take you on a journey from Fort Lee, down the Hudson River to Jersey City. Then, turning west, you bike through Newark then down to Princeton, Trenton and finally Camden as you head over to Pennsylvania.
The specific Jersey City route would start you at the Hoboken PATH station and take you along the water until you got to Thomas Gangemi Drive. You then head inland, passing the Pavonia-Newport Mall, continuing on along 6th Street until you hit Newark Ave. Take Newark up past the Historic Harsimus Cemetery where there might be a concert or other event happening until you hit Baldwin Avenue and turn left. Continue along Baldwin until it turns into Summit Avenue. Then hang a right on Astor Place and check out the beautiful brownstones as you continue across the city until you come to Lincoln Park. If you've got time, stop by Lincoln Park's Farmers Market on Sunday to get some refreshment before heading over the Hackensack and Passaic Rivers via the Lincoln Highway.
As you work your way into Newark, you'll cruise through the historic North Ironbound section, the loop up and around the city proper to head through Rutgers University. Then you'll turn south and work your way down Irvine Turner Boulevard, then across West Bigelow Street, then down Elizabeth Avenue until you cross under I-78 and head out towards Hillside.
Check out the full interactive map of the entire pathway: East Coast Greenway Map