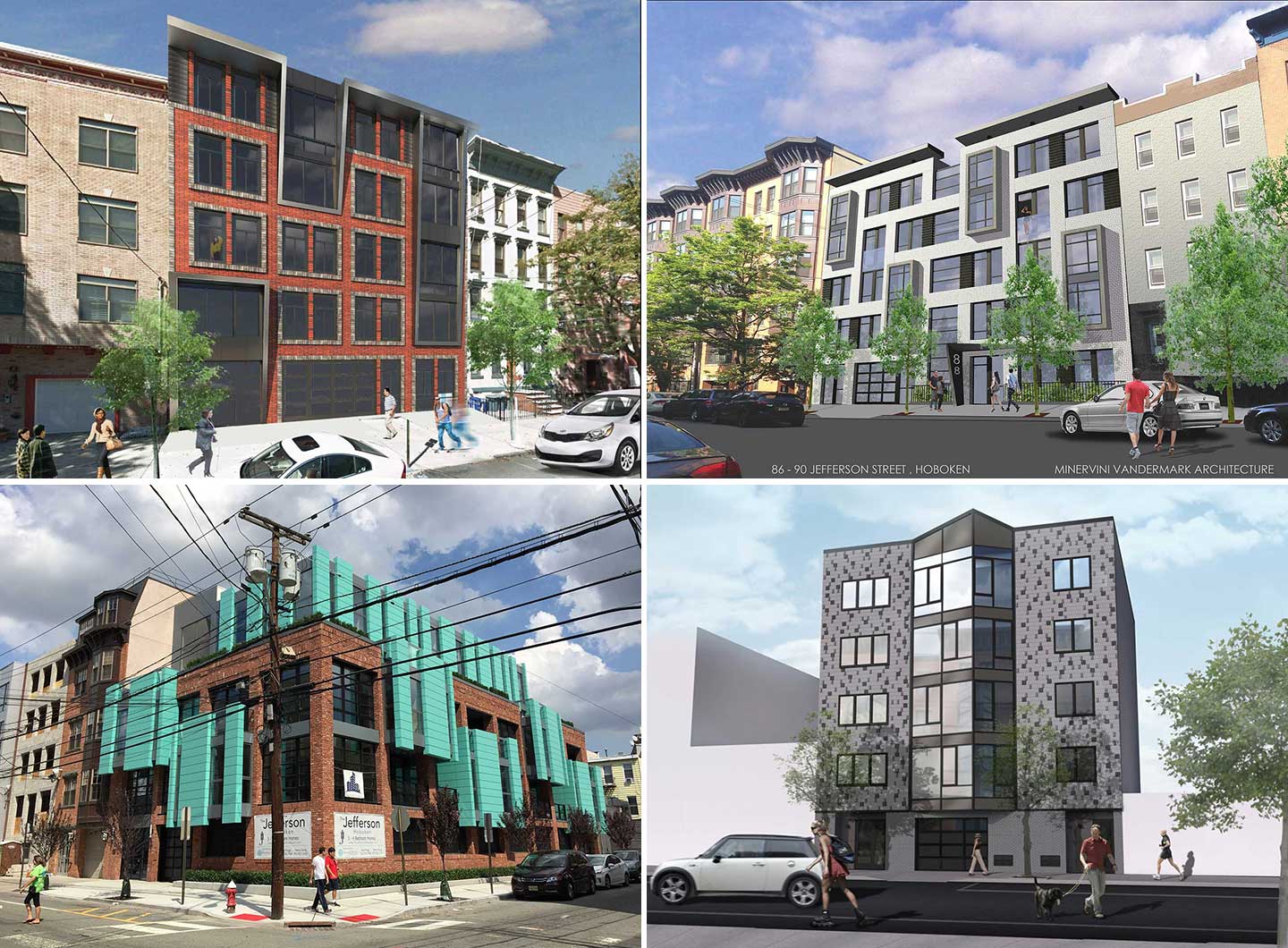 No street on Hoboken's west side is a bigger poster child for both the city's growth and how it's growing than Jefferson Street, where there are a whopping eleven projects either underway or finishing up in just an eight-block stretch.
The latest, 718 Jefferson Street, broke ground last Tuesday. Expected to be completed next Summer, the five-story building is being constructed by Hoboken-based Schmitt Capital. Designed by Lee Levine Architects, it will replace an old house and garage with four condos that are all over 2,500 square feet in size and will feature on-site parking, plus either roof deck or rear yard outdoor spaces in all units. The building will also have an elevator that opens directly into owner's homes.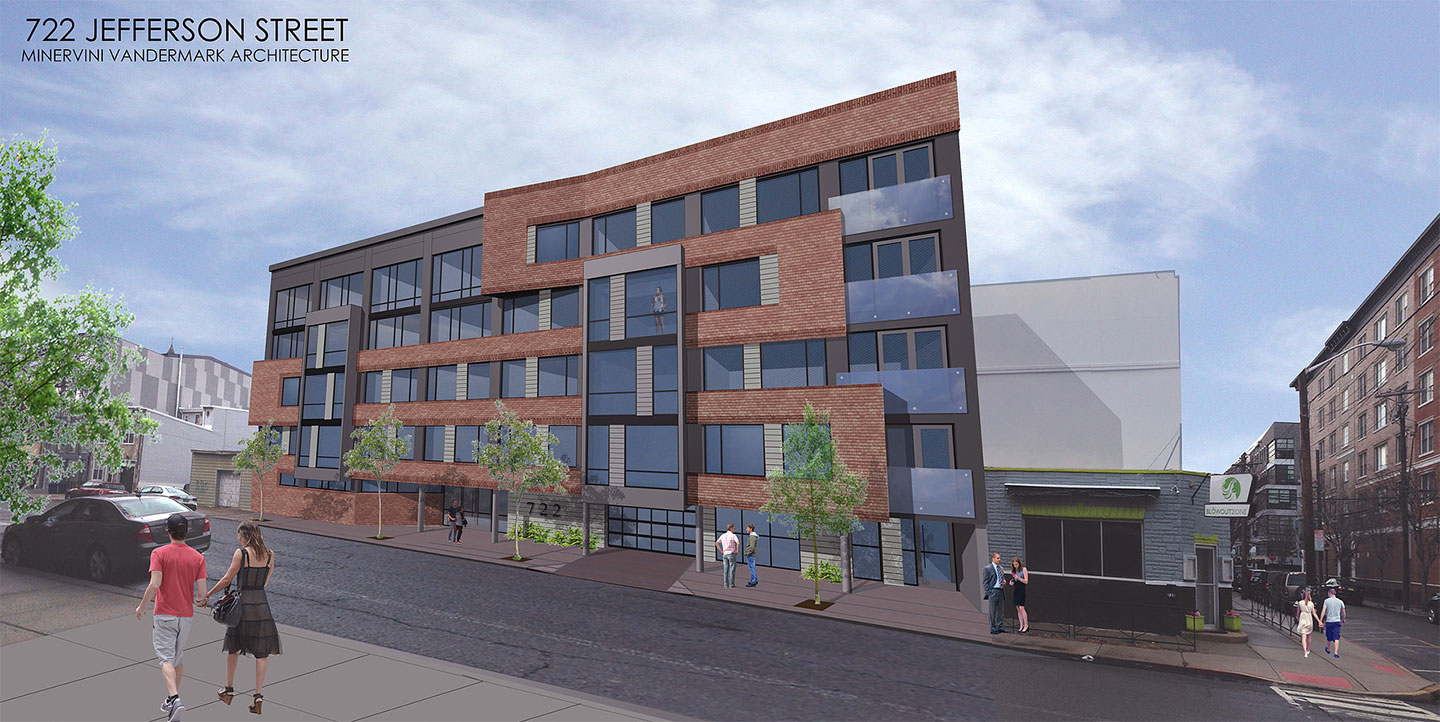 The development is right next to the recently approved 722 Jefferson Street, but that isn't the only ongoing project in the neighborhood. Two blocks south, 506 Jefferson Street is set to break ground at the former location of the recently demolished Diana's Café. That project, designed by Jensen Vasil, will be four stories and feature two large duplex units, one featuring a yard and the other featuring a roof deck.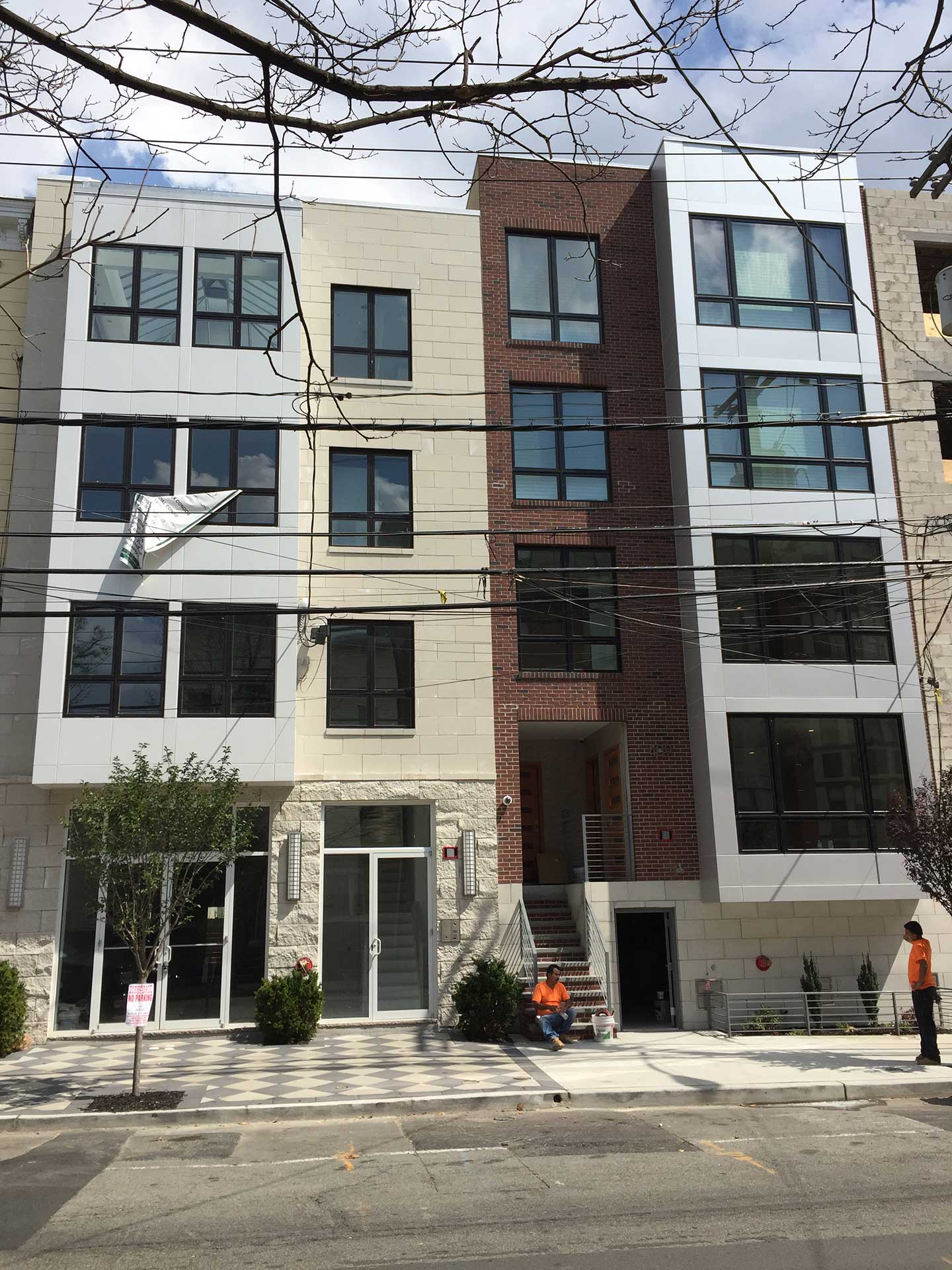 On the next block, two similar side-by-side duplex projects just finished up. One, at 411 Jefferson Street, has two three-bedroom, 1,800 square foot condos currently for sale. It replaced a building that once housed a micro pub and continues that retail component by including a ground level, 1,110 square foot storefront that's also for sale at $586,000. In addition to a roof deck, two yards and high-end appliances and finishes, the property even features a snow melting system underneath the sidewalk.
Next door, 409 Jefferson Street is also two duplexes in a four-story building, but their spaces sport four-bedroom condos at 2,700 square feet each, in addition to a yard and a roof deck. Additionally, there's a construction site adjacent to the property at 407 Jefferson Street and the recently completed 401 Jefferson Street also features bigger condominiums.
Local architecture firm Minervini Vandermark will also be putting their stamp on the neighborhood. The group has two projects in the works, one of which is expected to see completion in the Fall. 108 Jefferson Street has four oversized units, some as large as four bedrooms and 2,800 square feet. Built by Hoboken-based Taurasi Group, each condominium occupies a full floor and has either a private yard or roof deck.
Just south, 88 Jefferson Street is approved and appears to be breaking ground soon. The project combines three lots and will construct a five-story building with eight condominiums averaging about 2,000 square feet each over a garage. The units also feature (you guessed it) yards and roof decks.
The prominence of roof decks in all of these projects is due in part to zoning code updates Hoboken's council made last year that, among other tweaks, incentivized and streamlined building rooftop amenity spaces. After a year of the new roof deck regulations being on the books, developers appear to have embraced them and homebuyers should expect to see them more frequently in upcoming listings.