Set on half an acre in Somerset, this home is comprised of three, large, connected volumes and the aesthetic seems to be a collage of different styles merged into one final product. One thing that remains consistent throughout is the high, exposed ceilings that boast beautiful wood beams and, in one special location, metal.
Located on Market Street, which runs parallel to the Millstone River, the home gives residents unobstructed views of the lush river banks just on the other side of the road.
A focal point of the industrial-chic home is the "cathedral, conservatory style" kitchen, which according to the listing was designed by the homeowner — a retired professional chef. It features stainless appliances, maple cabinetry, and architectural elements like barn ventilators repurposed as light fixtures. The kitchen is surrounded by 12-foot, commercial-grade insulated glass doors that make way to a large patio.
At just over 900 square feet, this home is on the smaller size but offers two bedrooms and three bathrooms. There's also a two-bay deep garage/art studio.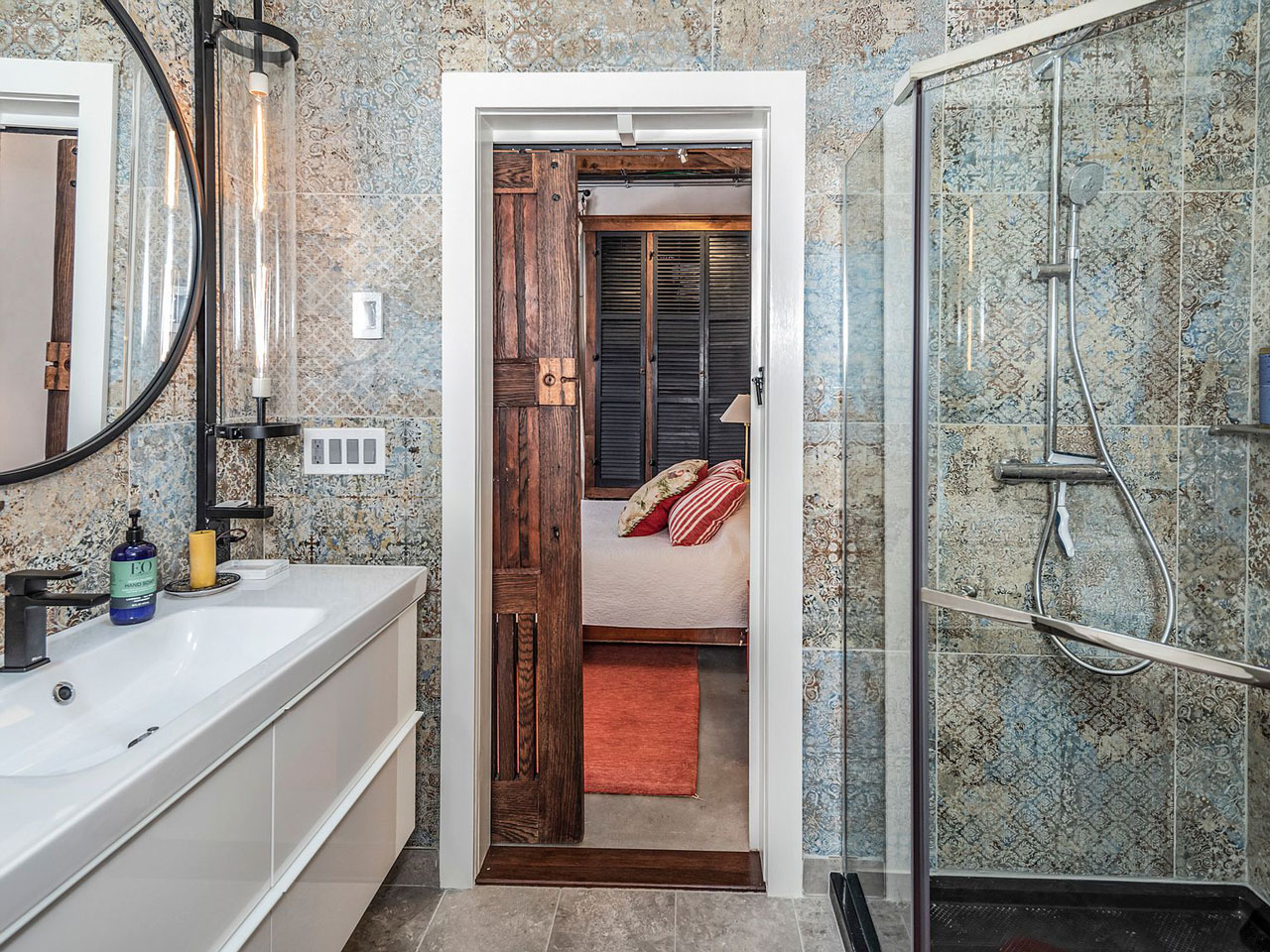 The home, located at 39 Market Street, is asking $1,100,000.
Listing: 39 Market Street [Zillow]
Related: