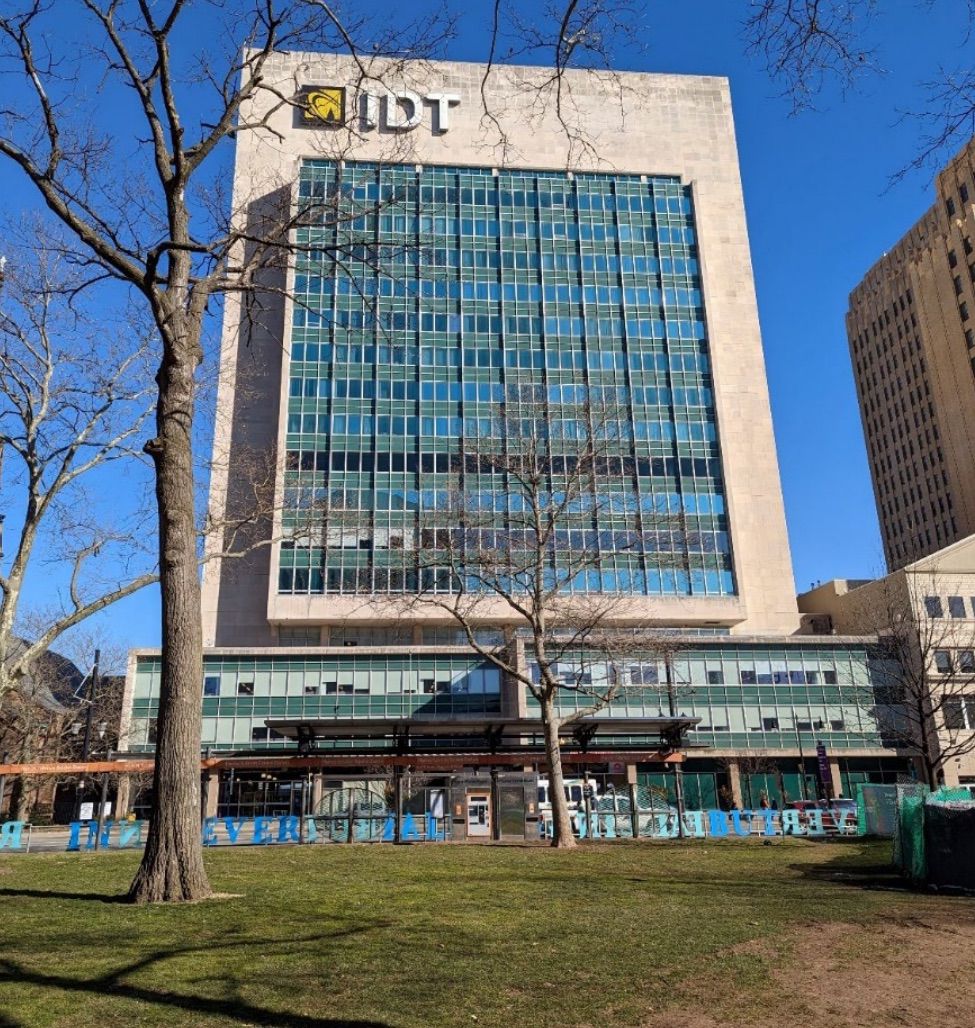 One of the largest revitalization efforts in the history of Newark could take a step forward in the coming weeks as a proposal to overhaul several acres along Broad Street will be heard by officials.
Plans have been submitted to revamp and redevelop several parcels at 516-532 Broad Street. The land, home to the former headquarters of IDT and a three-story detached parking garage across Atlantic Street, was purchased last year for $49 million by affiliates of Brooklyn-based Sinai Equity Group.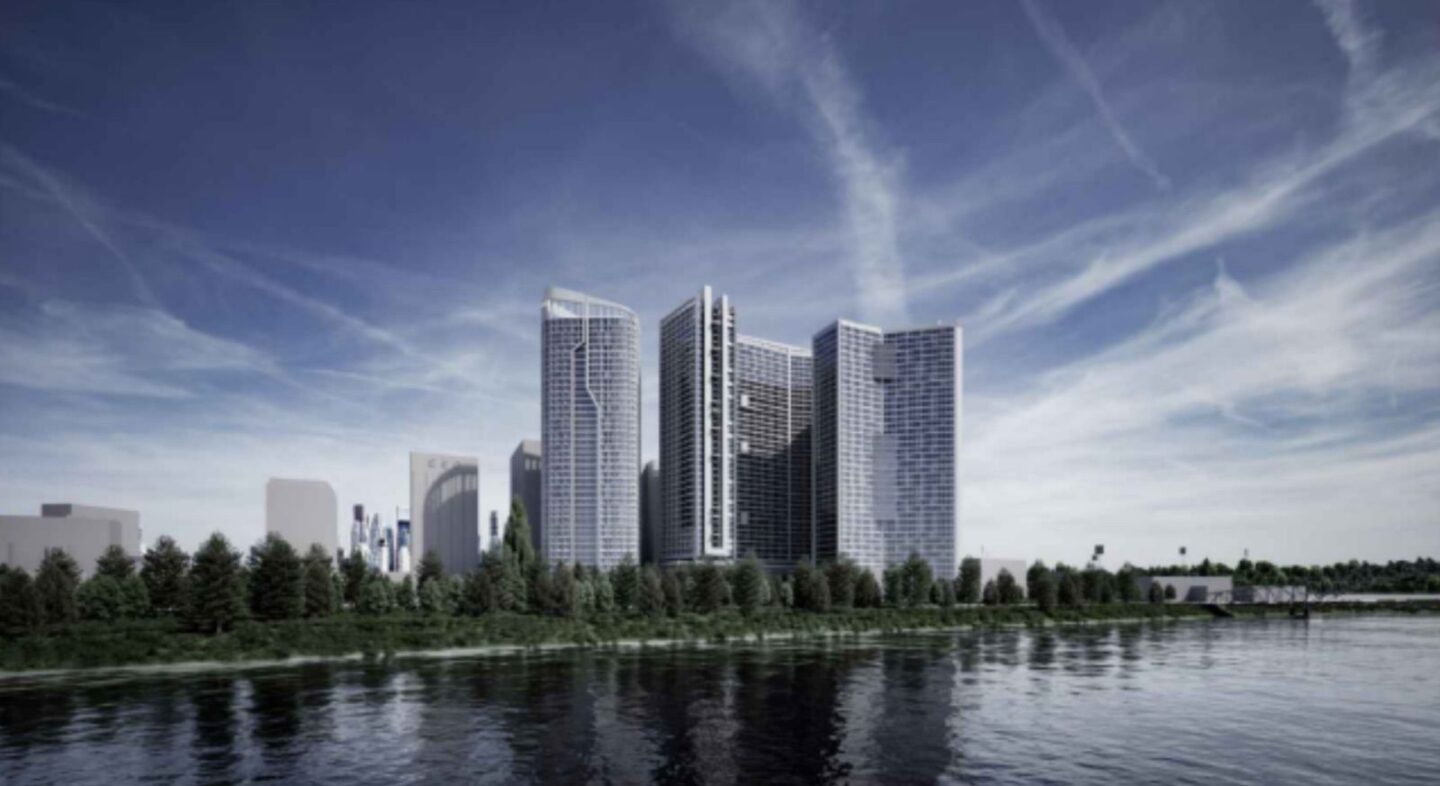 Designed by Fort Lee-based Architectura, the proposed revitalization will start by overhauling the existing IDT office property. The current building would be expanded upward to 20 floors under the plan and consist of five stories of retail, residential apartments, and a restaurant space on the top floor complete with a view of New York City.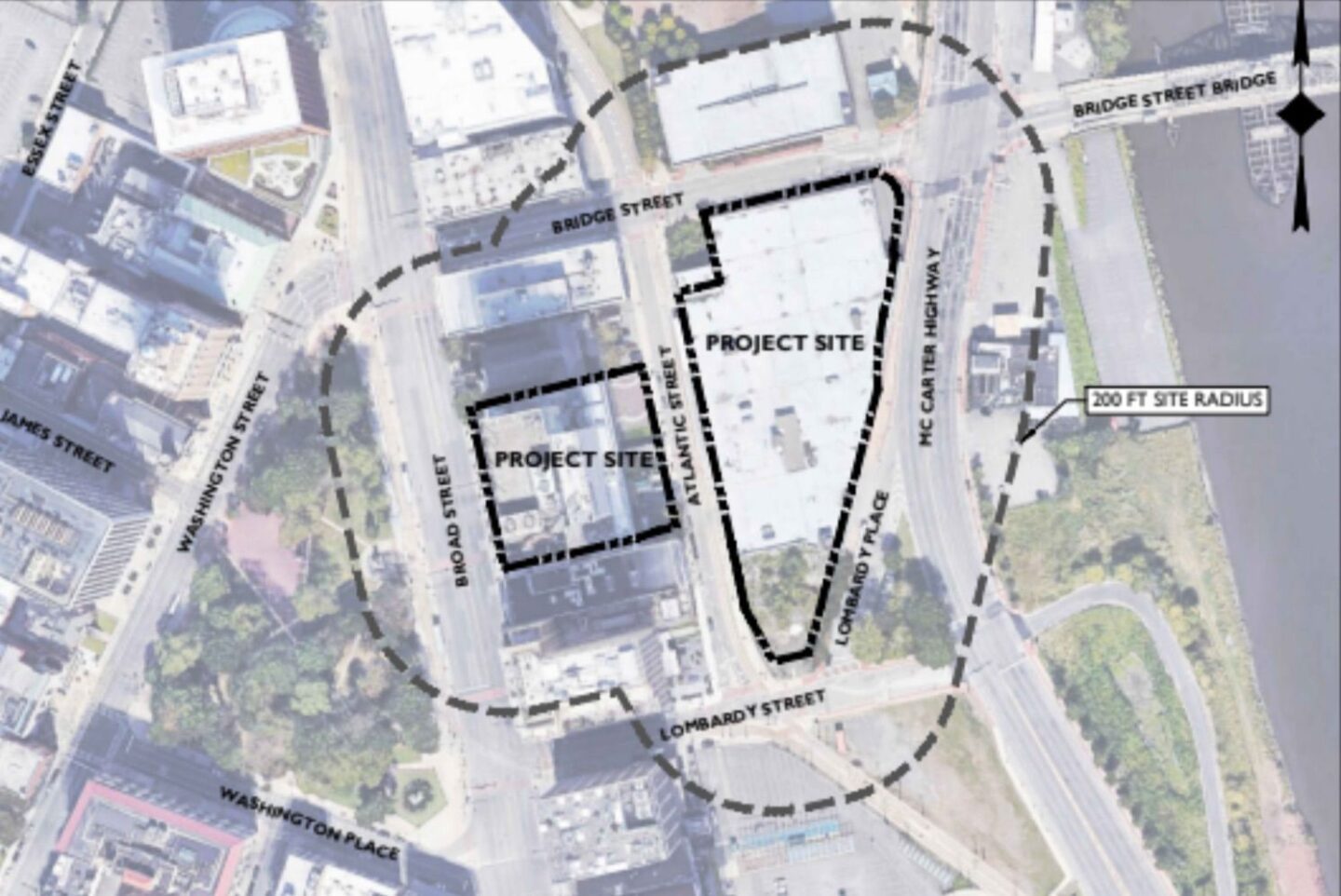 The remainder of the plan would alter Newark's skyline quite a bit, as it would demolish the existing parking garage across the street in favor of four multi-family residential buildings all set to rise 40 stories each. The four towers would stretch all the way east to McCarter Highway and create a "city within a city" on the blocks surrounding the Atlantic Street Station on the Newark Light Rail.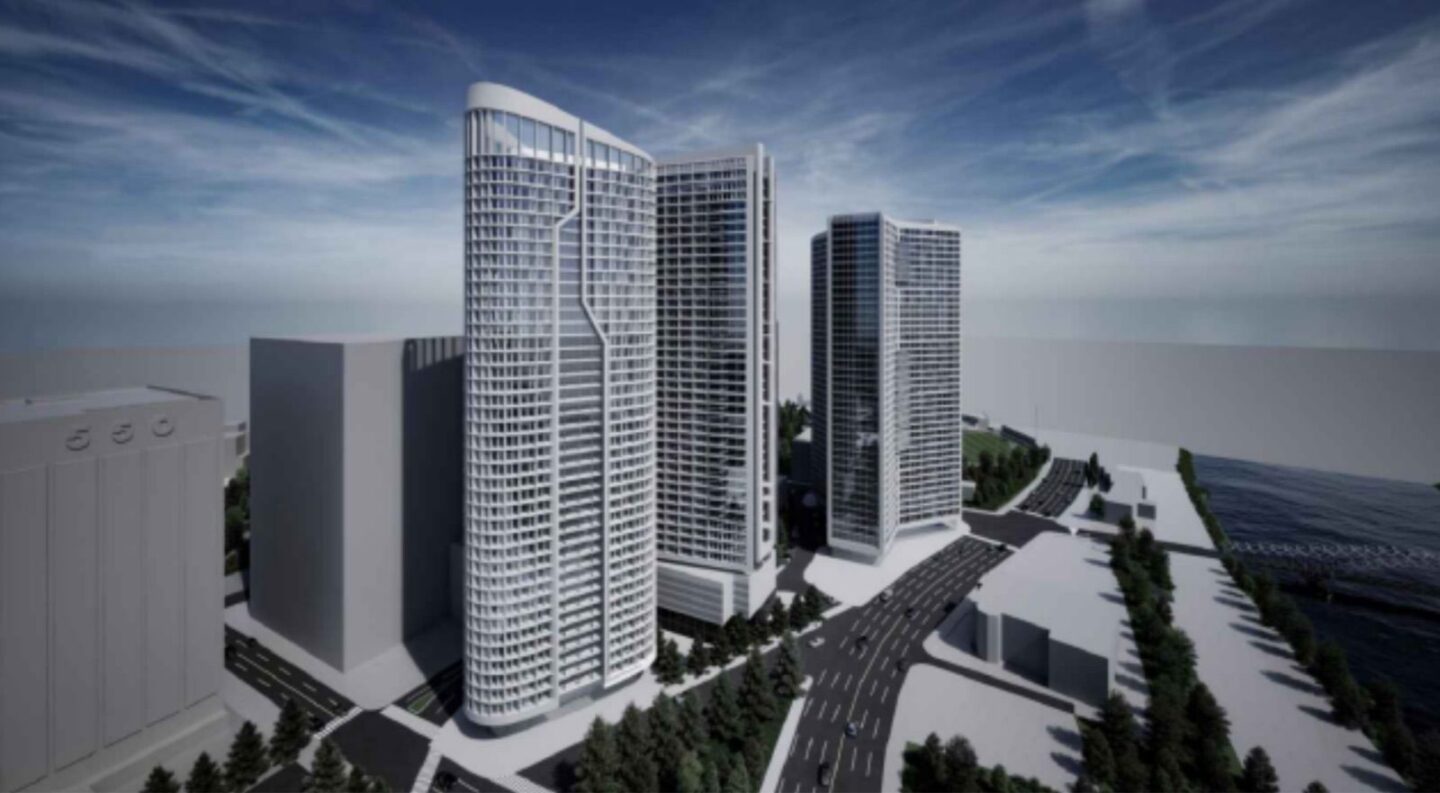 The entirety of the proposal includes 2,184 residential units, ranking it behind only the approved CitiSquare project in terms of scale throughout Downtown Newark's residential development scene.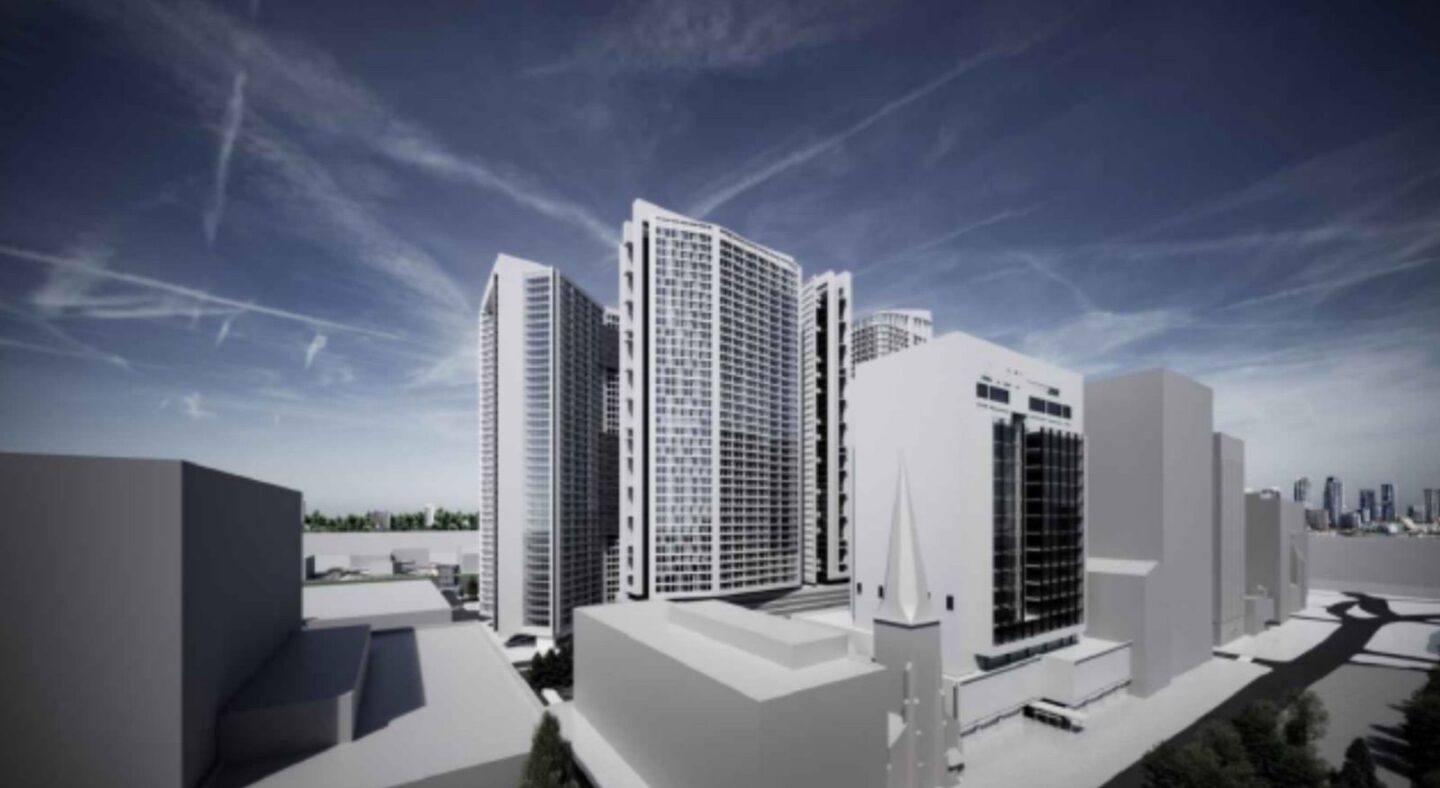 Amenity spaces for future residents called for in the plans include a fitness center, children's playroom, game room lounge, business center, conference room, library, and a lounge/event space.
Two green roofs are proposed as part of the project, as are a total of 1,143 parking spaces throughout the complex. The development is expected to follow Newark's inclusionary zoning ordinance and would be completed in phases, with the initial portion being the overhaul of the IDT property.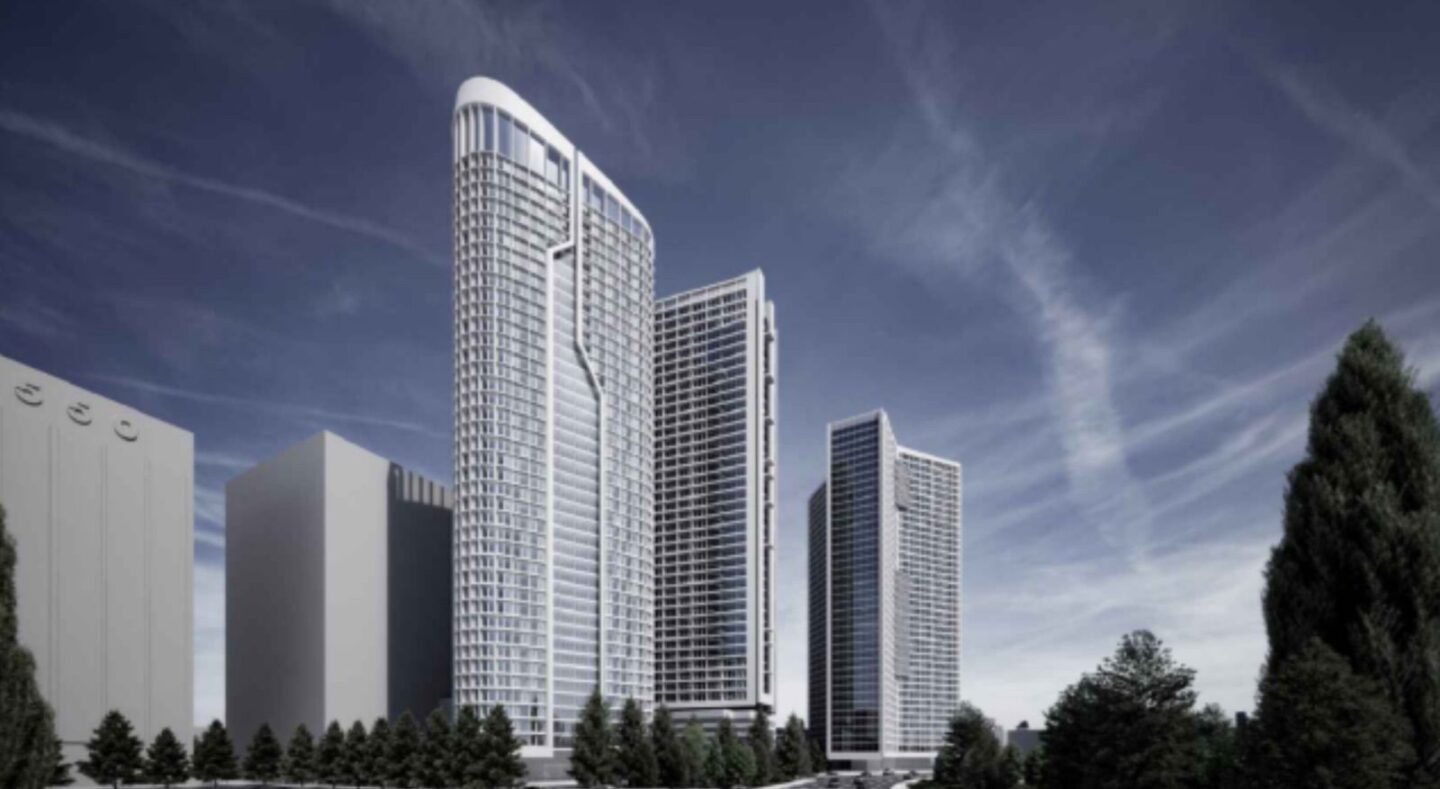 The proposed project falls within three different zones, with portions overlapping the Broad Street Station District Plan, the Newark River Public Access Redevelopment Plan, and the Living Downtown Plan.
The new structures all comply with the height requirements of the area and the application is seeking variances related to the upper floor step backs on the buildings, fewer street trees than required, and insufficient parking.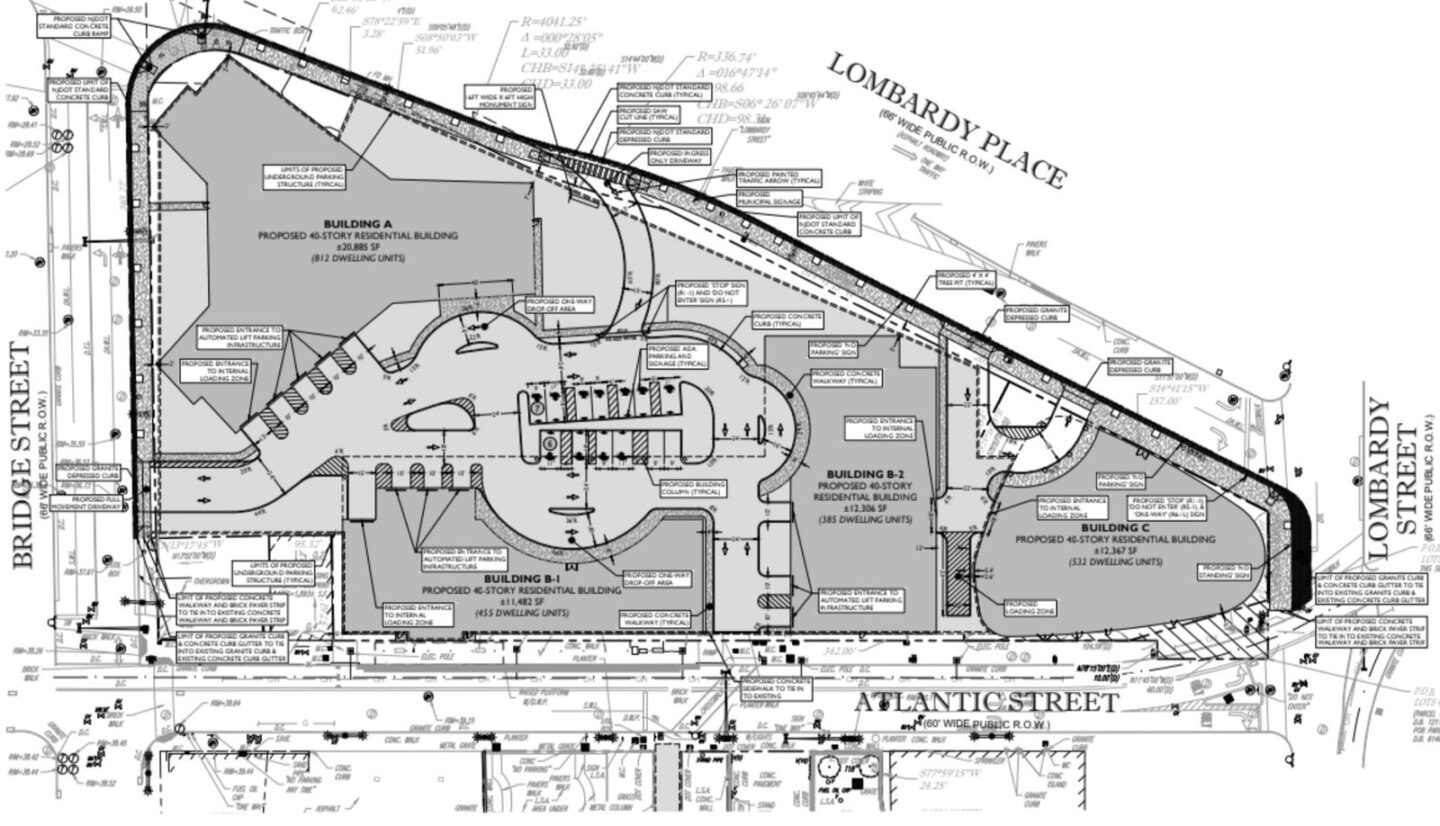 Sinai Equity Group's application to transform this stretch of Broad Street is tentatively slated to be heard by the city's Central Planning Board during their August 21 meeting.
Besides their Downtown application, Sinai has big plans in other Newark neighborhoods. Per ROI-NJ, the company purchased the now closed Iberia Tavern & Restaurant property in the Ironbound and is in the planning stages of a massive development that could include 2,500 residences, a new city square, and restaurant spaces.