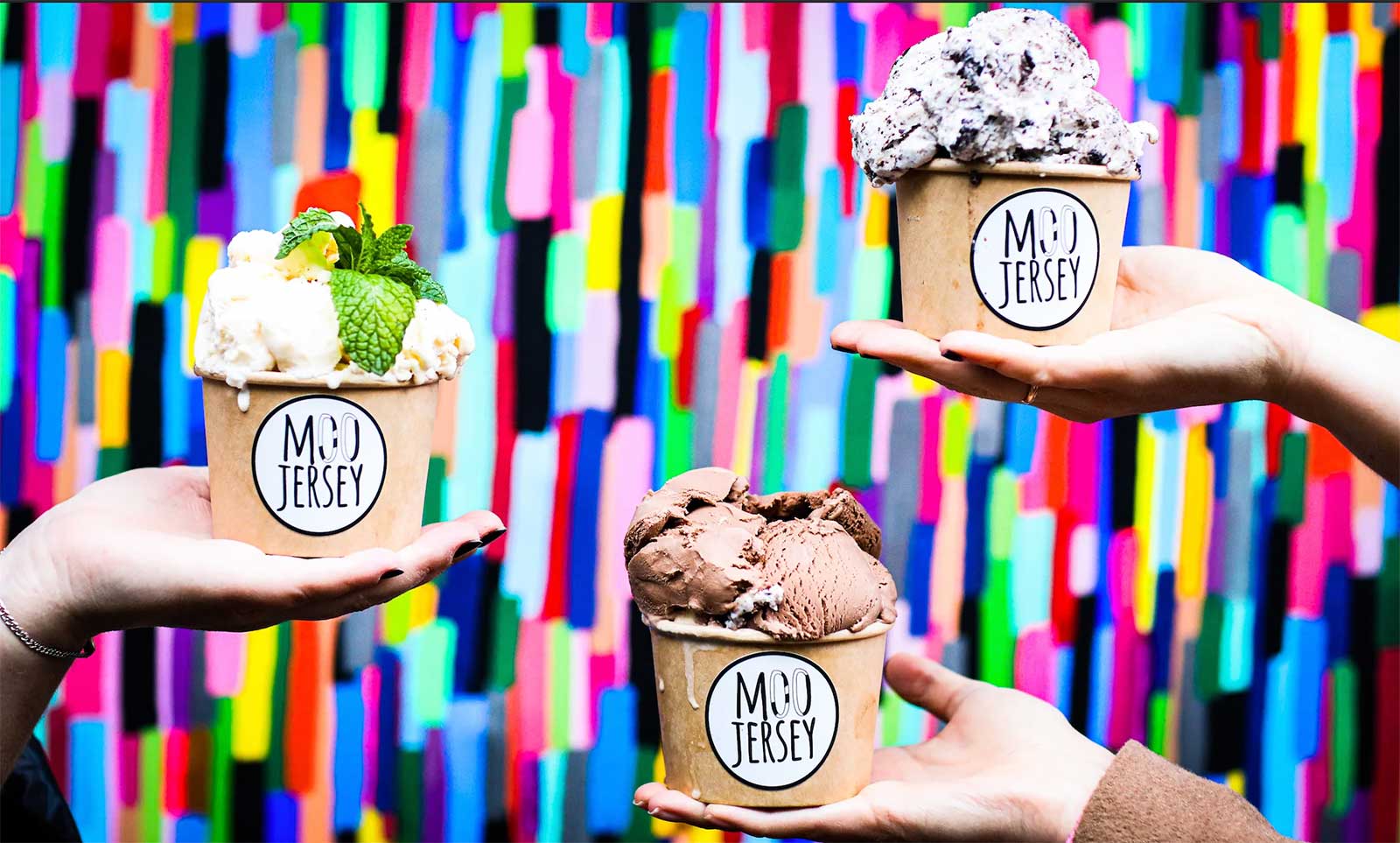 One of Hoboken's sweeter traditions will be returning this Sunday as several groups will be partnering to put on an event that they dub the "world's largest ice cream eating contest."
Moo Jersey and the Hoboken Family Alliance will be hosting the festivities on Sunday, September 17 as part of the regular Main Street Pops artisan market. The party is taking place under the 14th Street Viaduct at the intersection of Madison Avenue (1333 Madison Street).
The highlight of the event is the Mile Square Meltdown, where contestants will race to finish a scoop, half-pint, or full pint of ice cream and win either a golden spoon or the festival's annual ice cream trophy. Those hoping to enter better bring their A-game; last year's winner finished a pint in under 58 seconds.
Tickets for the event start at $11 and are available here through Event Brite. Tickets include ice cream, entry to a contest, racing bib, and a chance to win a prize.
In addition to the contest, there will be a sundae bar with craft ice creams and toppings and over 60 vendors. Participants should plan to arrive 10 minutes prior to their slotted 'race time' and all proceeds will be donated to the Hoboken Family Alliance to support the annual summer food drive.
The ice cream contest and festival portion of the Main Street Pops will run from 11 a.m. until 4 p.m.