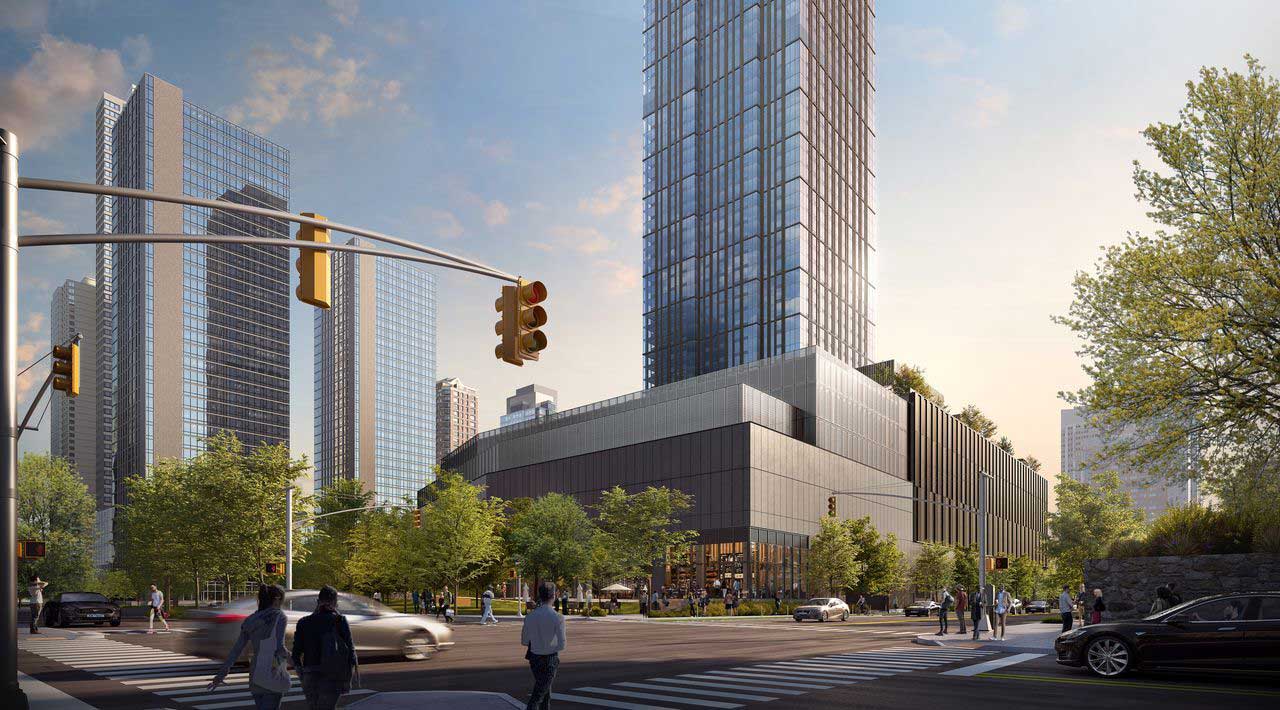 A project that will create one of Jersey City's tallest buildings has closed on a massive loan to finance the construction of what will be Downtown's newest high rise.
Brookfield Properties and G&S Investors recently closed a $420 million construction loan for their multi-family tower at 420 Marin Boulevard. The $620 million project broke ground last month and represents the second phase of an 18-acre master-planned community called Hudson Exchange.
Union Labor Life Insurance Co. led the construction financing, with Washington Capital Management and AFL-CIO Housing Investment Trust also participating as lenders. Consigli Construction is the project's contractor and the tower itself was designed by architecture firm Beyer Blinder Belle.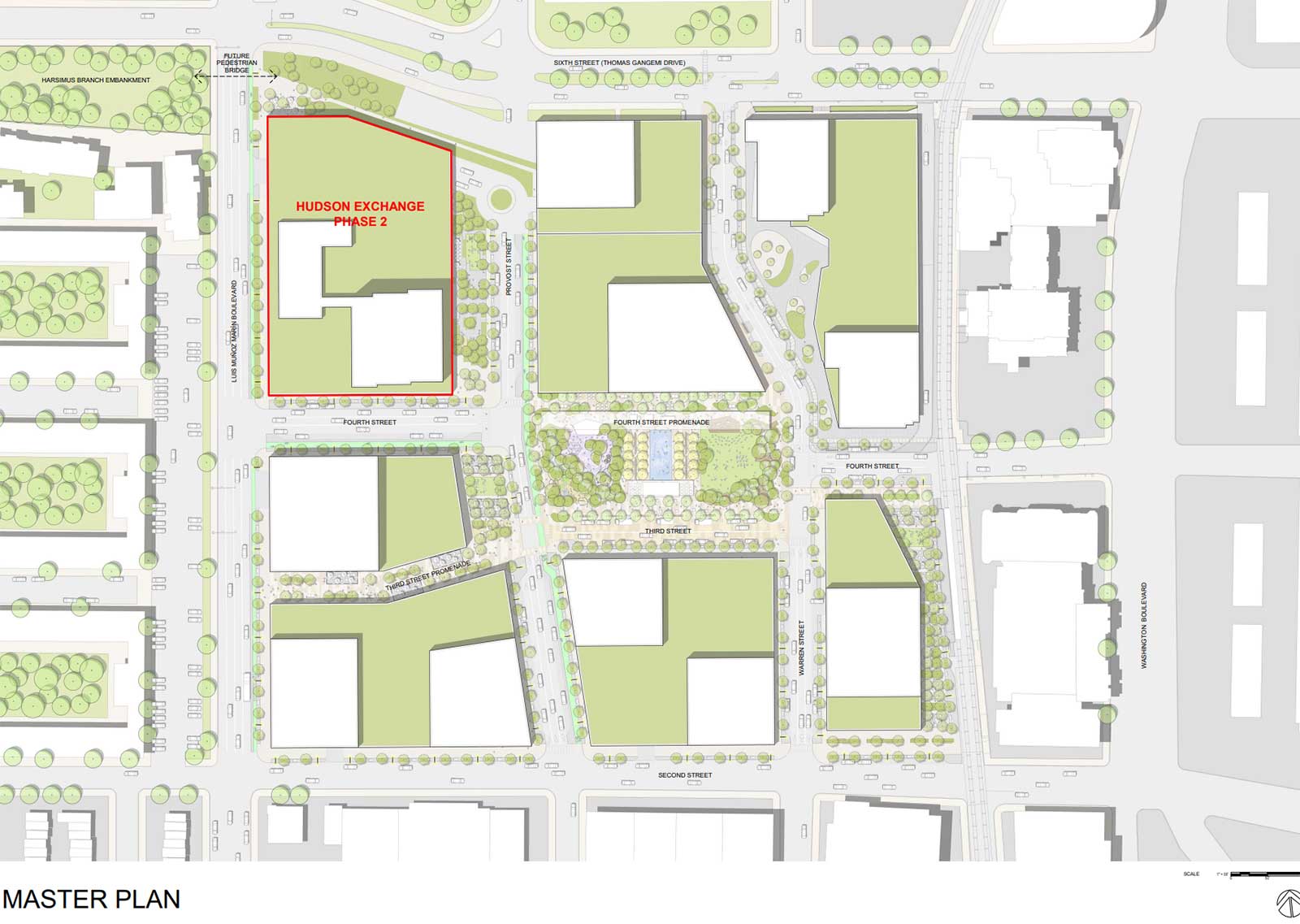 The 1.3 million square foot second phase of Hudson Exchange will include 802 rental apartments and 115,000 square feet of retail space, 85,000 square feet of which will house a new ShopRite supermarket to replace the aging facility across the street. A garage base at the development will have room for 538 cars and 422 bicycles.
Residences at the complex will feature quartz countertops, walk-in closets, and in-unit washer/dryers along with access to indoor and outdoor amenities like a rooftop pool, a social lounge, a fitness center, a game room, a dining/conference room, and a co-working lounge.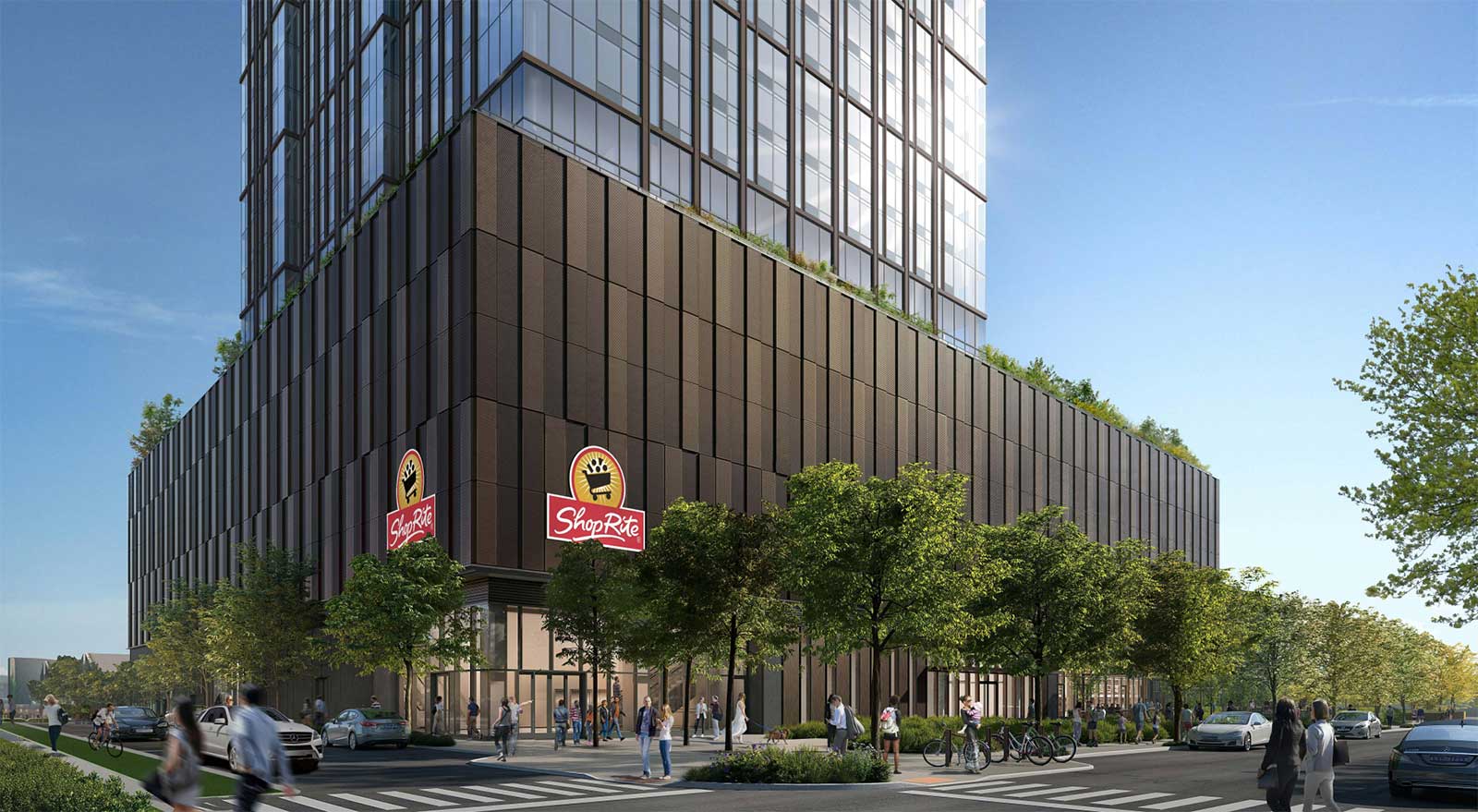 Outside the tower, 20,000 square feet of publicly accessible green space will be built along Marin Boulevard. The plans include plazas, a new dog park, and more intended to serve as a gateway to Jersey City's planned Sixth Street Embankment elevated park.
Phase two of Hudson Exchange is expected to finish construction in 2026. The tower is part of an effort to modernize the former Metro Plaza, a collection of big box stores and parking lots near the Harsimus Cove Light Rail Station.
Phase one of the work consisted of two 36-story luxury apartment buildings called VYV which include a total of 850 residential units, 20,000 square feet of retail, and 450 parking spaces. Future plans for the remainder of the property call for six million square feet of development and 5,500 residential units.
Other components of the plan include a centrally located park surrounding several high-rises alongside new roads that strive to rejoin the city's historic grid network and better connect with nearby neighborhoods.