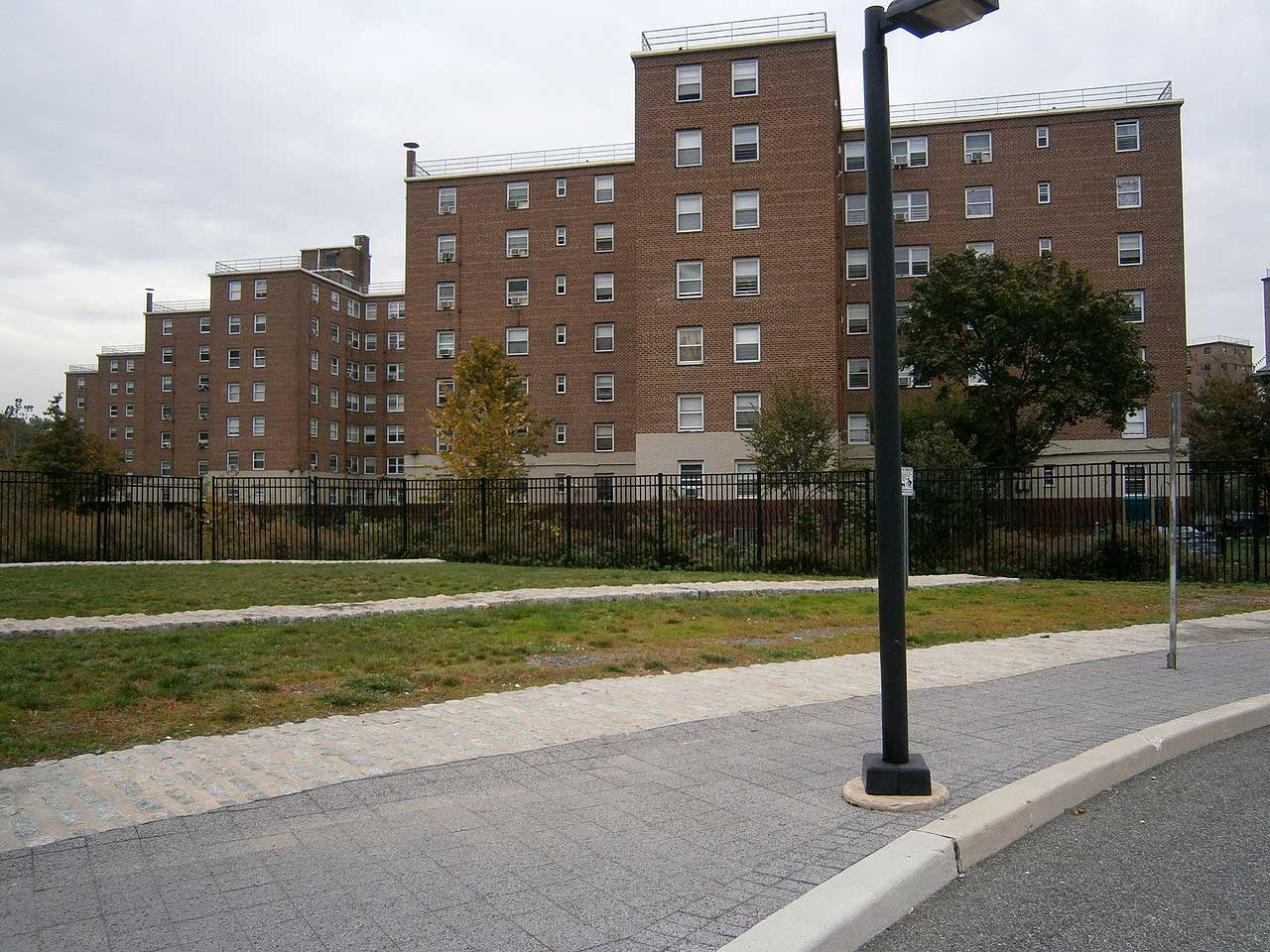 The U.S. Department of Housing and Urban Development (HUD) spread a little love this month, announcing on Valentine's Day that more than $2.7 billion was awarded to public housing authorities (PHAs) across all 50 states, as well as the District of Columbia, Guam, Puerto Rico, and the U.S. Virgin Islands, which will allow agencies to make much-needed capital improvements to properties.
New Jersey will receive over $85 million to improve and preserve public housing across the state and funding will be used by local authorities to modernize housing for families and senior citizens. Hudson County was awarded a total of $19,047,210 and will be distributed among PHAs in Jersey City, Hoboken, Bayonne, North Bergen, Union City, Harrison, and Guttenberg.
Jersey City will receive $6,908,645 — the largest disbursement in Hudson County — followed by Hoboken, $3,885,367, and Bayonne, $3,381,942. North Bergen and Union City will receive tidy sums as well, $2,250,170 and $1,160,864 respectively. Nearby Harrison was awarded $872,462 and Guttenberg, the most densely populated incorporated municipality in the country and only four blocks wide, was awarded $587,760. In nearby Essex County, Newark received a sizeable and noteworthy award of $23,800,182.
These grants are provided by the HUD Capital Fund Program, which offers funding to approximately 2,900 PHAs annually. The funds are used to build new public housing or to repair and/or renovate existing public housing, including large-scale improvements such as replacing roofs. Grants also enable modernization of the housing stock such as energy-efficient upgrades by replacing old plumbing and electrical systems.
"Few issues at HUD are more important to me than the repair and preservation of public housing," said Lynne Patton, HUD Regional Administrator for New York and New Jersey. "HUD's Capital Fund Program is essential to the restoration of affordable housing because it provides resources to ensure low-income residents live in healthy, safe and sanitary homes."
For more than 75 years, the federal government has been investing billions of dollars in developing and maintaining public housing, including through the Capital Fund grants, but according to an independent third-party study conducted in 2011, the capital needs of the then 1.1 million public housing units topped $25.6 billion.
Also in 2011, Rental Assistance Demonstration (RAD) was established — a voluntary program at HUD which complements the Capital Fund grants and seeks to preserve public housing by providing PHAs with access to more stable funding for property improvement. As a result, 130,000 public housing units have converted to a more sustainable Section 8 financing platform and over $8.6 billion has been generated without additional federal resources.