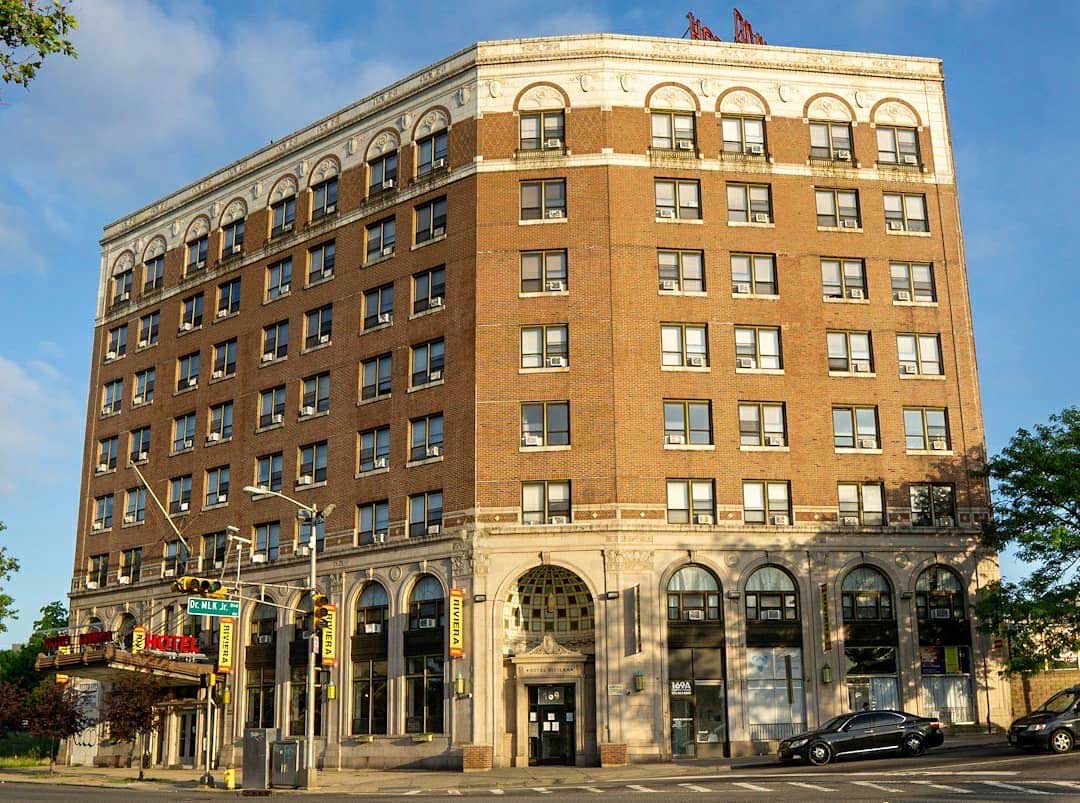 One of the Brick City's oldest hotels has officially changed hands as a joint venture led by Newark-based KS Group recently purchased a historic and culturally significant hotel in the city's Central Ward.
Logistics Real Estate Services (LRES) announced a deal earlier this month involving the Divine Riviera Hotel at 169 Clinton Street. The partnership, which also includes Jeff Blau and Pride Investment Group, paid $8.5 million for the 101-year-old hotel that includes 220 rooms across eight stories.
The sale of the Hotel Riviera marks the first trade in 17 years for the property, which for many housing-insecure residents serves as an alternative to homeless shelters. The hotel has seen a sharp decline in prestige since it opened in 1922 as a "million-dollar hotel" in a once prosperous German-Jewish neighborhood.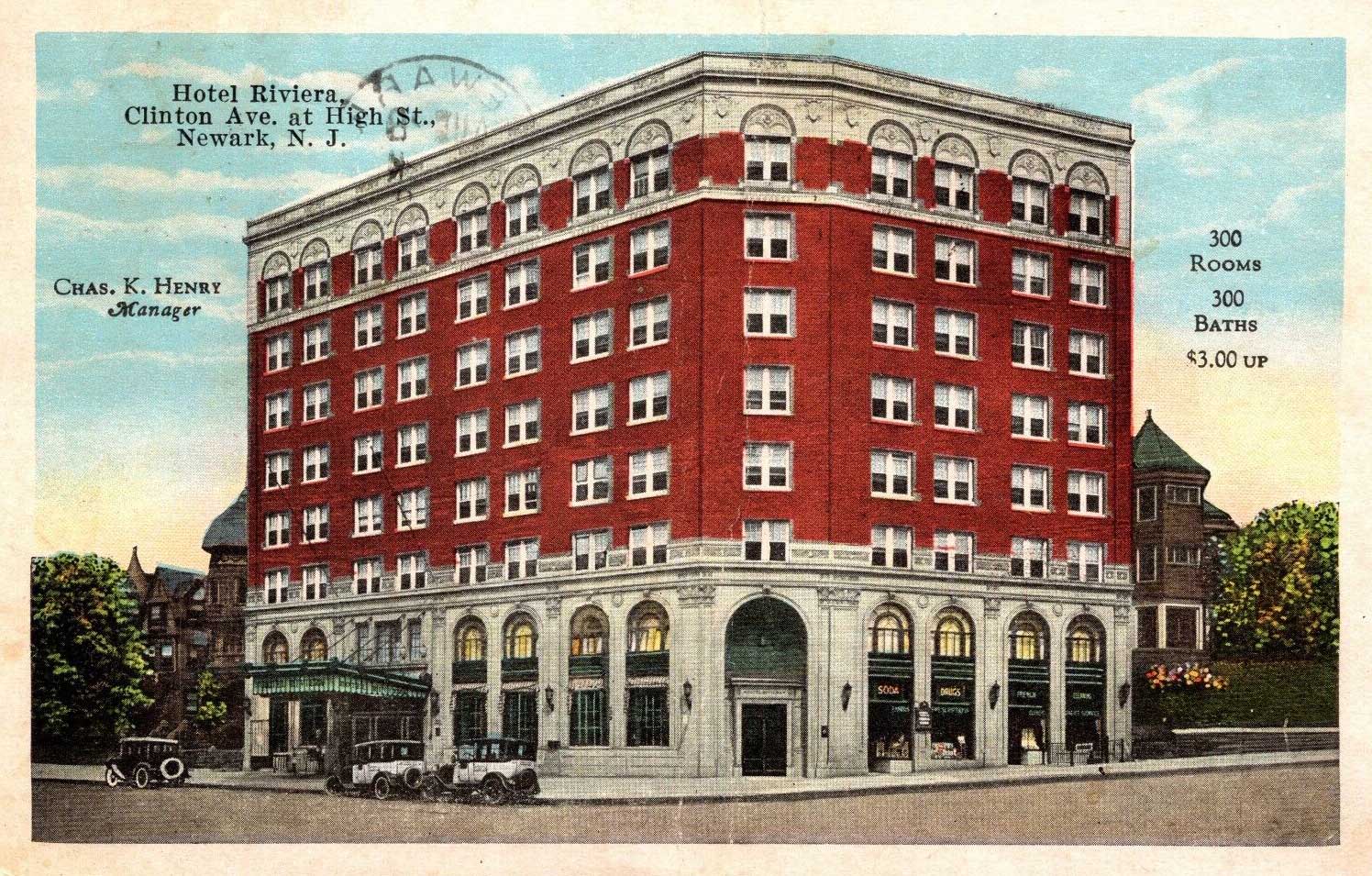 "Once we secured this assignment, we knew that there would be no shortage of buyers lining up to bid on this historic Newark gem," LRES' Ryan Cerqueira said. "We're excited for the future of the hotel under its new stewardship and look forward to its restoration as a pillar in Newark's Old Third Ward."
Jersey Digs exclusively reported on plans to convert the hotel into apartments last year, which eventually got rejected by the city's zoning board. It called for renovating the 220-bed Hotel Riviera into 99 residential units with ground-floor retail.
KS Group, one of the main entities behind the joint venture, is behind several projects in Newark including the under-construction 50 Sussex Avenue. The company also gained approval late last year for another development at 380 Central Avenue.
A future revitalization for the hotel, which is not protected by any landmark designation, remains unclear following the sale.