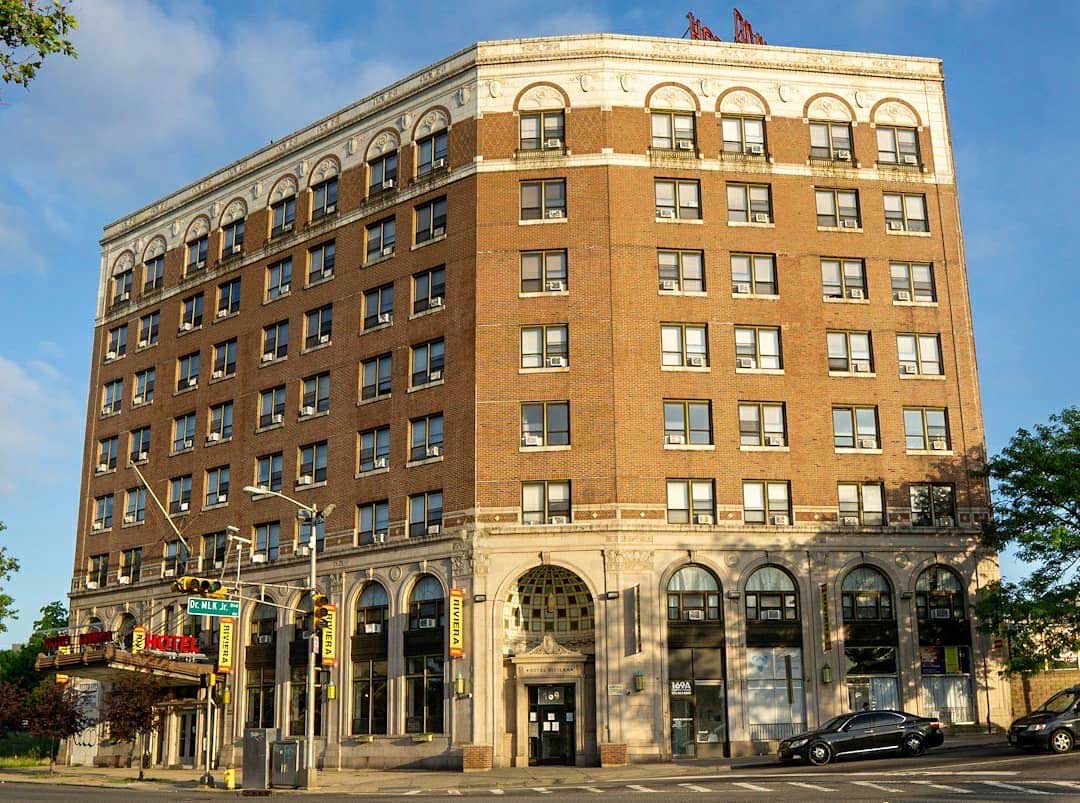 A plan to convert a historic hotel in Newark's Lower Clinton Hill neighborhood into apartments was denied by the zoning board last week. The plan called for renovating the 220-bed Hotel Riviera, which has served as a rooming house for the past few decades, into 99 residential units with ground-floor retail.
The owners were criticized for proposing a high-density of apartment units that far exceeded local zoning regulations along with an equally severe lack of parking, which the owner sought variances for. By law, the building shouldn't have exceeded 60 units. The building also should have provided 99 parking spots but offered only 12.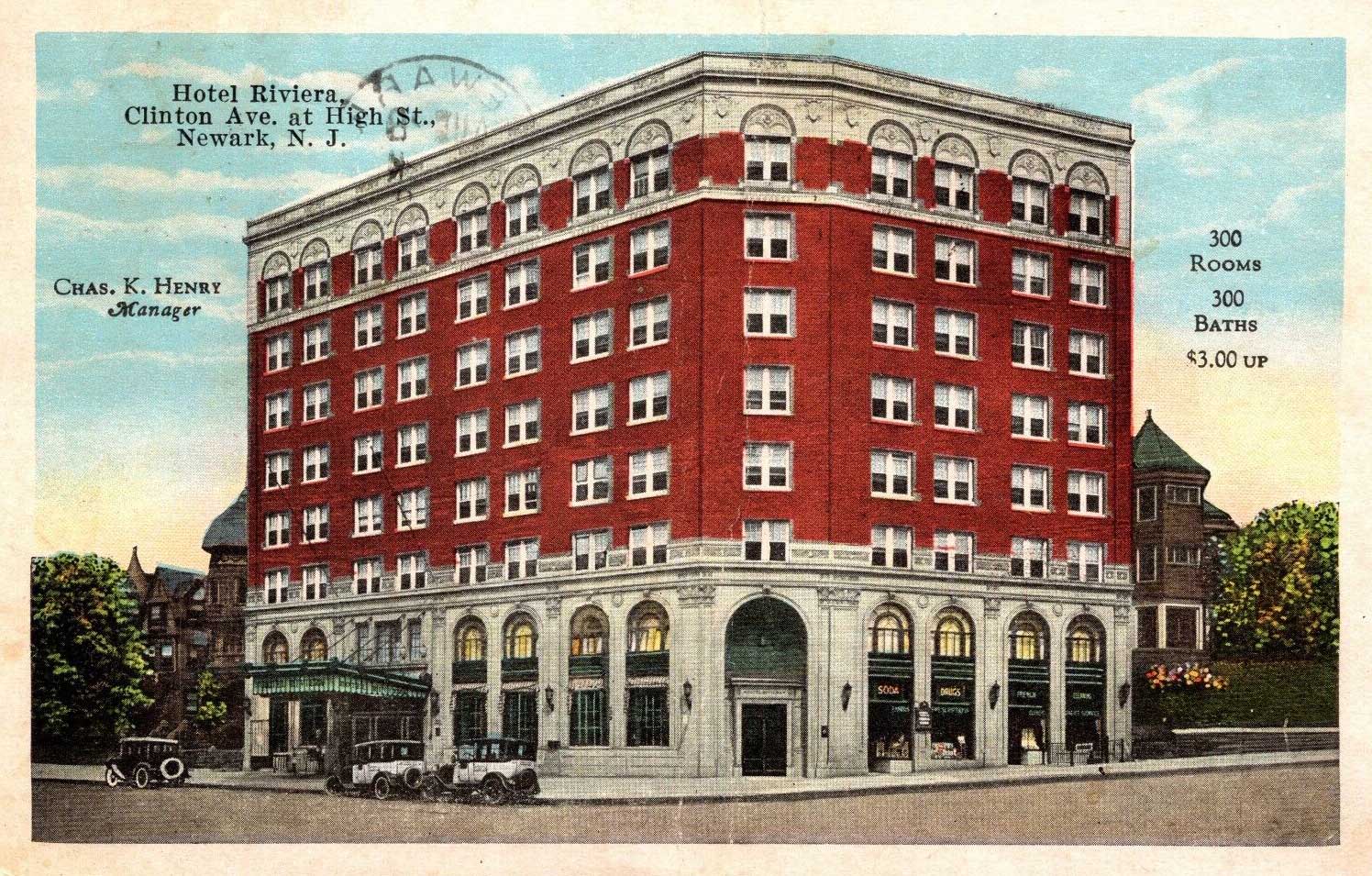 The Hotel Riviera — which for many housing-insecure residents serves as an alternative to homeless shelters — has seen a sharp decline in prestige since it opened in 1922 as a "million-dollar hotel" in a once prosperous German-Jewish neighborhood. The Kastner Mansion and the Temple B'nai Jeshurun are nearby landmarks left over from that era. The hotel was later bought by a well-known local preacher Father Divine, who used it for the headquarters of his congregation.
Despite its history and recognizability to Newarkers, the building is not protected by landmark designation. The architect, however, intended to preserve the exterior. The only major street-visible change proposed was the demolition of a one-story storage facility that was to be converted into one of three courtyards, Murat Mutlu, principal at INOA Architecture, said.
Still, Newarkers criticized the plan for "cramming" residents. Charon Motayne, a former member of the central planning board and one-time city council candidate, said it harkened back to an age of overcrowded neighborhoods that caused a "quality of life that was unbearable" in the 1990s.
"There's a reason why these zoning ordinances are put in place," Motayne said.
The zoning board members were split between acknowledging the benefits of restoring a landmark in a high-crime neighborhood and wanting the developer to scale back the number of units requested.
"I really don't know the last time the Hotel Riviera was a thriving hotel for visitors," said Julius Montford, zoning board member. "It definitely carries a stigma as a hotel."
The owner, Daniel Spiegel, cofounder of Newark-based developer KS Group, claimed that a significant reduction of units would make the economics of the project unfeasible. His response drew disapproval from zoning board chair Charles Auffant.
"We aren't run by economics alone," Auffant said. "People have to live here."