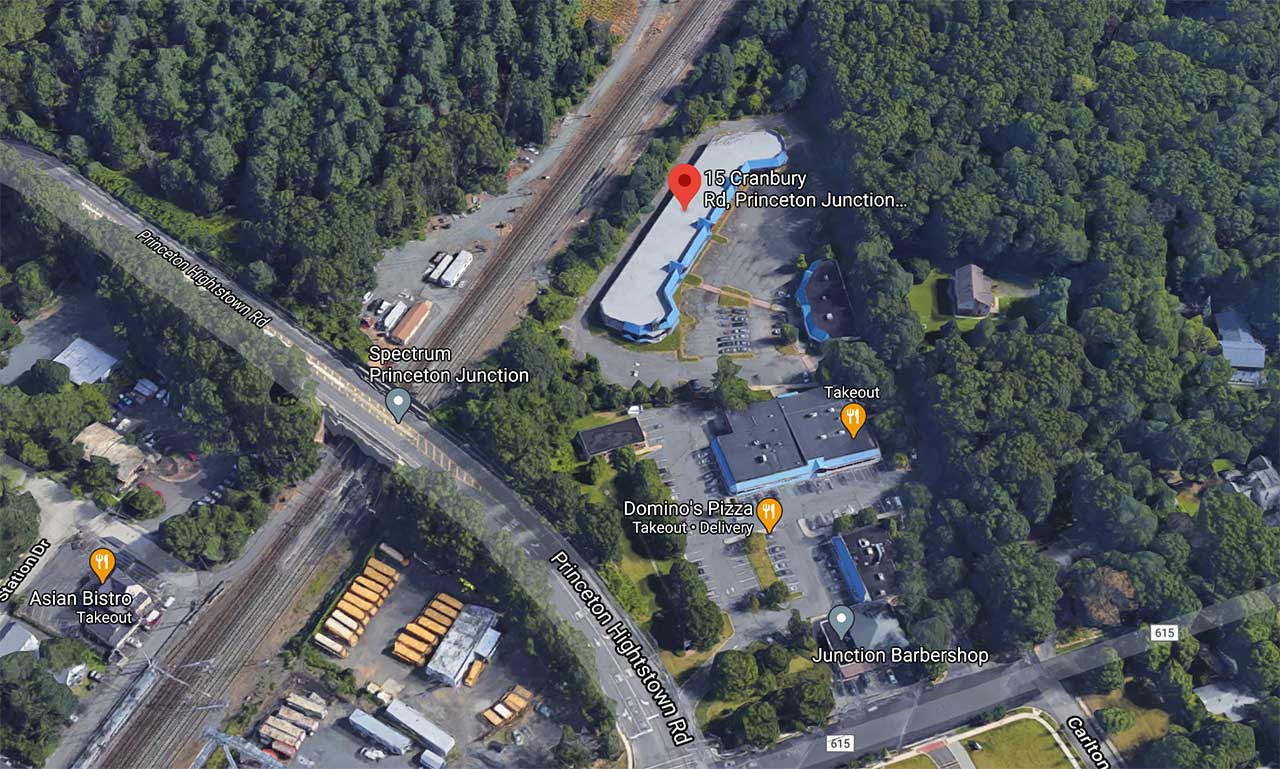 Major changes could be in store for a property near a suburban Mercer County commuter rail station.
A development firm named 400 Steps, LLC is slated to go before the West Windsor Township Planning Board on Wednesday, January 13, to seek preliminary and final site plan approval for a proposed complex with 144 apartments around 15 Cranbury Road. A signage rendering released by the township refers to the project as the "400 Steps Luxury Apartments."

The agenda for the January 13 meeting states that the development would include four buildings, two of which would include 32 units each while the other two would each contain 40 units. The plans call for "29 affordable units" to be included, according to the agenda. The developer's application states that there would be a total of 161 parking spaces.
A January 5 memo from West Windsor Township Director of Community Development Francis Guzik notes that "the site is currently developed with a one-story commercial building and a two-story commercial building that were partially constructed but never completed and occupied."
The application associates 400 Steps, LLC with the same address in Freehold Township that is listed on the website of Everest Realty Group. The document also states that Michael McCloskey is the president of 400 Steps, LLC while Everest's website lists a Michael McCloskey as a partner of the realty group.
Princeton Junction's nearby train station is one of the busiest in the state and serves New Jersey Transit's Northeast Corridor line, Dinky trains to Princeton, and some Amtrak trains.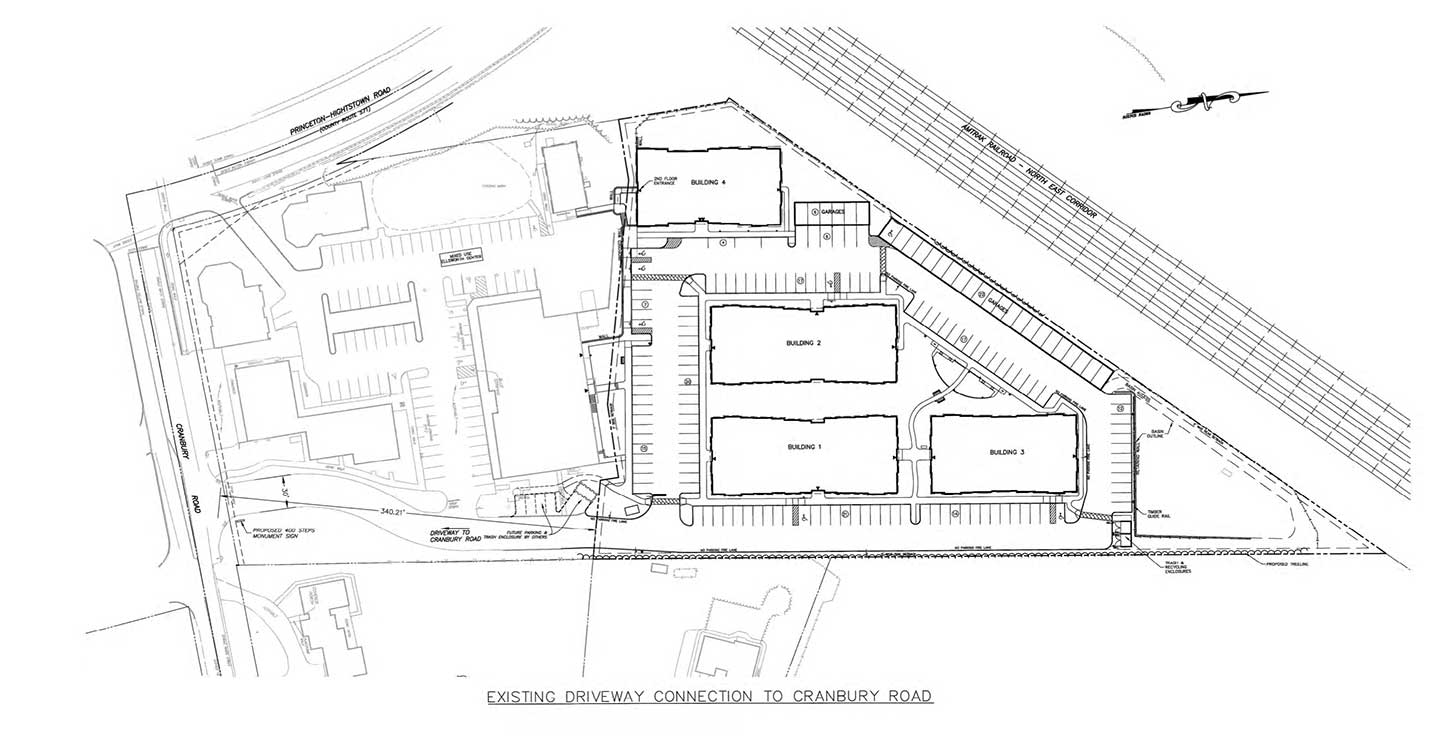 Although the station is still largely surrounded by parking lots, office buildings, single-family houses, and wooded areas, the 400 Steps project would not be the first relatively new multi-family residential development in this part of West Windsor Township. For instance, the Parc at Princeton Junction complex opened less than two years ago off of nearby Bear Brook Road.
The West Windsor Township Planning Board's meeting on January 13 is scheduled to begin at 7:00 p.m. at the West Windsor Township Senior Center.
Note to readers: The dates that applications are scheduled to be heard by the West Windsor Township Planning Board and other commissions are subject to change.