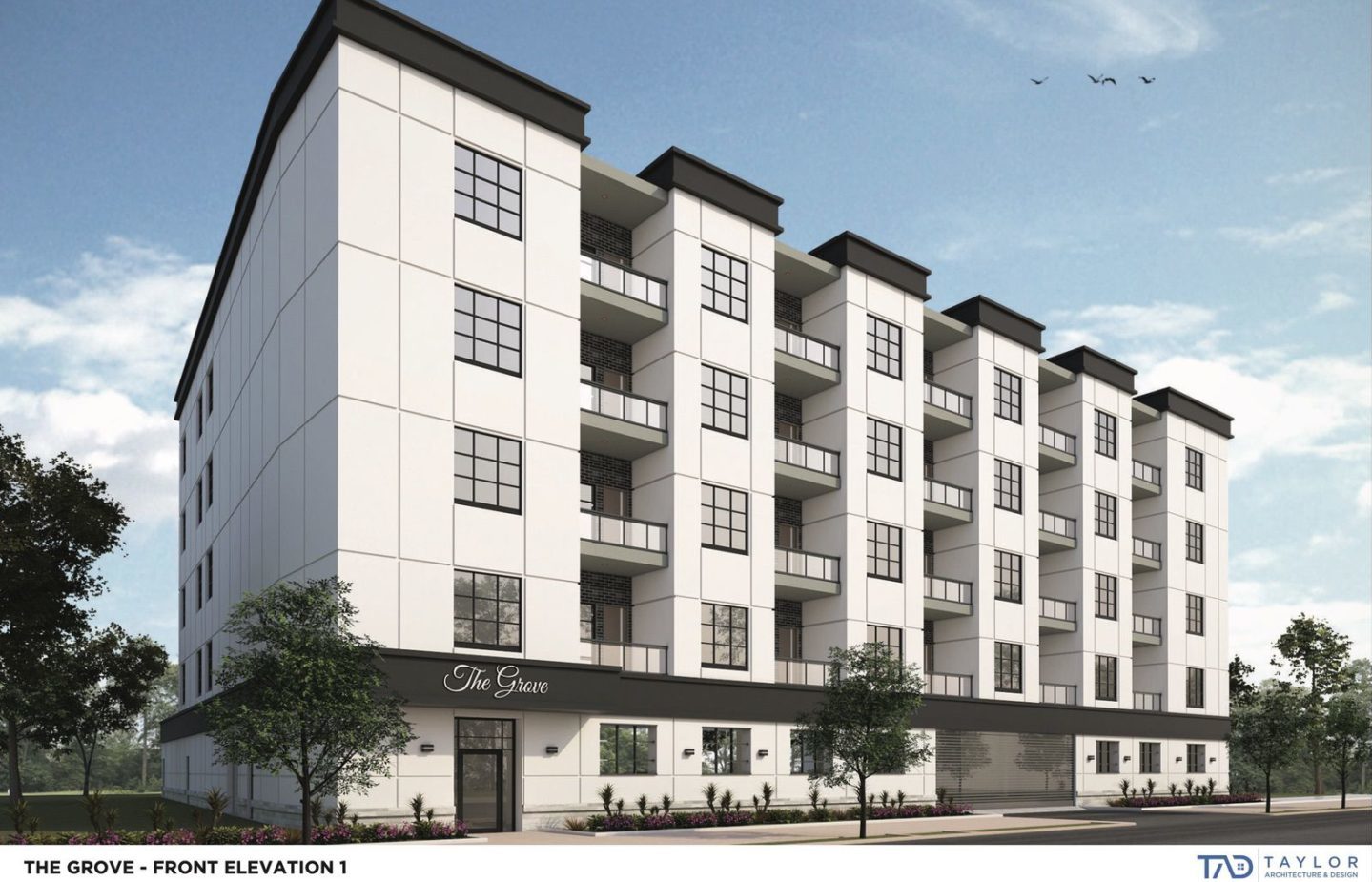 The East Orange Planning Board recently unanimously approved a 44-unit residential development project in the Arts and Culture District of the Transit Village District Redevelopment Area. The approval received a 9-0 vote from planning board members in support of the application, including Mayor Ted Green.
The development consists of a five-story building with the ground level providing covered parking and the upper four floors containing residential apartments. The apartments will include 32 one-bedroom and 12 two-bedroom units. The building shall offer oversized apartment layouts, recessed balconies, bike storage, a package room, trash chute and "flex" space for use by the residents.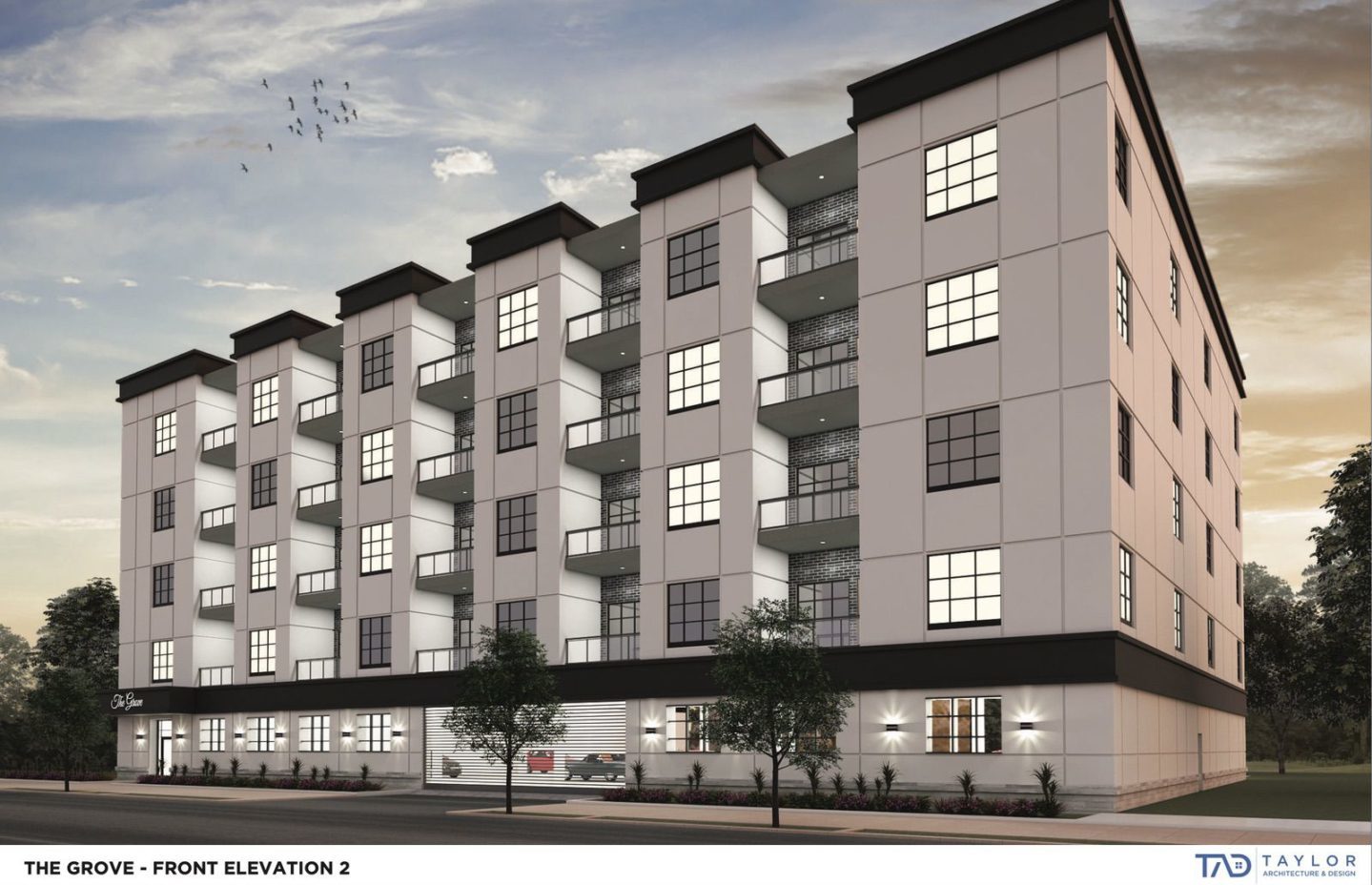 Architect Brian M. Taylor and staff of Taylor Architecture & Design designed the building, which is their first approved multifamily project in East Orange. The project reportedly aims to promote the principles of a "Transit Village" with a variety of housing choices, pedestrian friendly streets, and public rights-of-way through the design of a compact urban environment. These principles aim to maximize the appeal of mass transit and to encourage reduced parking, plus share use parking solutions, while minimizing automobile use.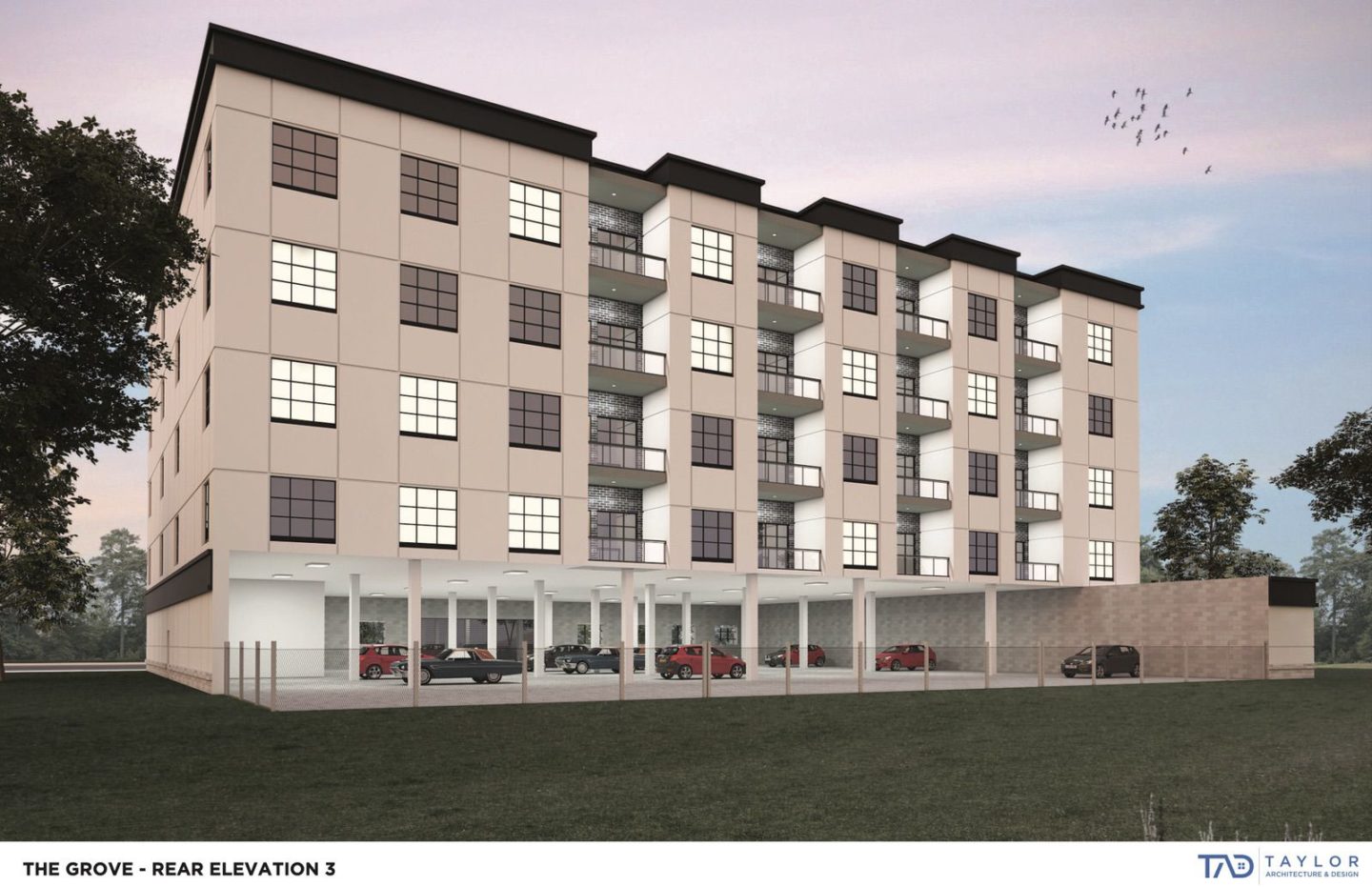 The project's applicant, New Jersey Property Company, LLC, intends to provide quality housing to serve the East Orange and surrounding New Jersey communities. The development team also included land use attorney Joseph Paparo, Esq. of Porzio, Bromberg and Newman, civil engineer Richard Adelsohn of Frank Lehr & Associates, and professional planner Jimmy Dumas.