Entrepreneur facilitators Fownders opened their incubator space in April last year at 48 Norfolk Street in Newark. The company, which aims to nurture successful startup businesses through an accelerator program, was created by Gerard Adams, who co-founded popular news site Elite Daily. Adams, who grew up in Belleville, sold Elite Daily back in 2015 for $50 million and returned to his Jersey roots for his latest venture.
Fownders needed a place to hang their hat and wanted to be ingrained in the Newark community, so Adams partnered with Gomes Real Estate to handle the development side and build their current outpost. Formerly a vacant lot, it now features 20,000-square feet of work space, 18 apartments, and a Munchies by Antonio Venezuelan café.
Gomes Group CEO Pedro Gomes says his company has big plans for the area, starting with Fownders' new headquarters at 140-142 Sussex Avenue. Designed by Newark's own Comito & Associates and aiming to open August 1st, the 10,000-square foot development will feature a visual production studio, gym, and café, plus 20 market-rate apartments.
The neighborhood surrounding the property is almost completely residential and includes Baxter Park, a modern low-income housing complex that Gomes Group just opened an art gallery in earlier this month. Gomes says the company embraces the community's ethos and is looking to fit themselves into the area, not the other way around.
"When redevelopment happens, the goal should be to integrate the existing community, not push them out," says Gomes, who grew up in the city's Ironbound section.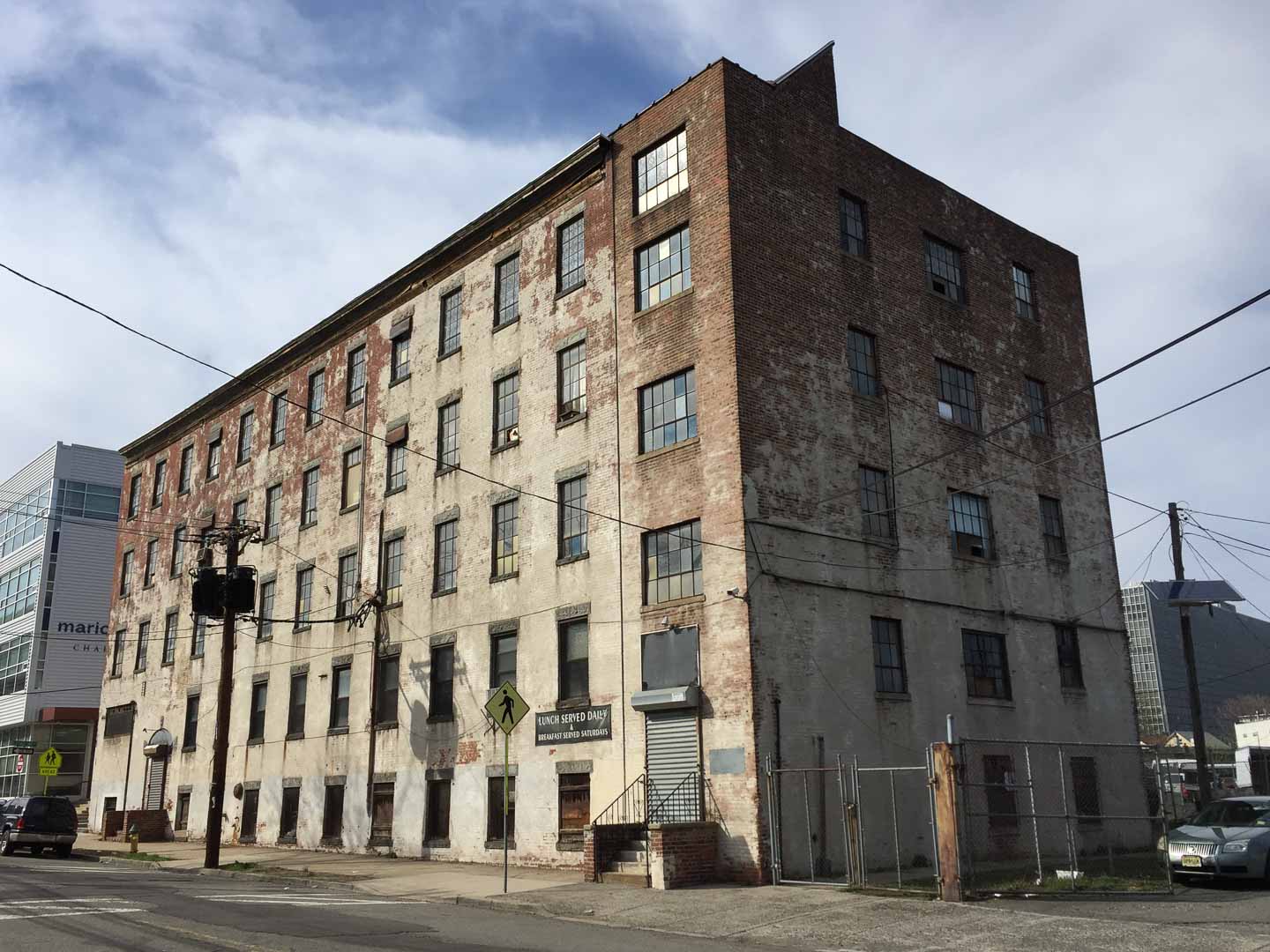 Gomes Real Estate has another project in the works at Sussex Avenue and Dey Streets that will adaptively reuse an old industrial building. It will transform it into approximately 50 boarding house style living spaces that will feature common areas and shared kitchens, plus a rooftop lounge. Gomes tells Jersey Digs his company is also commissioning local artist Sebastian Ferreira to paint murals on the sides of all their properties in the hopes of creating a miniature version of the Wynwood District in Miami.
But the next project in Gomes Group's pipeline is directly next to the new Fownders headquarters. A modest former auto mechanic at the site will soon be transformed into a Biergarten sporting a long backyard with outdoor seating. It will operate under the Porto by Antonio restaurant umbrella and hopes to bring what Gomes dubs a "live, work and play" dynamic to the area.
"Anybody can put up a building, but bringing in culture and creating a vibrancy is key to enticing people to stay," says Gomes. He says the Biergarten should be open on September 1st.
What exactly to call the neighborhood Fownders is transforming should be hammered out soon. The area, which is right next to University Heights and just a few blocks away from Branch Brook Park's southern entrance, is steps from the Norfolk Street Light Rail station but lacks a firm label.
But Gomes says the district is being renamed 'Silicon City' in an effort by Newark to brand the neighborhood. He says there were some skeptics among city officials about the vision Gomes and Fownders had at first, but they are now on board with the new name after seeing with their own eyes the transformation that's occurring.
"People in the neighborhood thank us for being here," Gomes says, beaming with pride over the diverse crowd Fownders' incubator space draws that he says includes everyone from 46-year old attorneys to 18-year old kids.
In terms of their contribution to the evolving Silicon City, Gomes says he hopes to have two or three more developments completed by 2018, with the goal of building out all the land by 2019.